Anthony Bloomfield
Photographer
Page 1
Anthony Bloomfield was a photographer on the Gripsholm 1974 until its final transatlantic voyage from New York. This included two cruises around South America, many Carribean cruises and some European cruises.
Please help us to identify the persons in the photos.
salship@yahoo.com.
Please email us if you can identify persons whose names aren't noted below the pictures. If you recognize yourself or a relative, and in any way are offended by the picture being published, please send an email and the picture will be removed.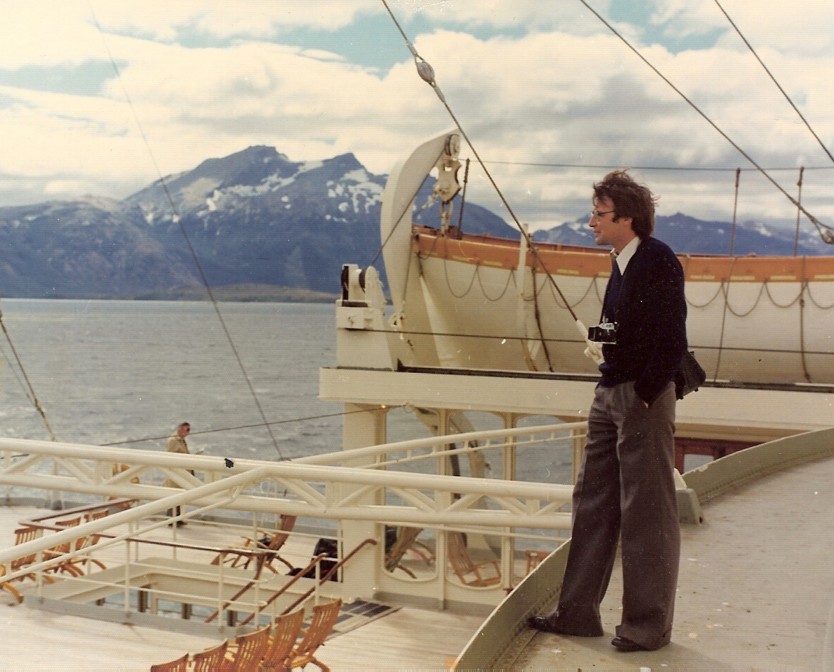 Anthony Bloomfield going through the Strait of Magellan at the far tip of South America.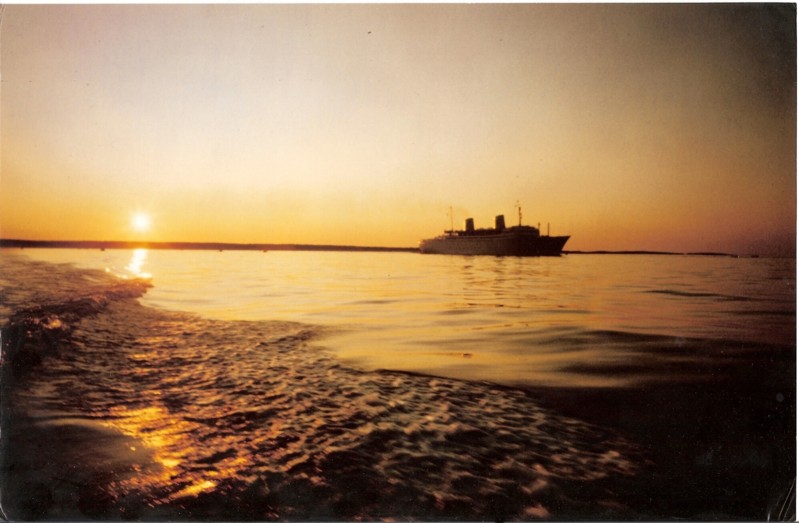 Gripsholm on its final day before decommissioning in 1975. I purposely missed the ship in order to get this shot.
This was something strictly against the rules. The captain knew what I was doing but turned a blind eye.
I was alowed to board the ship at sea returning on the tender that collected the pilot.
I received a mild dressing down from the captain for this.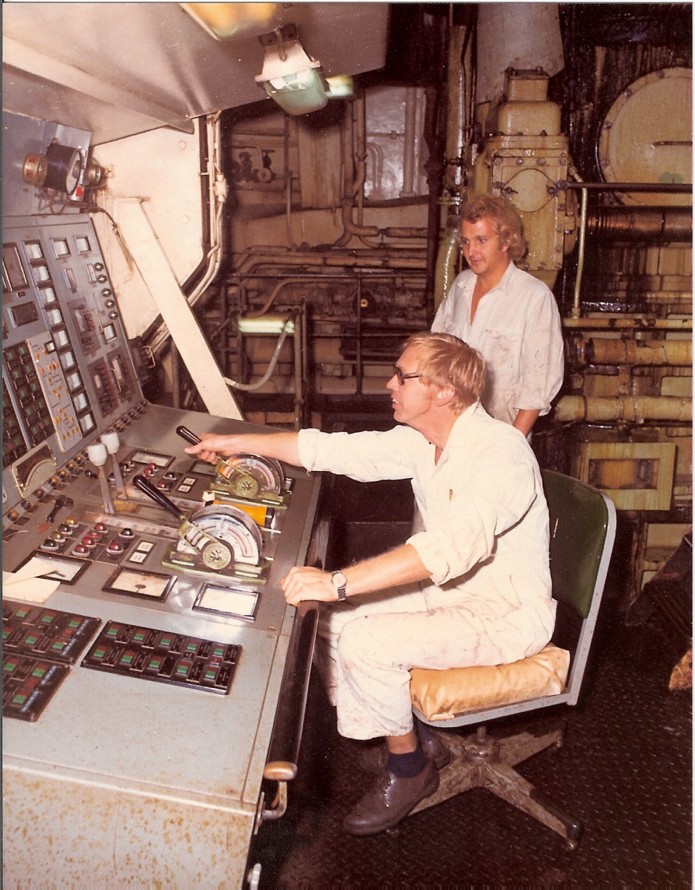 Two of the engineers during the final cruise prior to decommissioning.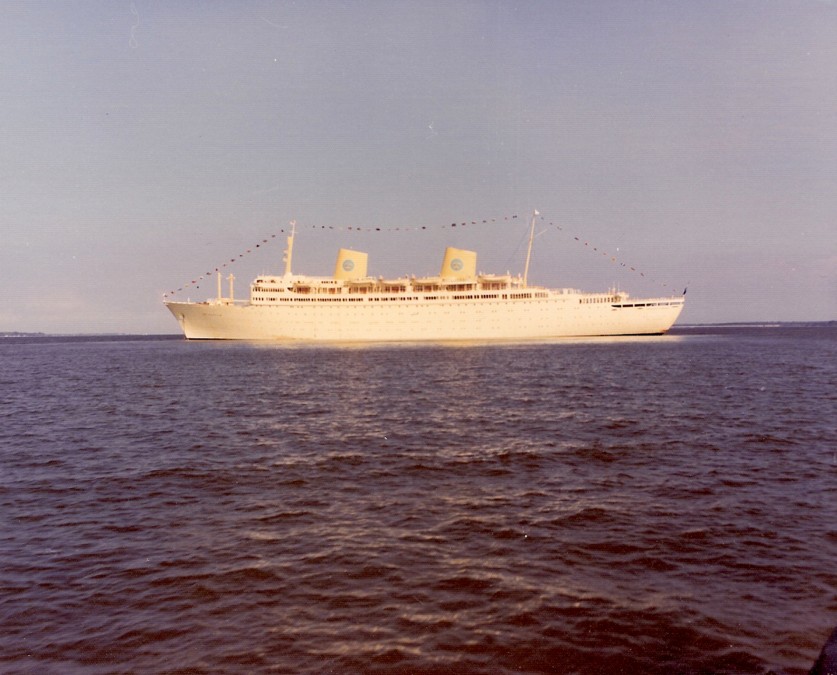 The shot of the Gripsholm used on the covers for the photographs.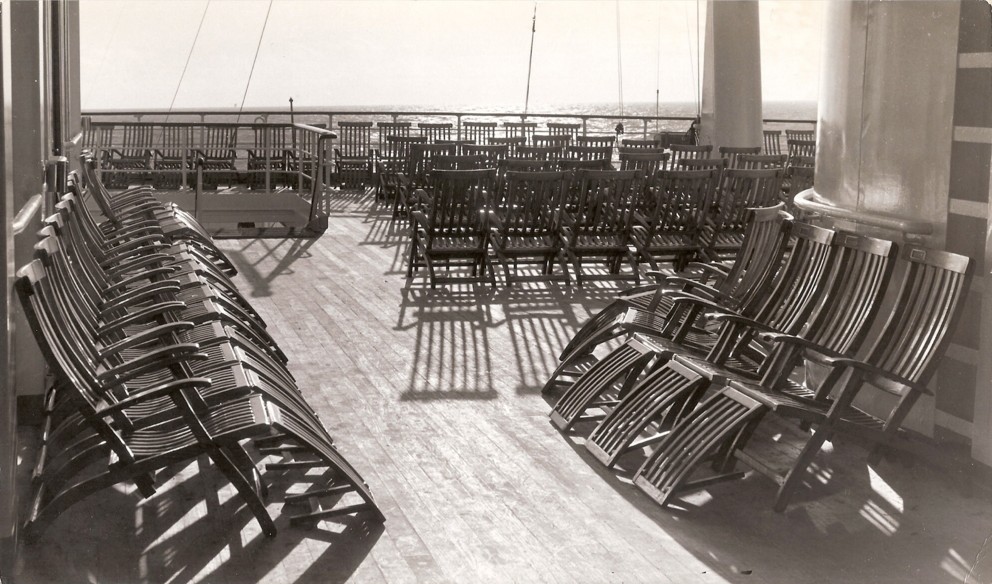 If only they could talk. These deck chairs have traveled the seven seas and seen it all.