These pictures are contributed by David Chisling,
Gripsholm Cruise Staff Member 1966-69.

David leading a Yenka dance
North Cape Cruise 1968


Conga! Entertainer John Belmont with drum
West Africa - South American Cruise 1968


Second Purser Lennart Hakansson and David with Canadian passengers,
among them Mr and Mrs Kaltoff from Toronto

The Cruise Staff. Back row: Bent Engsted, Shore Trip Manager, David Chisling, Mary Catherine Yoepp, Social Directress, James Bannon,
Alfred P. Sioholm Jr.
Front row: Charles Mann, Harold Van Geldern, Ira Haygoni,
Gallatin de Knox, Arnold Collins.
West Africa - South America Cruise 1968


David as the New Year Baby,
Christmas Cruise 1968-69

David, three band members, and a bartender,
preparing for the New Year Celebration

David's birthday, Nov 15, 1966
West Indies Cruise
Hans Richter has identified himself in this photo.


St Lucia Celebration

St Lucia Celebration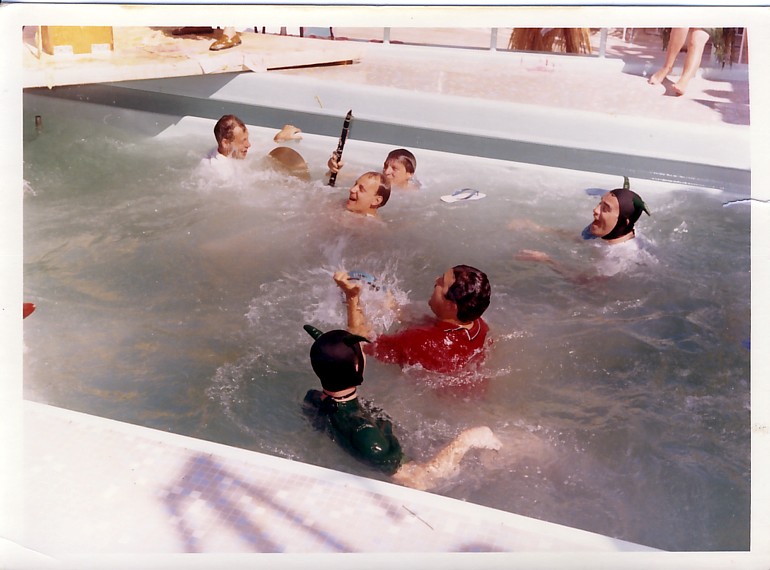 The band at the Crossing the Equator Ceremony, possibly February 1968.
Life guards James Bannon in black shirt, David Chisling to the right in white shirt.
Band leader Franz Racz in the center
C-140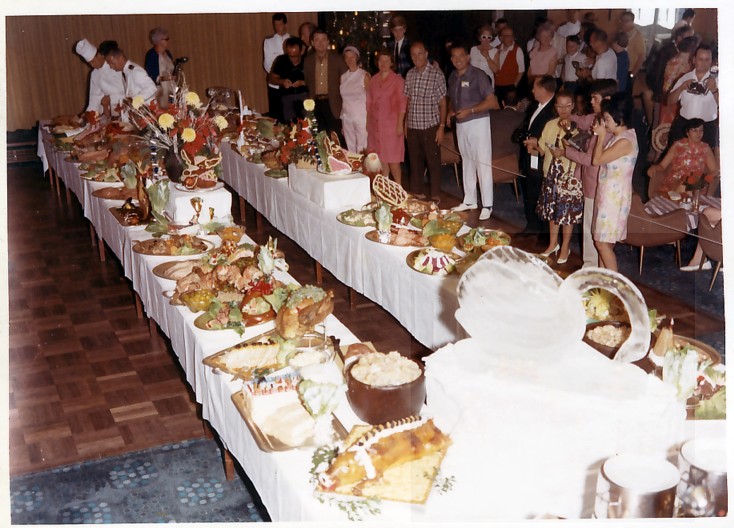 The Gripsholm Smorgasbord.
C-150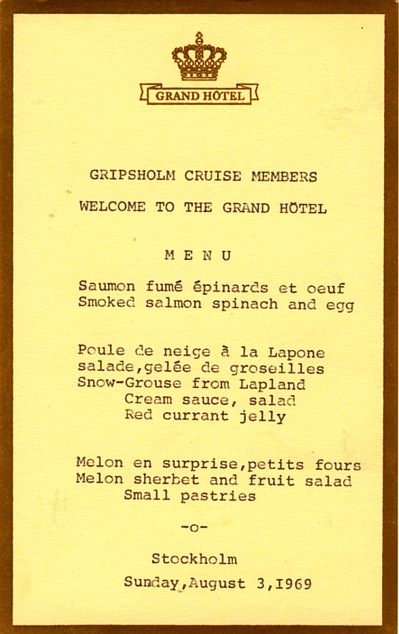 Lunch menu at the Grand Hotel
during a shore excursion in Stockholm.
---