Ingwar Gemzell and Rolf Mayer
Page 2
The following photos have been contributed by Ingwar Gemzell and Rolf G Mayer,
who served on the SAL ships from the 1950's until 1975. Ingwar Gemzell served
on the Stockholm, the Gripsholm, and the Kungsholm.
Read their story here.
Many thanks to Tommy Stark and Hans Gustafsson for working with this collection.

Please help us to identify the persons in the photos.
salship@yahoo.com.
Please email us if you can identify persons whose names aren't noted below the pictures. If you recognize yourself or a relative, and in any way are offended by the picture being published, please send an email and the picture will be removed.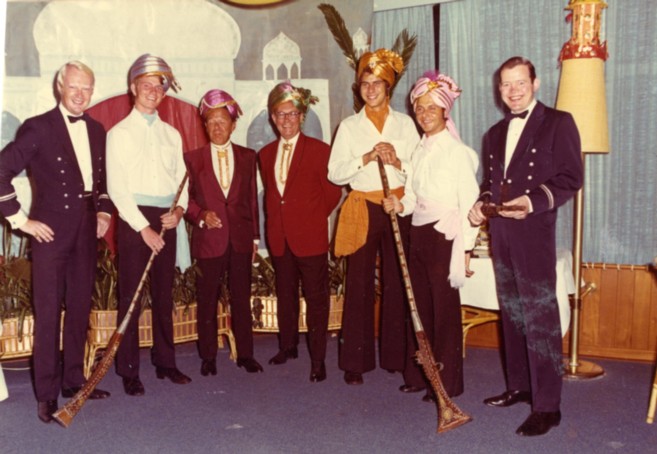 Taj Mahal party 1972 in Kungsholm's forward veranda lounge.
From left: Ingwar Gemsell, Tommy Stark, two passengers, Hasse Gustafsson, Per Uth and Rolf Mayer.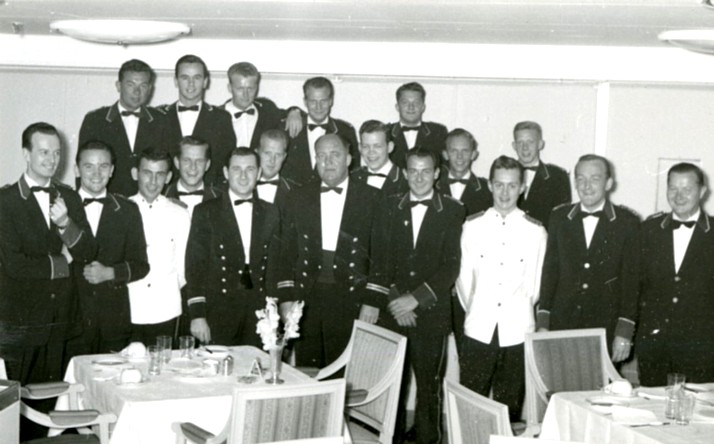 The dining room of the "old" Kungsholm (1953). Rolf G Mayer in the centre.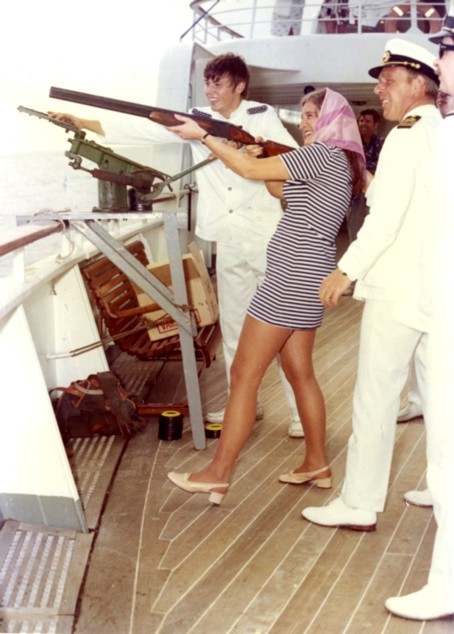 Skeet shooting at sea. Captain Hasse Nilsson watches.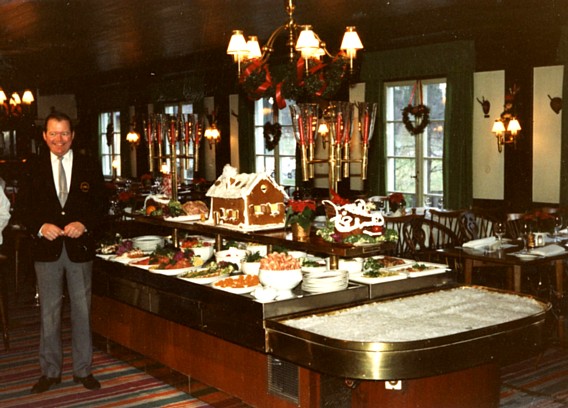 Christmas smorgasbord at Stallmästareg

å

rden in Stockholm
where Rolf was head waiter for several years.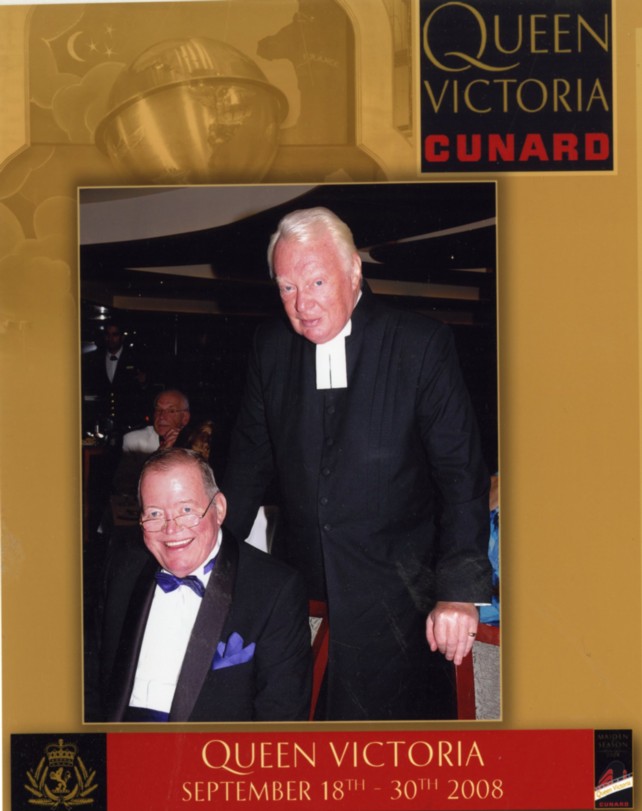 Formal evening onboard the Queen Victoria.
Rolf G Mayer and Ingwar Gemzell.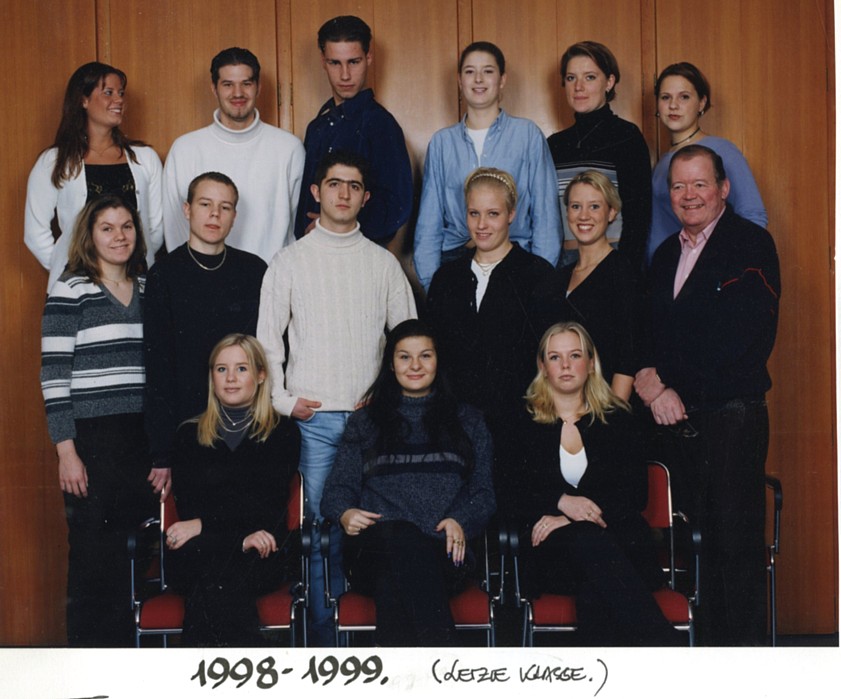 Rolf G Mayer as a teacher 1998-99, with his final year students.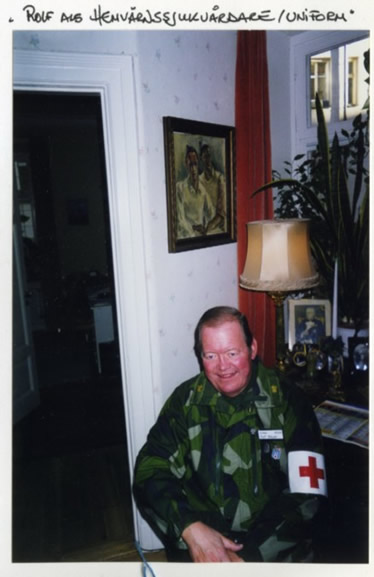 Nothing is impossible for Rolf G Mayer:
here he is a home guard nurse in military outfit in the 1990's.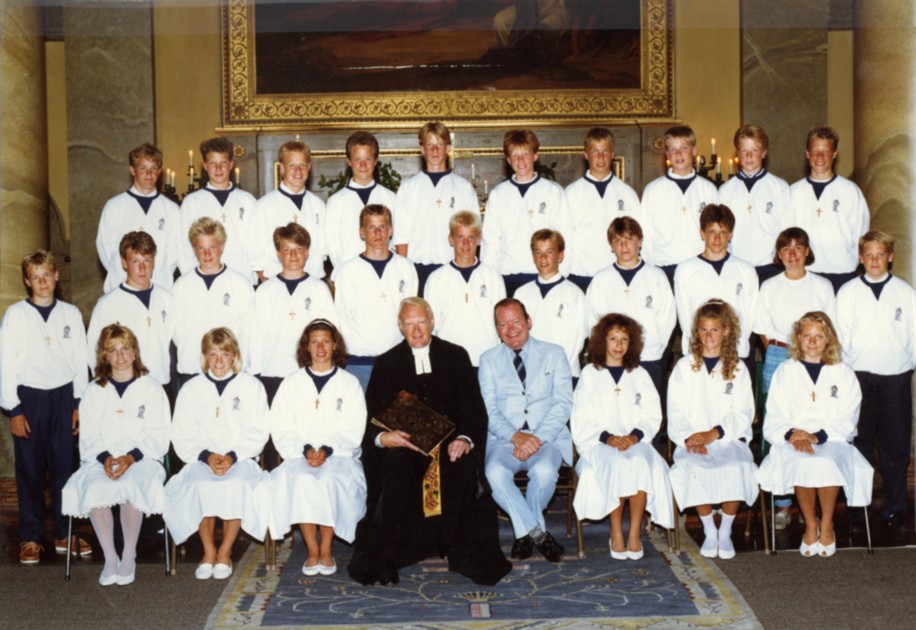 Ingwar Gemzell as confirmation priest in Stockholm, late 1990's. Rolf G Mayer, to his right, assisted him.