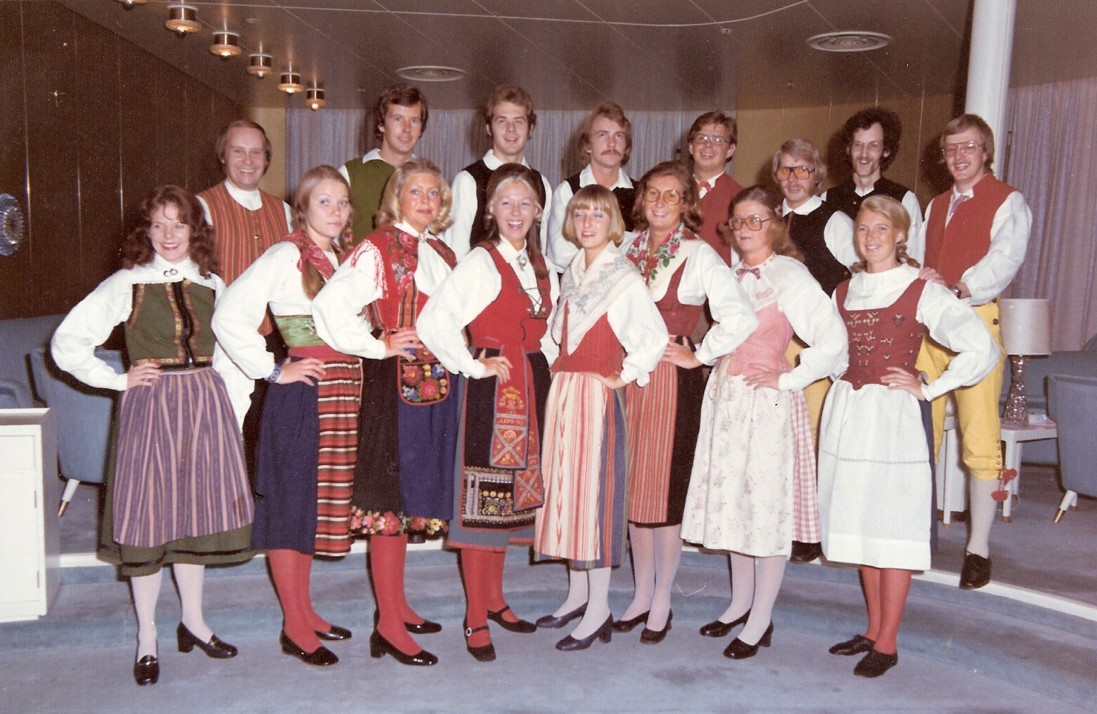 Folk dancers on a South America cruise.
Lis Brokmose has identified Lille Kjelle decksteward, Ann Ekholm stewardess on B-deck, Gisela Meyer stewardess on A-deck,
Lasse Bageren, Trykkerdronningen Ingegerd Lilja, Christer Sjökvist deck steward and Birgitta Palmer stewardess on B-deck.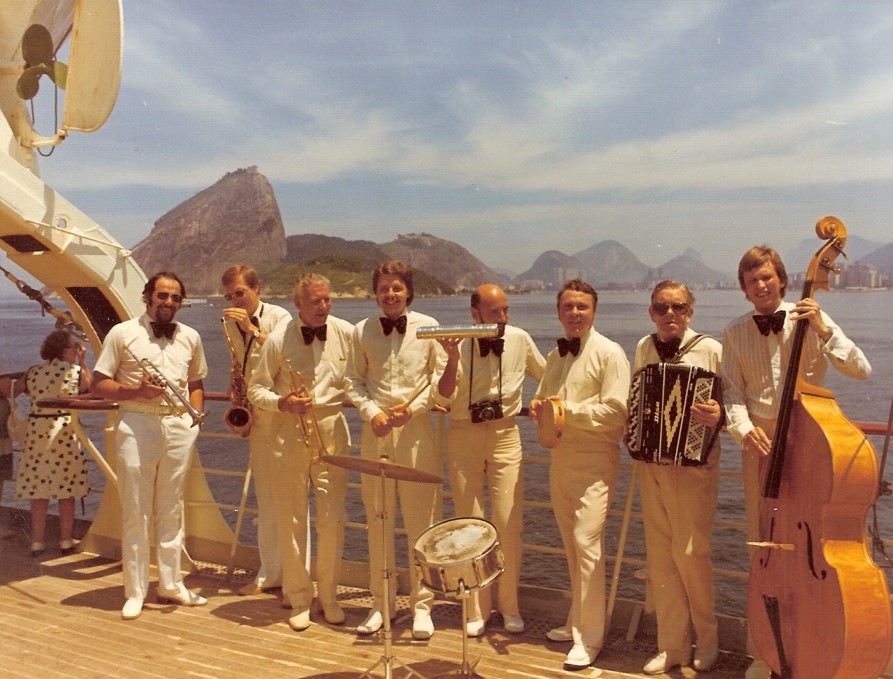 Gripsholm musicians on deck arriving in Rio de Janero.
From left: Orchestra leader George Nistor, Rune Stålspets, Sven Sjöholm, Erik Sjöholm, Christian with camera.
On the far right: Erik Lihm, and beside him Gunnar (last name to be added).