Magnus Baecklund's Pages
Page 2
(Two pages)
These pictures have been contributed by Magnus Baecklund.
Magnus first served as an engineer on ships owned by the Svea and Johnson Lines.
He mustered on the Kungsholm in 1953 as a 3rd Engineer and served until the departure of
the first World Cruise in 1954. He later became surveyor for ABS, American Bureau of Shipping,
in Sweden and opened the ABS office in Poland in 1977. Magnus is retired since 1987.
Please email us if you can identify persons whose names aren't noted below the pictures. If you recognize yourself or a relative, and in any way are offended by the picture being published, please send an email and the picture will be removed.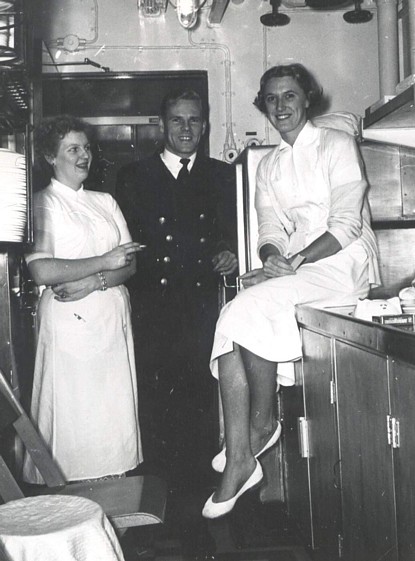 MB5. Seated: Ann-Mari Gundermark, stewardess, B-deck aft.
On the left is her cousin (name to be added) who was a laundress.
There were about 40 women employed in the laundry.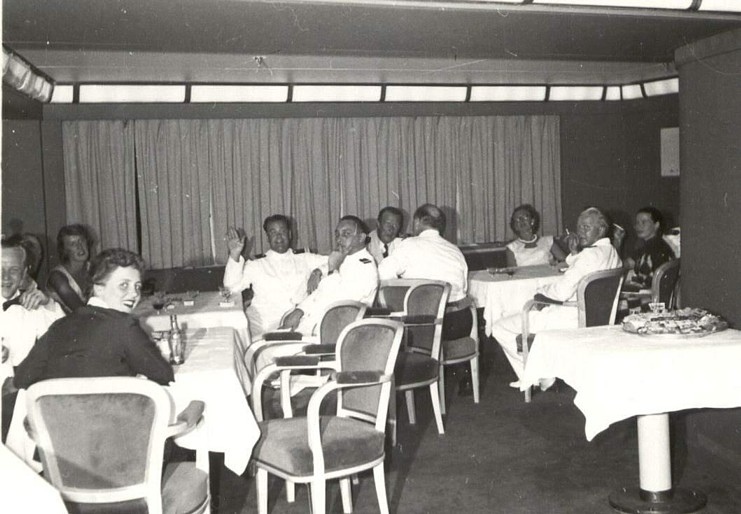 MB6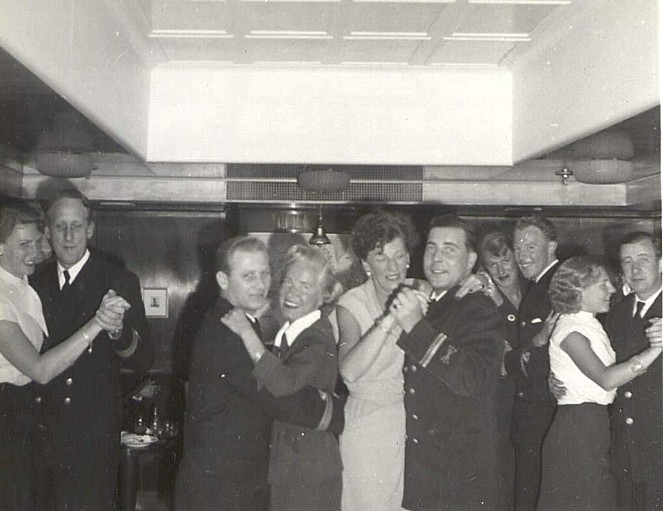 MB7
---
More than 250 web pages developed and maintained by Lars Hemingstam ©1998-2018

Email us
---
The New SAL Guestbook
Since the new guestbook can take some time loading, it has been move to a separate page, and is not being displayed at the bottom of every page.
---