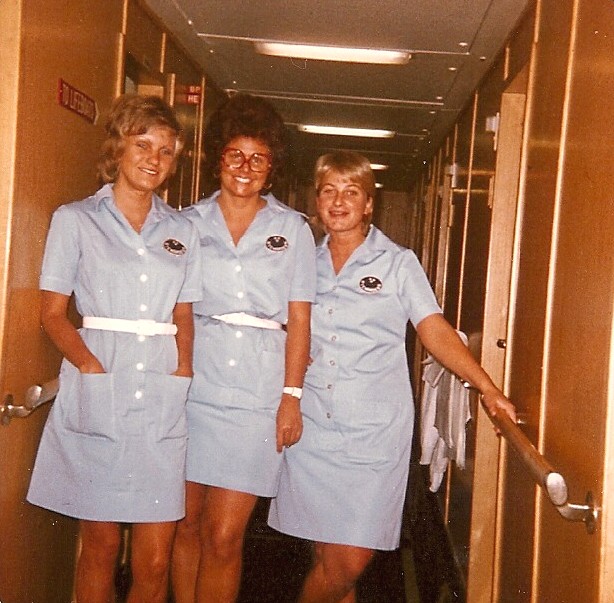 LB-3. Eva Olson, Lis Brokmose.
.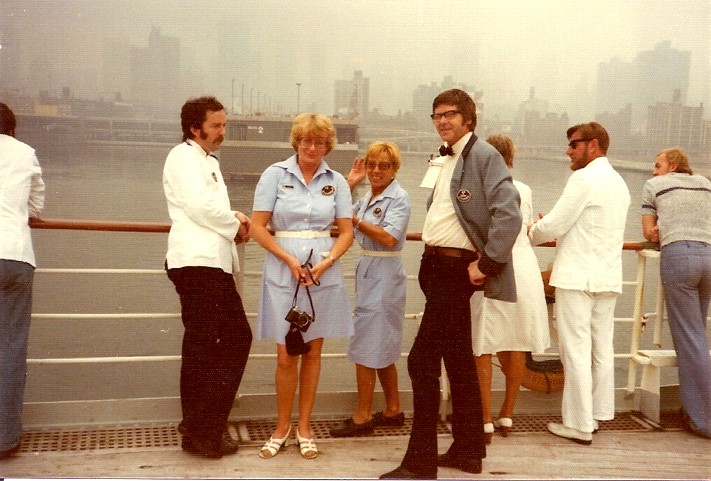 LB-4. The Gripsholm leaving NYC for the last time in 1975.
There's grief in the eyes of Inger Landin, Hanna, and Walter.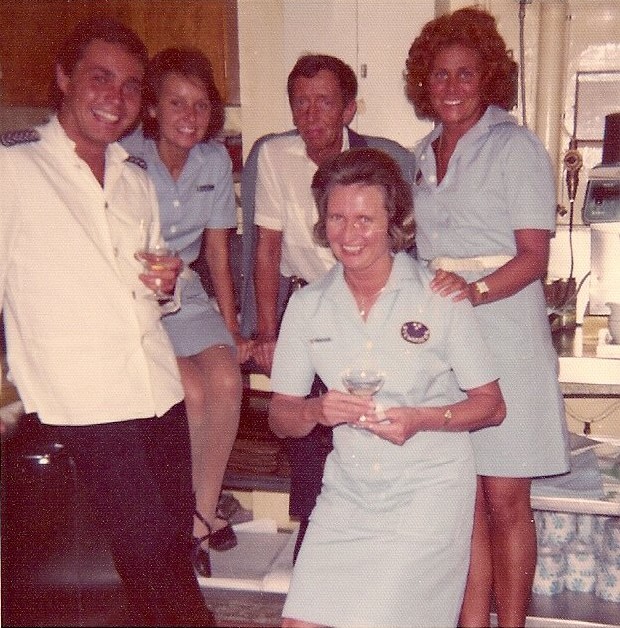 Ingrid Städt, Birgitta, Pelle (bus boy), Sven and Lis Brokmose in the Main Deck Midships Pantry.
The champagne indicates a departure from NYC.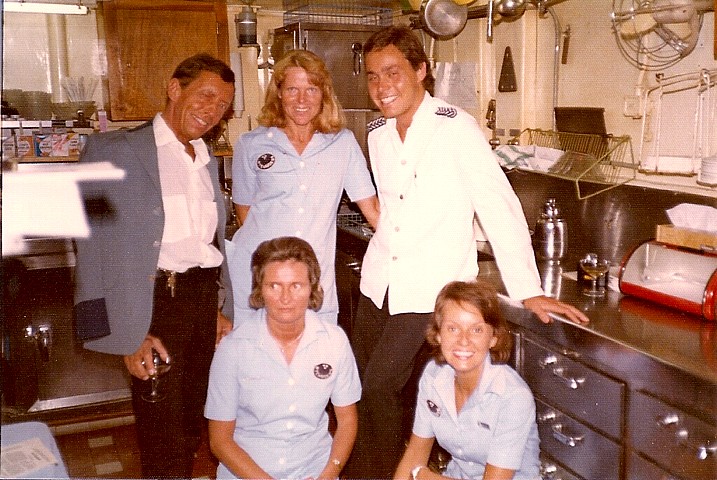 Ingrid, Pelle, Sven, and Birgitta in the Main Deck Midships Pantry.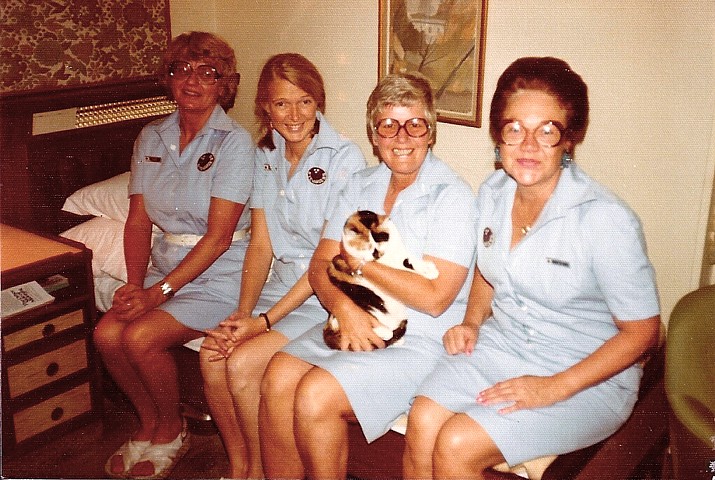 Inger Landin, Birgitta Palmér, Britta Thors and Liz Bergkvist
found a cat staying in a cabin on Main Deck on Gripsholm's final Atlantic crossing.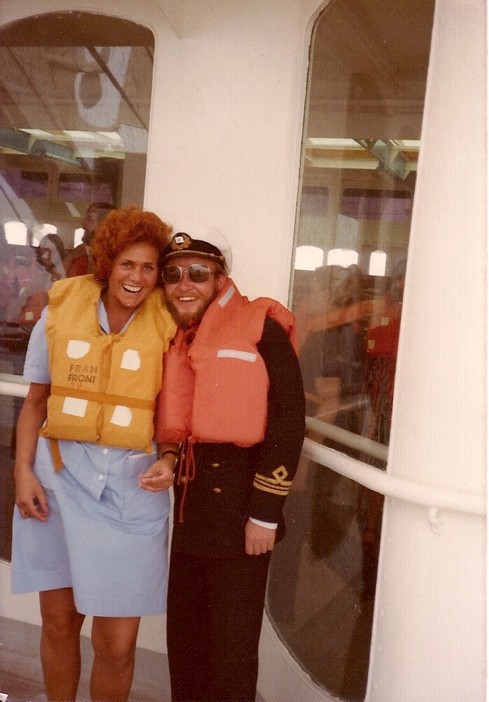 Lis Brokmose and Second Officer Odd Svedung.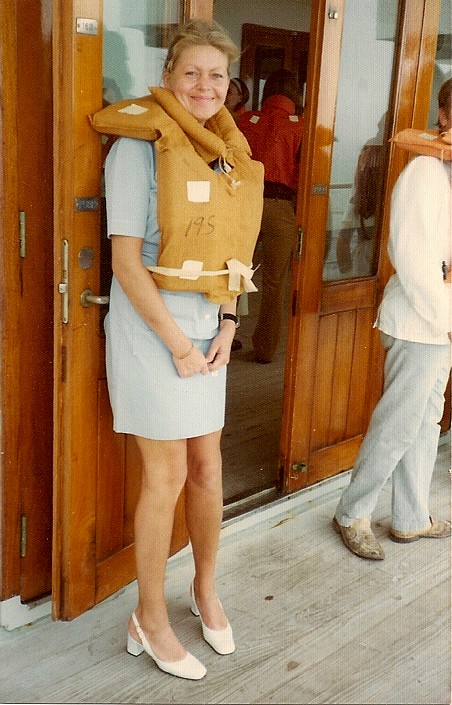 LB-2. Ann Ekholm ready to abandon ship.