---
C-G Quant was born in 1915 in Karlskrona, Sweden. His father, Eric Quant was a Chief Petty Officer (Flaggstyrman) in the Swedish Navy. As a youngster Quant enlisted in the Swedish Navy for cabin boy training (Skeppsgossekåren) and became a sailor on the armored cruiser Pansarkryssaren Manligheten. After WWII he mustered on a merchant ship and spent up to two years in the USA. He joined SAL after the war and served on the Drottningholm until 1948.
From 1948 to 1957 he served on the Stockholm, followed by the Kungsholm of 1953 and the Kungsholm of 1966. C-G Quant passed away in 1974.
Many thanks to C-G Quant's son Göran Quant for this information and for the photos below.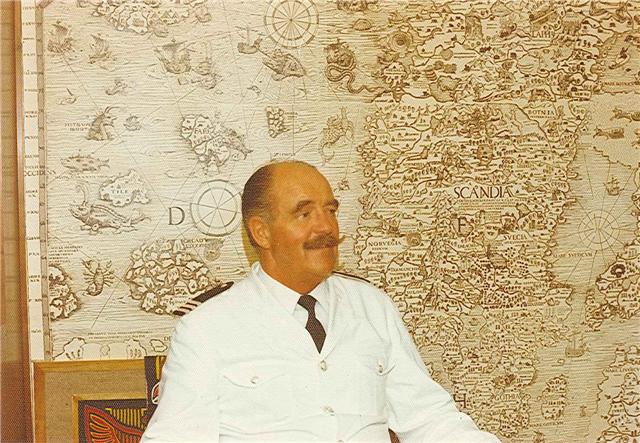 Chief Steward C-G Quant in 1974.
---