Early in the 1930's Anna-Greta Weber was working as a nurse at the prestigeous hospital "Sophiahemmet" in Stockholm. One of her patients was Axel Jonsson, the CEO of the Swedish American Line. After his treatment, he asked if she would allow him to give her a small gift.
"No gift", she replied. "But some day I would like to visit the beautiful Gripsholm."
That is how she came to be employed as a nurse on the ship. There she met the ship's surgeon, Dr Maurits Lindblad. In 1935 they were married.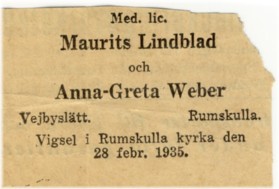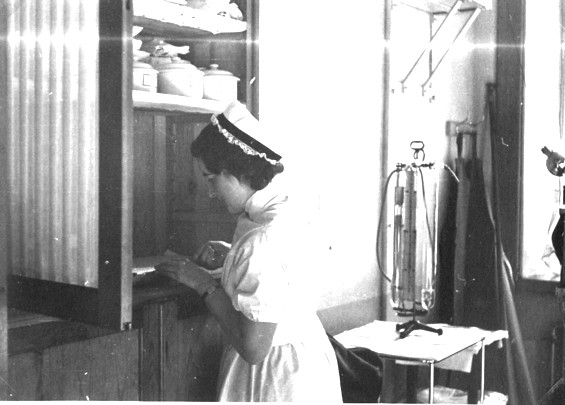 At Sophiahemmet, "Phian".