Stockholm 2005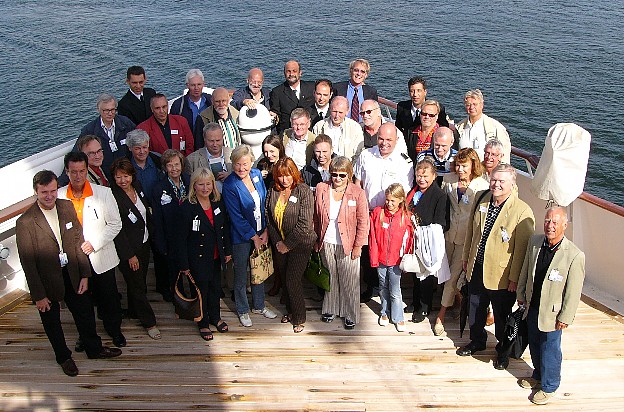 The participants of the 2005 SAL reunion on Mona Lisa's bridge wing.
Photo by L-O Rydén.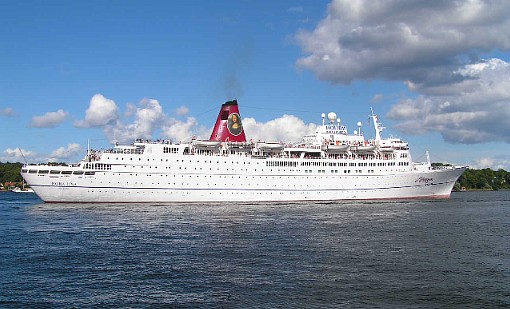 Mona Lisa, ex Kungsholm, leaving Stockholm on August 27, 2005
Photo by Lasse Olsbrand, on board the tugboat TUG
An informal and casual reunion was held on August 22, 2005, when Mona Lisa, ex Kungsholm, visited Stockholm. 35 former SAL crew members, officers and friends, were overwhelmed by the friendly hospitality of Captain Nick Giannakopoulus, his fellow officers on the bridge, the Hotel Manager and the Cruise Manager on board the Mona Lisa.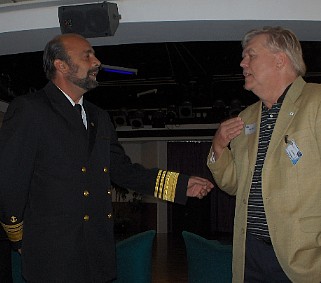 Mona Lisa's Commander and Lars Hemingstam at the reunion
Photo by Asko Salkola
Many thanks to Ms Jutta Wewer of Holiday Kreuzfahrten, and Captain Giannakopoulus, for making this reunion such a success!
---