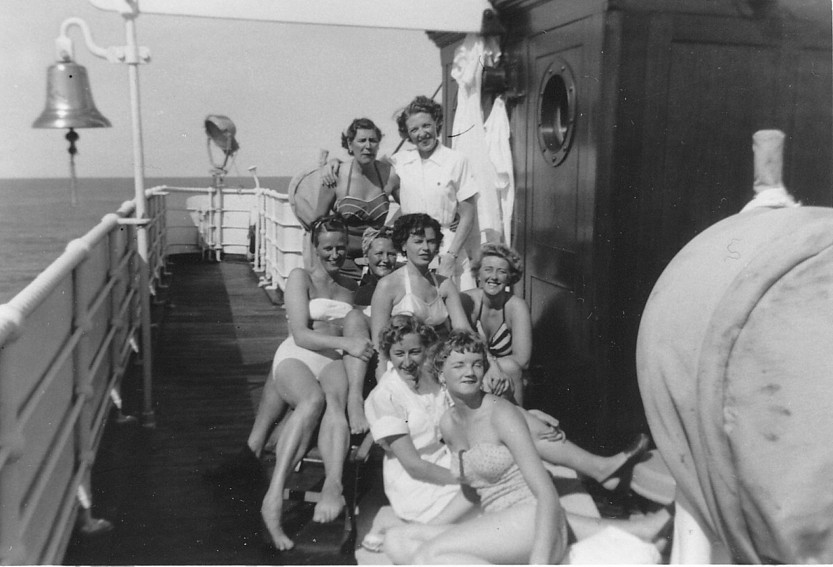 D403. Around the clock, there were always look-outs keeping a keen watch on the bridge.

Marianne Gustafsson has recognized her grandmother Anna Maria (Maja) Beckman,
standing in the back row wearing a striped bathing suit. (Mrs Beckman is wearing the same bathing
suit in a private photo.) She was a stewardess 1954/55 - 1963, most of the time on the Gripsholm,
but also on the Stockholm at the time of the collision with Andrea Doria in 1954.