The Curt Dawe Collection
People, page 2
These pictures belong to Chief Purser Curt Dawe's Collection.
The photos are "parked" on this page until they are identified
and moved to the page where they belong.
Please help us identify the persons on the photos.
salship@yahoo.com

Please email us if you can identify persons whose names aren't noted below the pictures. If you recognize yourself or a relative, and in any way are offended by the picture being published, please send an email and the picture will be removed.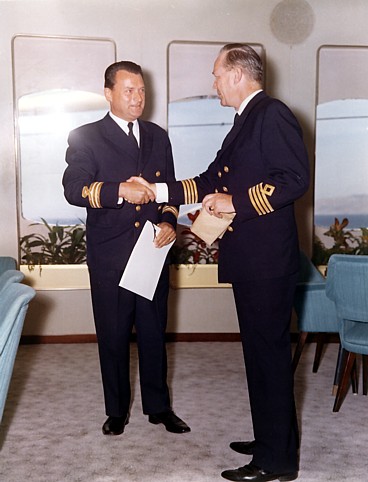 D221. Curt Dawe, turning 50, and Captain Henry Sölje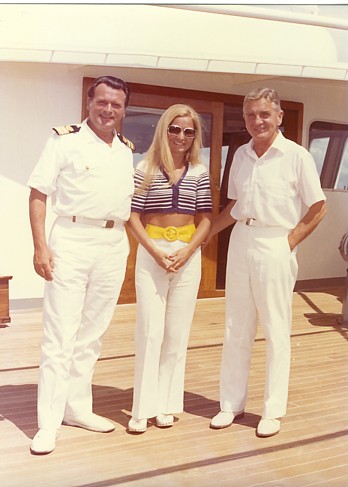 D211. Curt Dawe, Bibi Dawe, Captain Carl-Otto Wijkmark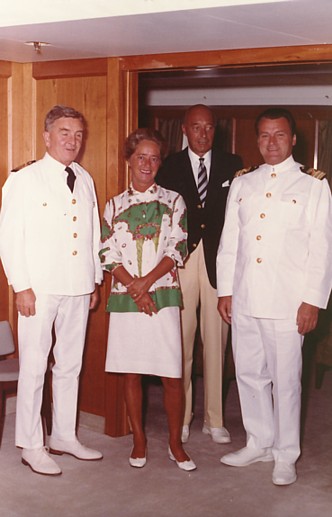 D212. Captain C-O Wijkmark, SAL Director Erik Wijk and Mrs Wijk, Curt Dawe.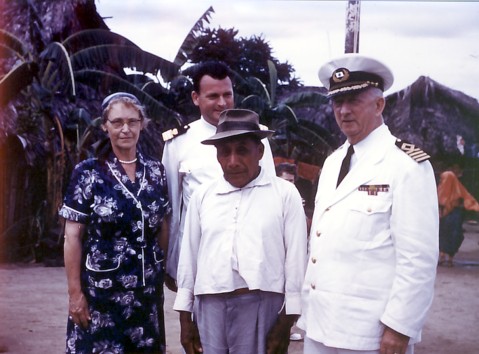 D226. Curt Dawe and Captain Nordenson.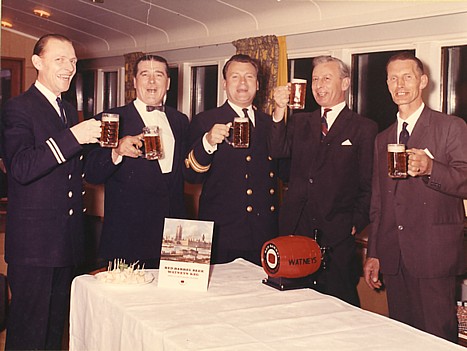 D214. Skål! Second Steward Nielsen enjoying a beer with Dawe and passengers.

Pages showing items from the Dawe collection
Start page
Photos, people page1
Photos, people page2
Photos, people page3, the Lounges
Photos, people page4, the Lounges
Photos, people page5, the Dining Room
Photos, people page6, Officers
Photos, people page7, Off Duty
The Collision page1
The Collision page2
The Folk Dance Teams, page 2
The Gripsholm of 1925, Bridge Photos
The Stockholm of 1948, Photos
Chief Purser Hugo Bilén
Chief Purser Evert Eriksson
Cashier T Odenlund
Uniforms
SAL Souvenirs
---
More than 250 web pages developed and maintained by Lars Hemingstam ©1998-2018

Email us
---
The New SAL Guestbook
Since the new guestbook can take some time loading, it has been move to a separate page, and is not being displayed at the bottom of every page.
---