Jörgen Areskough
Cashier and Second Purser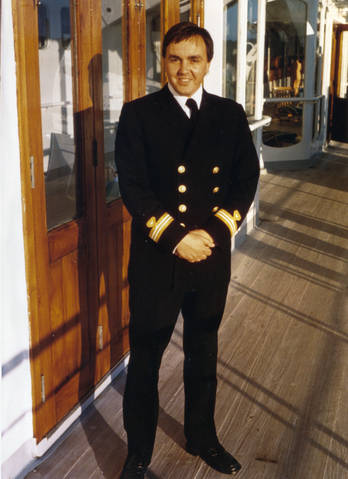 Jörgen Areskough
Jörgen Areskough was Cashier on the Gripsholm for
many years and Second Purser for a shorter time.
He was on board during Gripsholm's last voyage in 1975.
Thereafter he moved on to serve on Cunard ships.
Joergen Areskough passed away on July 20, 2022.


Please help us to identify the persons in the photos.
salship@yahoo.com.
Please email us if you can identify persons whose names aren't noted below the pictures. If you recognize yourself or a relative, and in any way are offended by the picture being published, please send an email and the picture will be removed.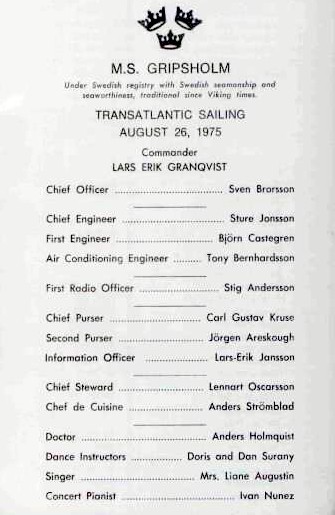 List of officers from Gripsholm's final voyage.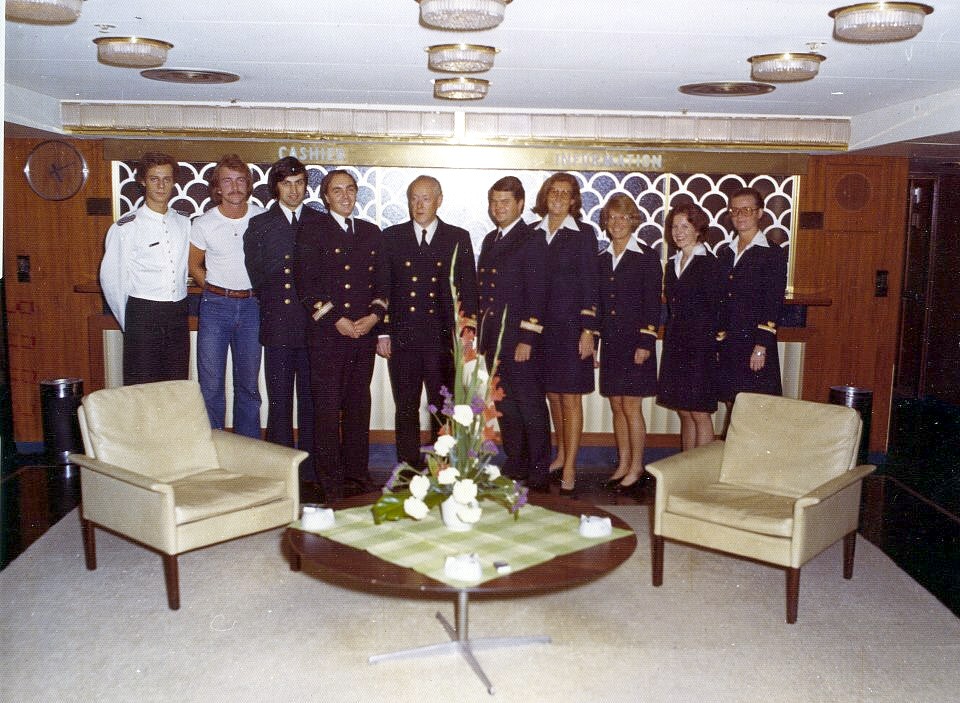 A-100 Chief Purser Carl-Gustav Kruse in center, Jörgen Areskough and Lars-Erik Jansson on either side.
Ingegerd Lilja second from right.
Many thanks to Jörgen Areskough for contributing these photos.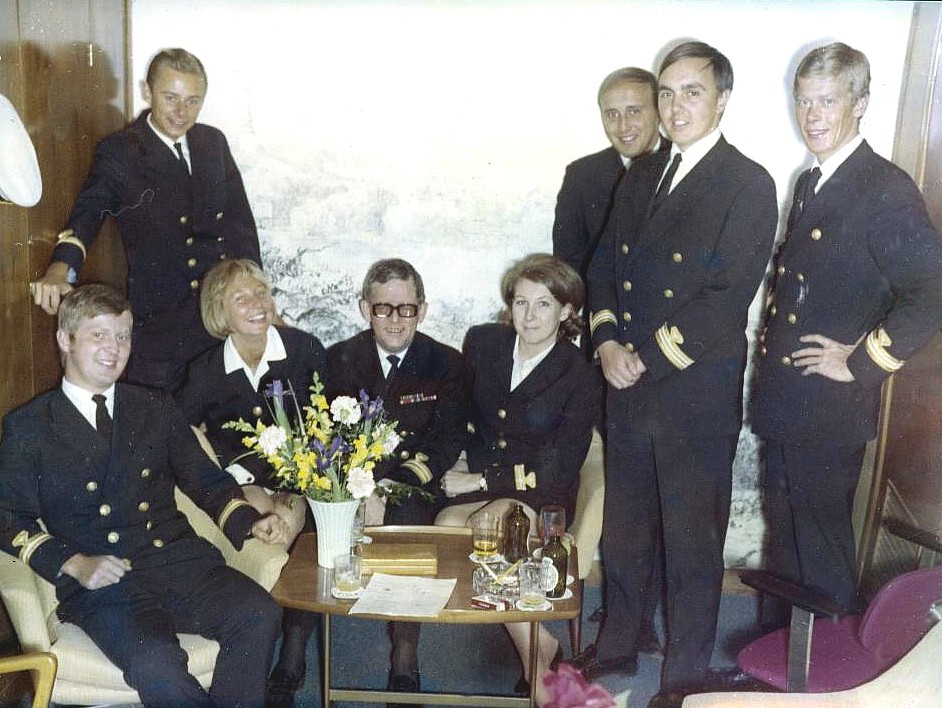 A200. Gripsholm Purser's Office staff, another year.
From left: Lennart Angelmo, two names to be added, Poul V Lange,
Ingegered Lilja, Gösta Andreasson, Jörgen Areskough, and Lars Persson.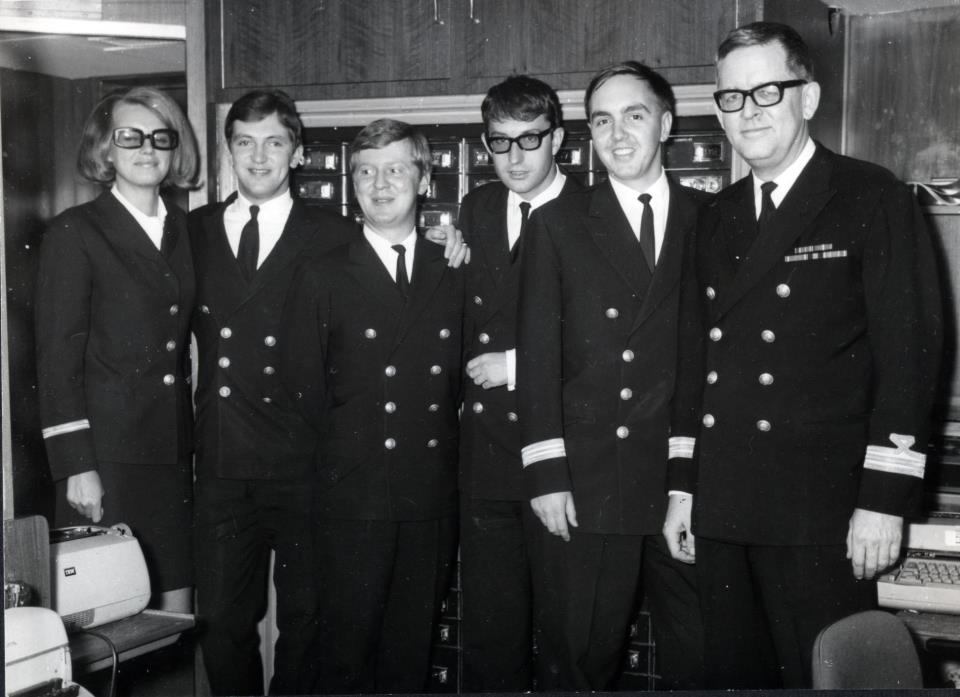 A-300. Purser's Office staff, a different year.
Margaretha Barkan, Johansson, Lennart Angelmo, Dahle, Jörgen Areskough, and Poul V Lange.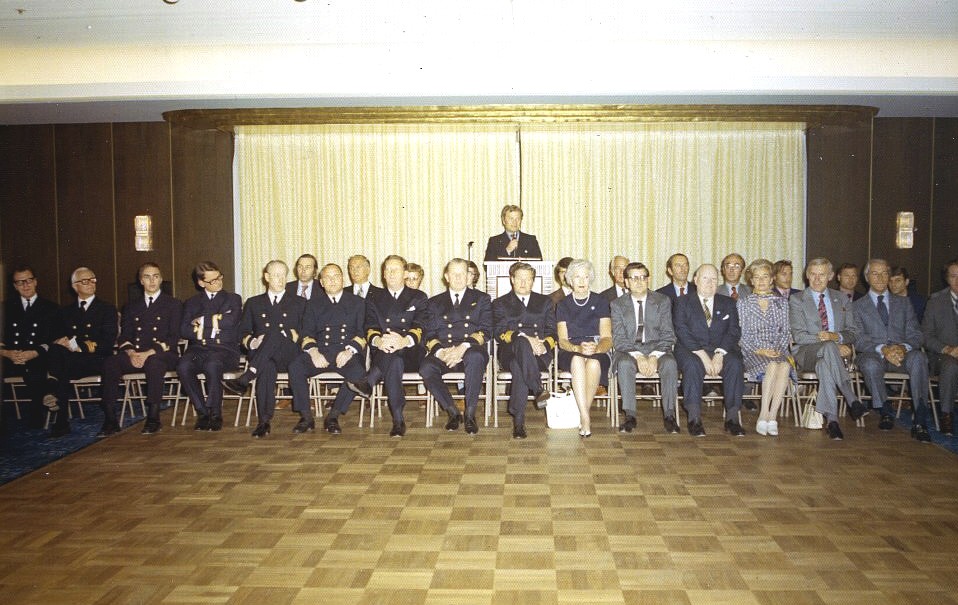 A-400. Cruise Director Ronnie Morton presenting the Gripsholm's Officers,
Entertainers, and Cruise Staff in the Main Lounge. Captain Lars-Erik Granqvist seated in center.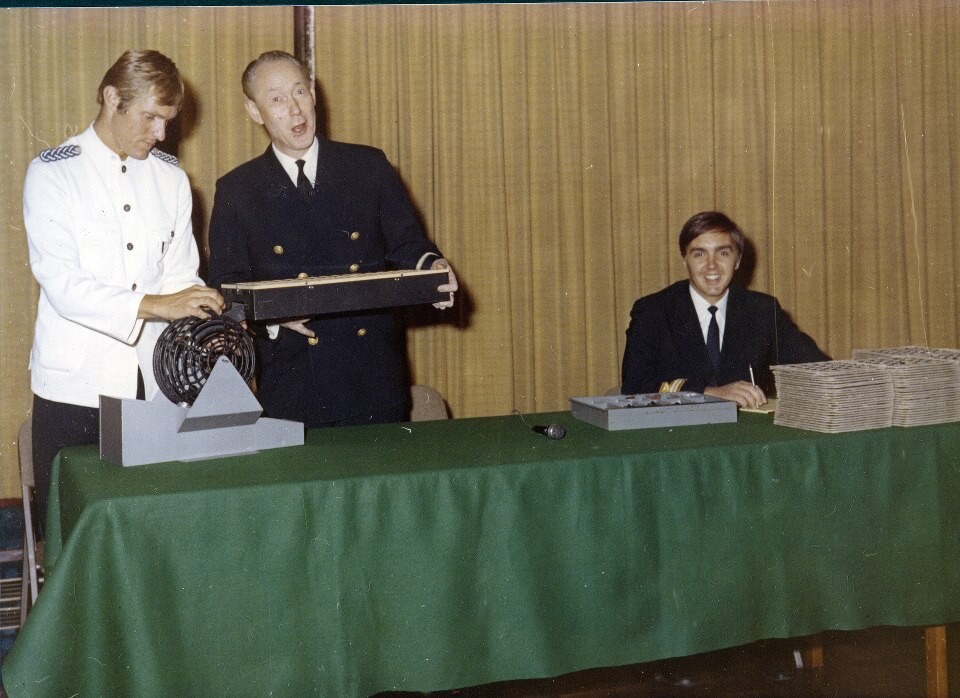 A-500. Carl-Gustav Kruse and Jörgen Areskough as bingo hosts.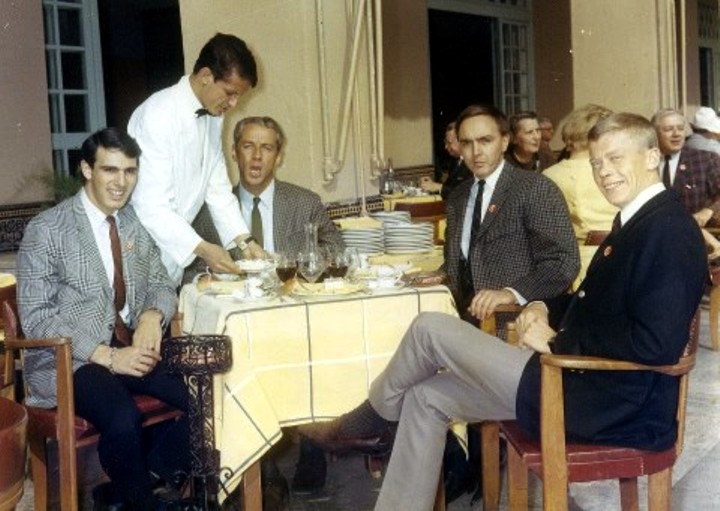 A-600.Name to be added, singer Gerrit van Triest, Jörgen Areskough, and Lars Persson, in Marakesh 1967.