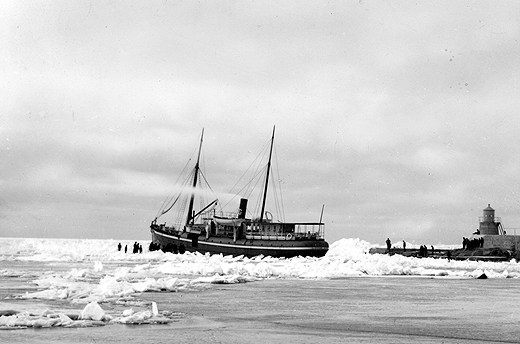 The family name Smitterberg has long been associated with ships and seafarers. One Smitterberg relative was captain aboard the S/S Klintehamn, here caught in pack ice in the Baltic Sea 1891. Photo: N.J. August Lagergren.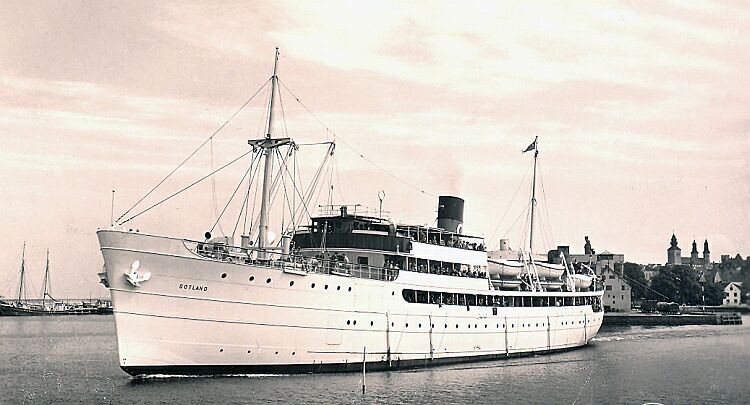 As a teenager Kjell took a job 1952 as deckhand on the passenger ferry M/S Gotland.
Postcard.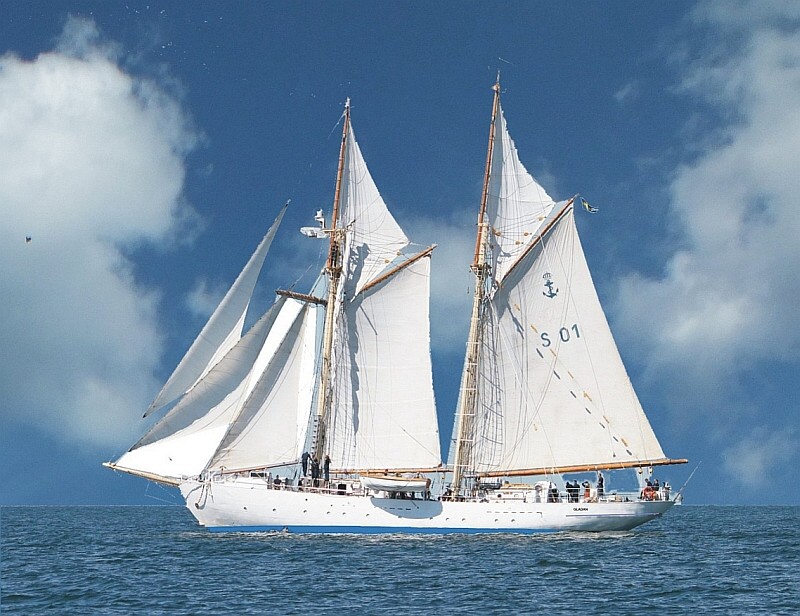 At the age of 17, Kjell sailed with the navy schooner HMS Gladan across the Atlantic Ocean to the exotic islands of the West Indies, getting some tough lessons in traditional seamanship on the way. Picture from Kjell Smitterberg.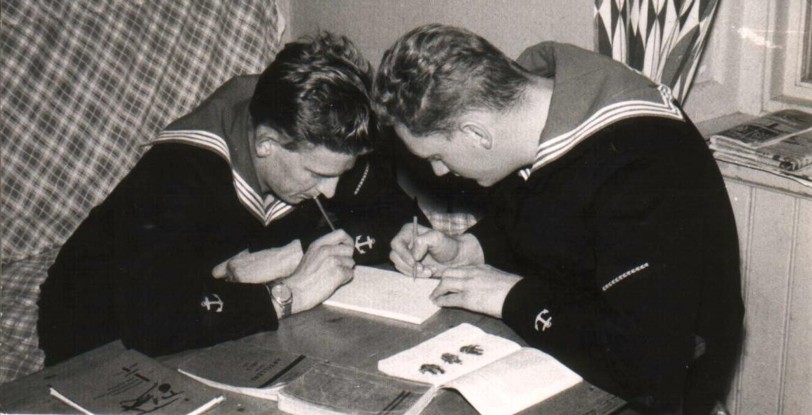 Hamnén and Smitterberg at the navy barracks, playing tick-tack-toe in leisure time while doing their mandatory military service.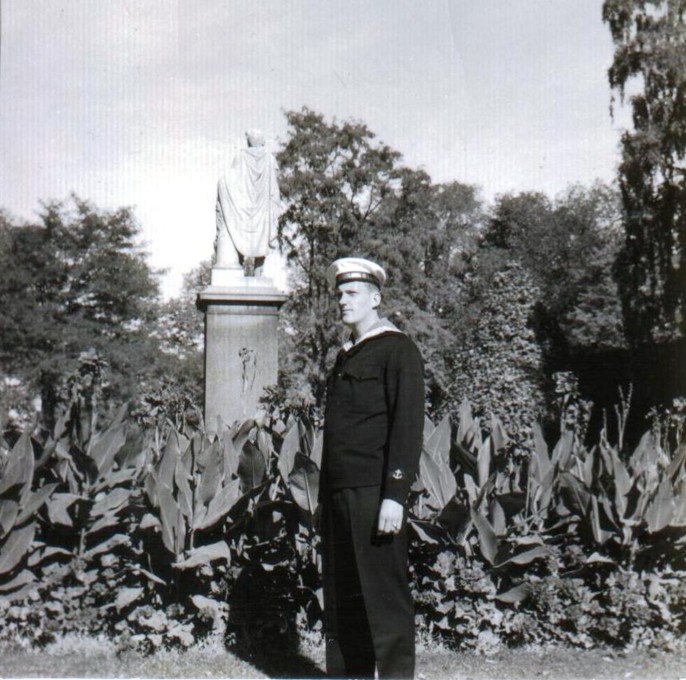 Kjell posing for a photograph in 1959 in Royal Navy leave uniform. Prior to this Kjell had completed his shipmaster's studies around Christmas 1958.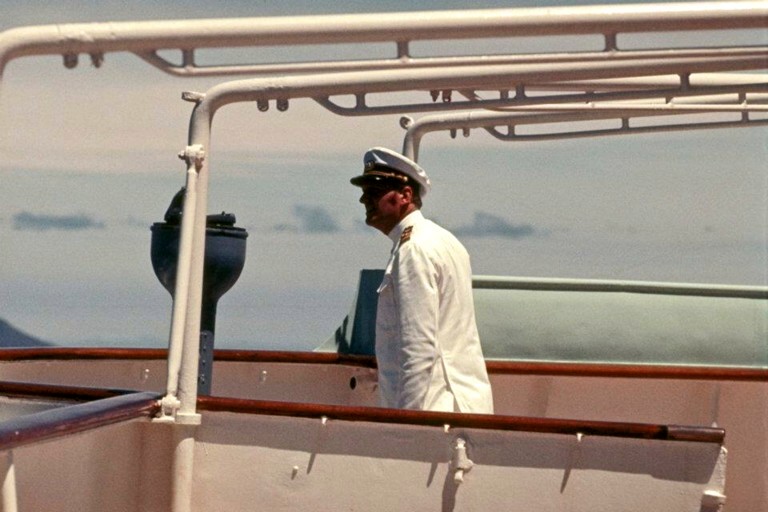 Kjell inspects the seaview from the portside bridge wing on the Gripsholm.
Photo: Karl Glimnell.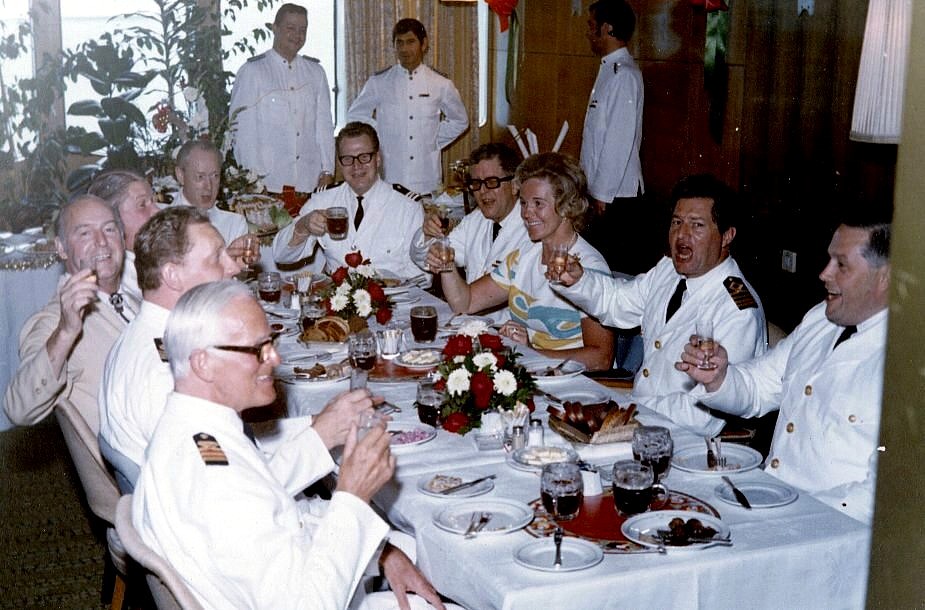 Captain's Christmas luncheon with his officers on the Gripsholm in 1970. Chief Officer Kjell Smitterberg is sitting opposite to the singing Captain Lars-Erik Granqvist at the table.
Source: Carl-Gustaf Kruse on SALship.se. Find all the names here.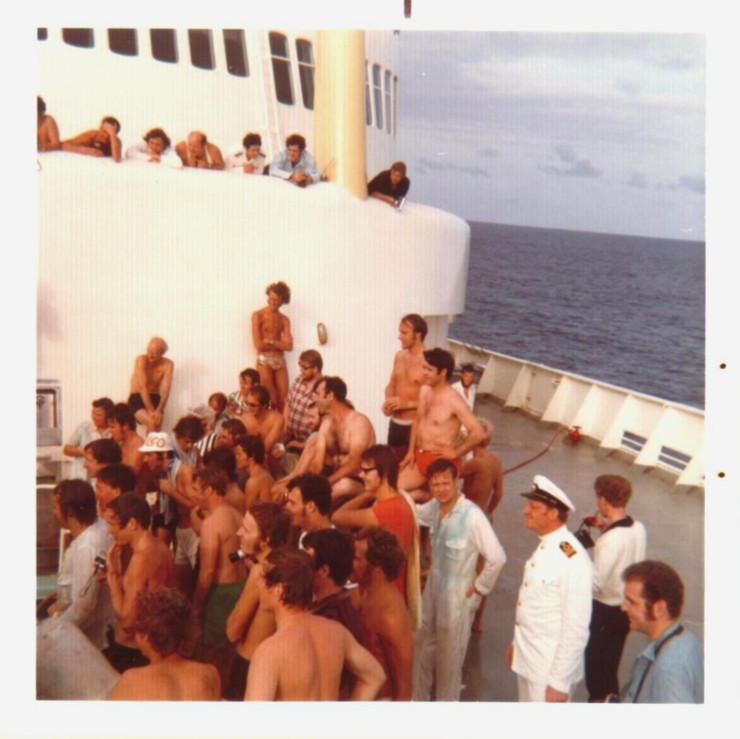 As chief officer on the Kungsholm, in November 1971 Kjell steps down to the foredeck to take a closer look at the ongoing Neptune equator ceremony by the crew's swimmingpool.
Photo: Hasse Gustafsson.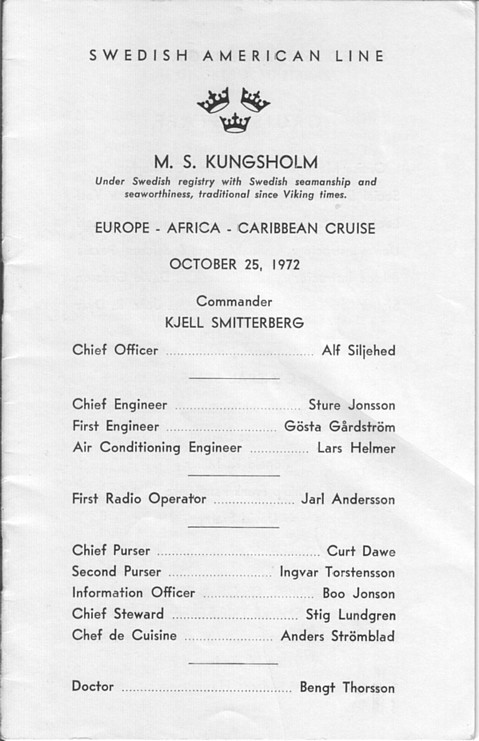 From 1972 Kjell was promoted to captain. He served as commander on the Gripsholm and the Kungsholm interchangeably throughout the remaining years of the SAL epoch.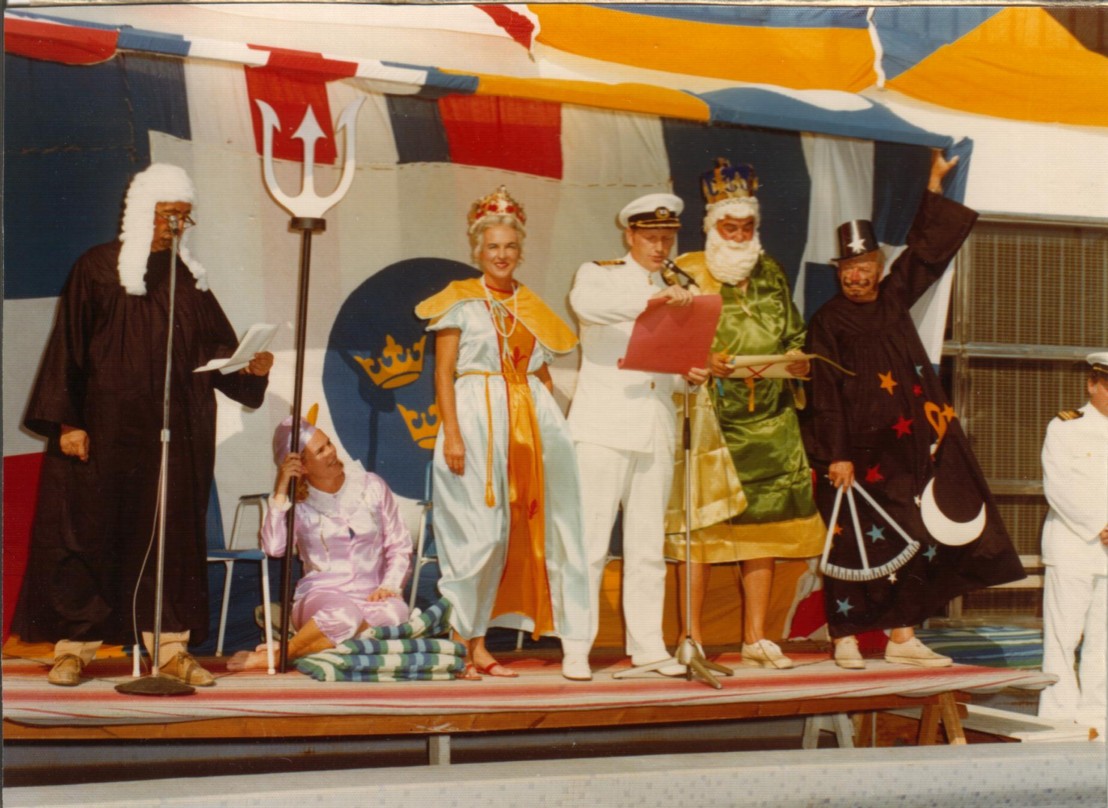 On the 6:th of December 1972, somewhere off the coast of Brazil, near Belem, Commander Kjell Smitterberg solemnly recites the Declaration of the Seas in conjunction with the MS Kungsholm's re-crossing of the Equator.