Gerhard Kummer
Chief Steward
The following photos have been contributed by Gerhard Kummer,
who served on the SAL ships from 1959 until 1975.
Gerhard Kummer attended the Hotel School in Stuttgart in 1948 and worked at
Hotel Marquardt during a four long year education. This was followed by winter and summer
seasons in Switzerland, at Grand Hotel Viktoria Interlaken, Grand Hotel Eden Lugano,
Suvretta Haus St Moritz, Derby Hotel Davos, Hotel du Rhone Geneva.
From Geneva he moved to England and worked at Grand Hotel Eastbourne.
Kummer started working on the Kungsholm in 1959, then continued to the new Kungsholm
and the Gripsholm until 1975, when he joined the Norwegian American Line as Chief Steward
on the MS Vistafjord. He worked at the Grand Hotel in Stockholm from 1988 to 1998.
Gerhard Kummer passed away in October of 2016.

Please help us to identify the persons in the photos.
salship@yahoo.com.
Please email us if you can identify persons whose names aren't noted below the pictures. If you recognize yourself or a relative, and in any way are offended by the picture being published, please send an email and the picture will be removed.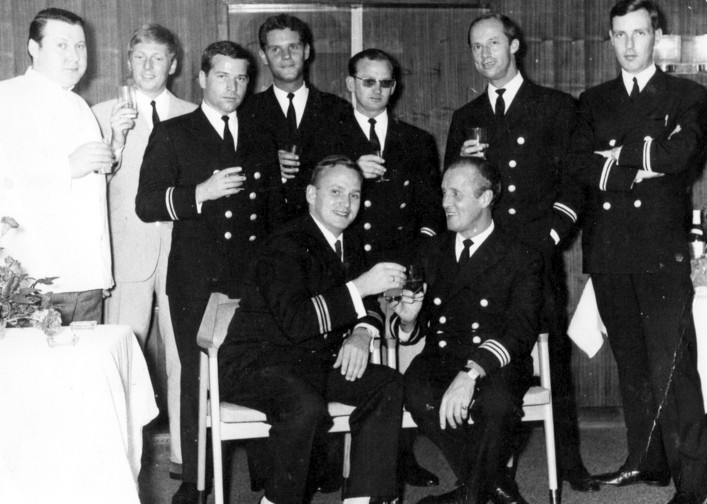 Standing to the left Manfred Christel, Chef de Cuisine. Gerhard Kummer standing in the center.
Seated: Werner Petersen, Köksmästare.
K-002.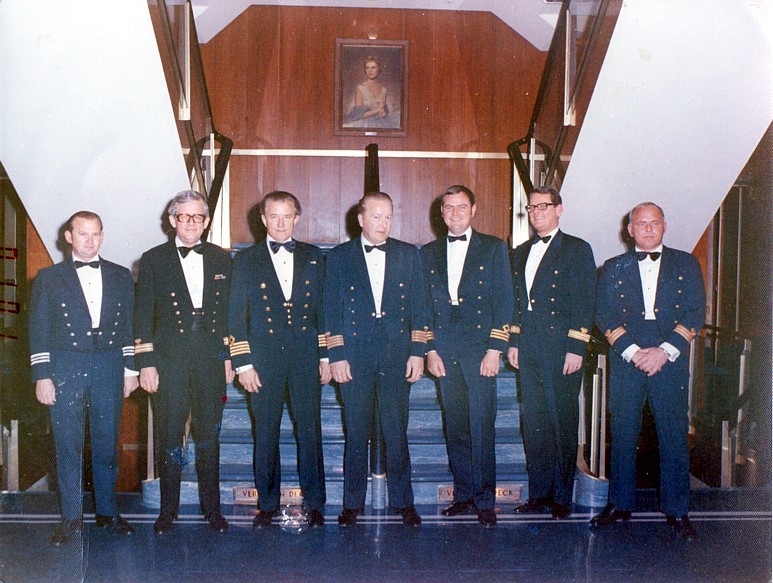 Kungsholm officers.
Gerhard Kummer and Chief Purser Poul V Lange on the left.
K-003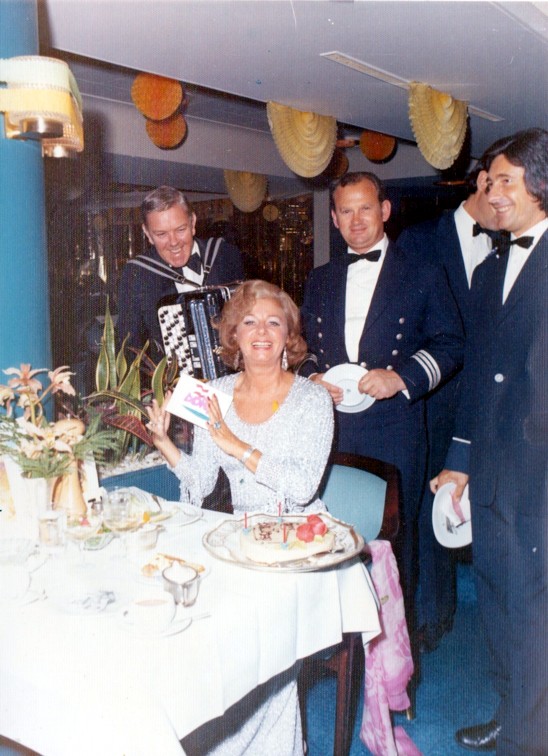 Happy Birthday!
K-004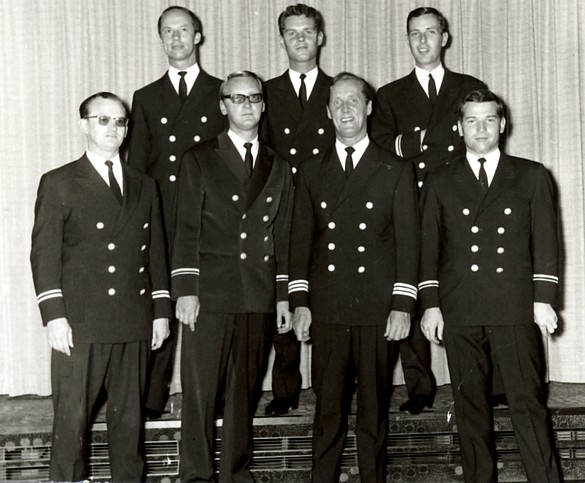 Upper, left to right: Michael Fink, Peter Kempe, Volker Roloff.
Lower, left to right: Gerhard Kummer, Kurt Hallerfeldt, Rune Forsberg, Fritz Zwahlen.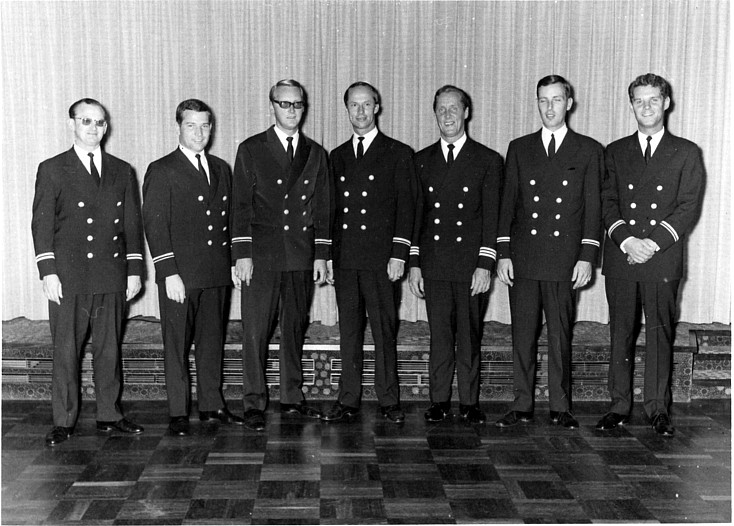 K-005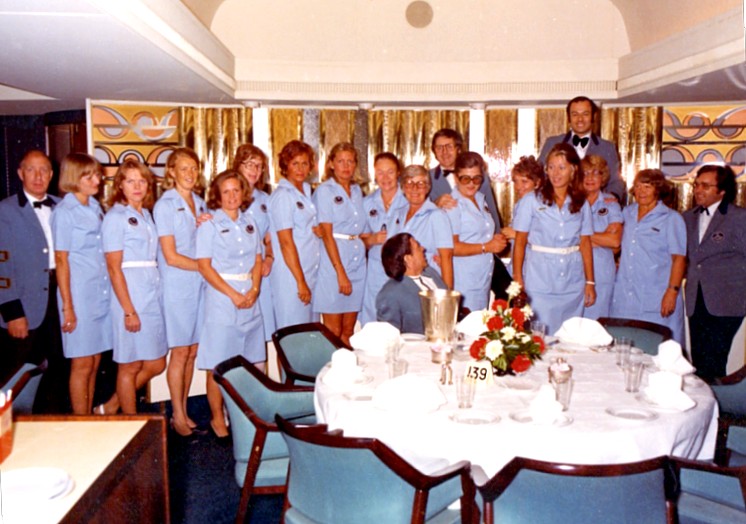 A bouquet of Cabin Stewardesses on the Gripsholm.
K-006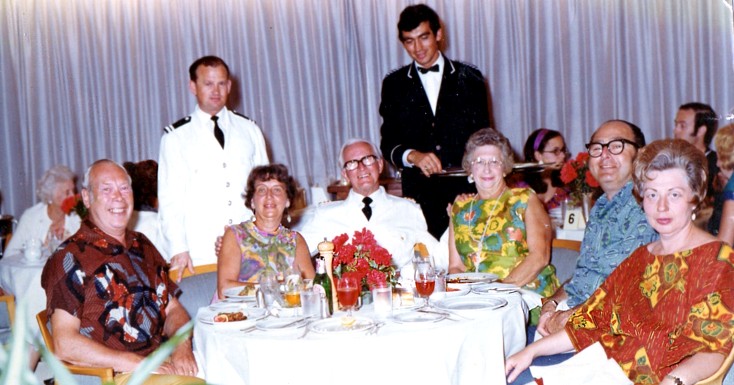 K-007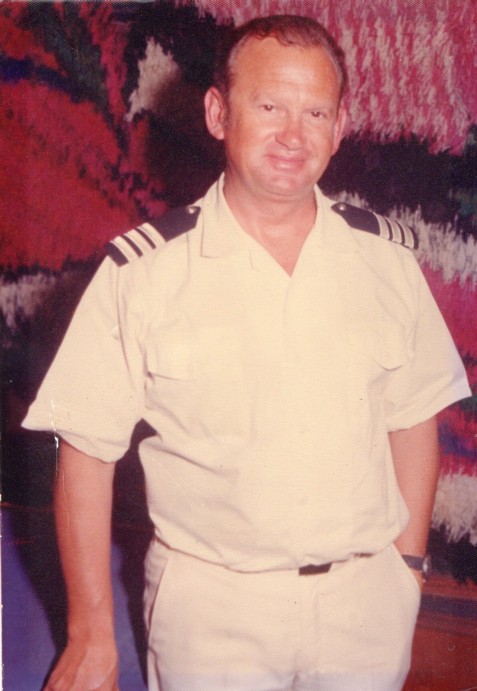 Gerhard Kummer.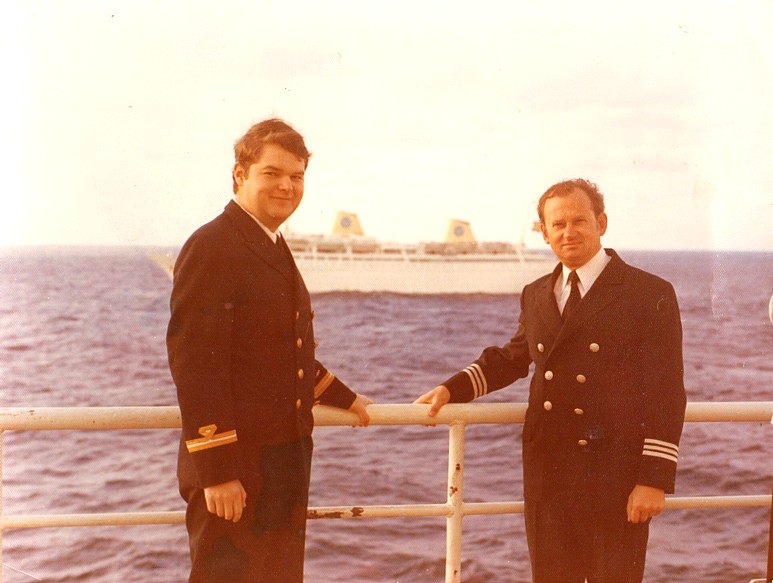 Information Officer Lars-Erik Jansson and Gerhard Kummer.