---
Updated March 29, 2014
More About the Kungsholm Tenders
Douglas Hodgson has sent us even more photos of the Cygnet,
one of the last existing Kungsholm tenders.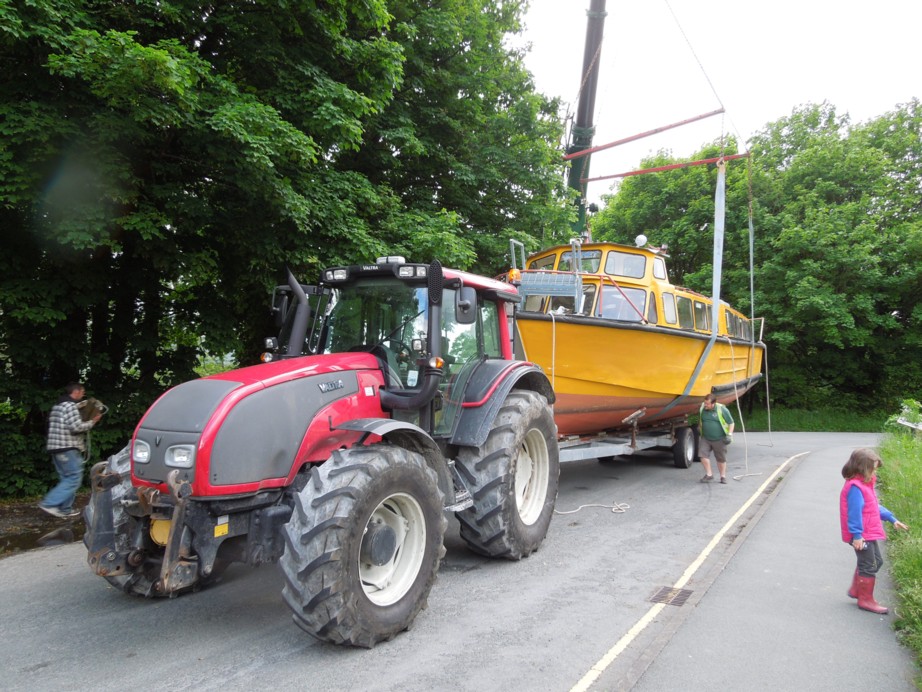 Cygnet arriving in Corniston in 2013.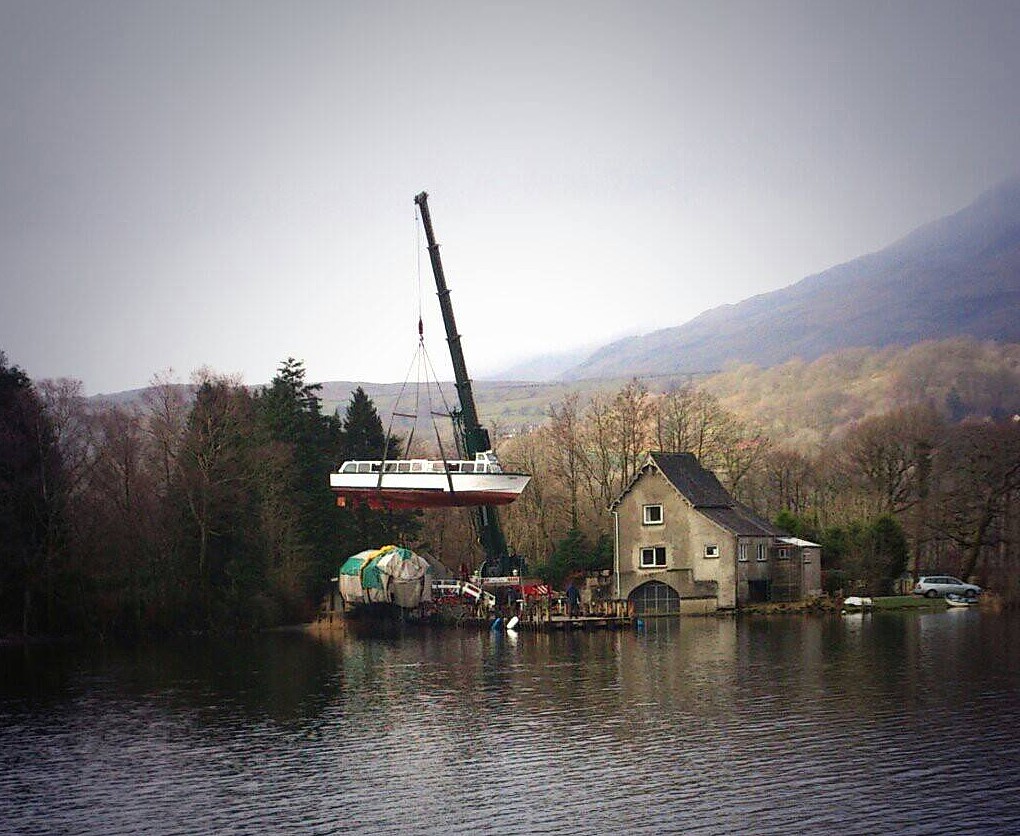 Cygnet in magic surroundings on February 14, 2014.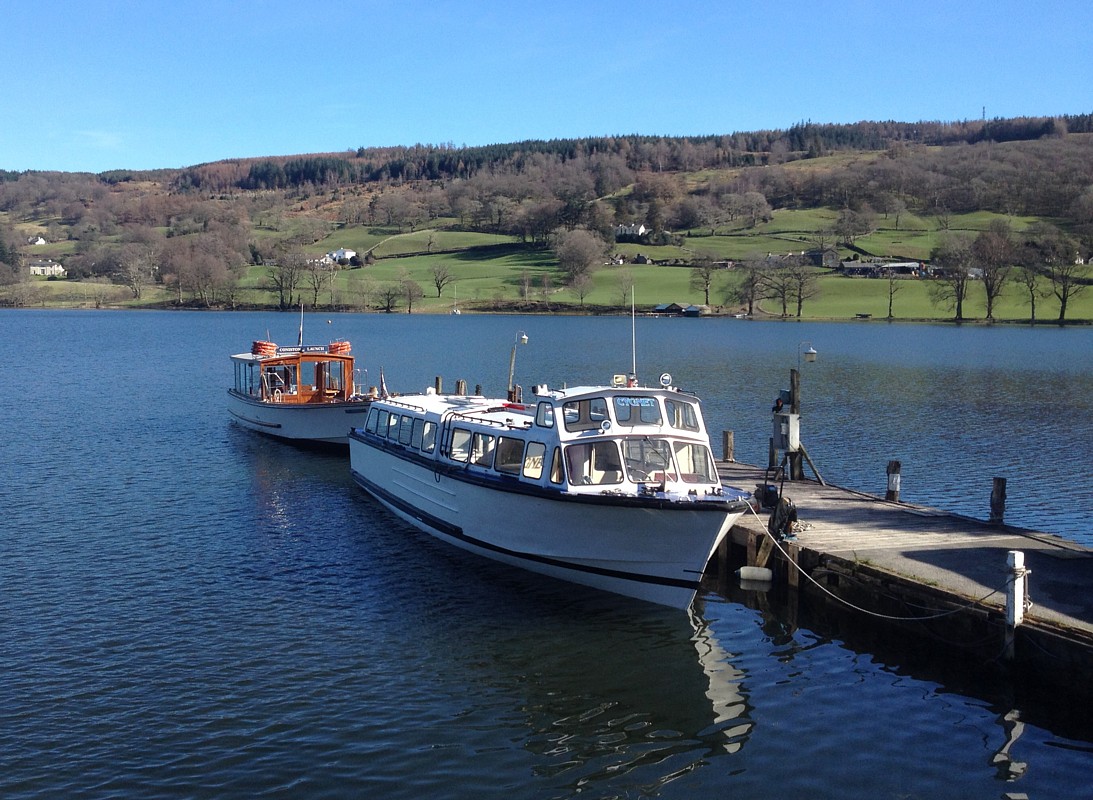 Cygnet at Pier Cottage March 2014.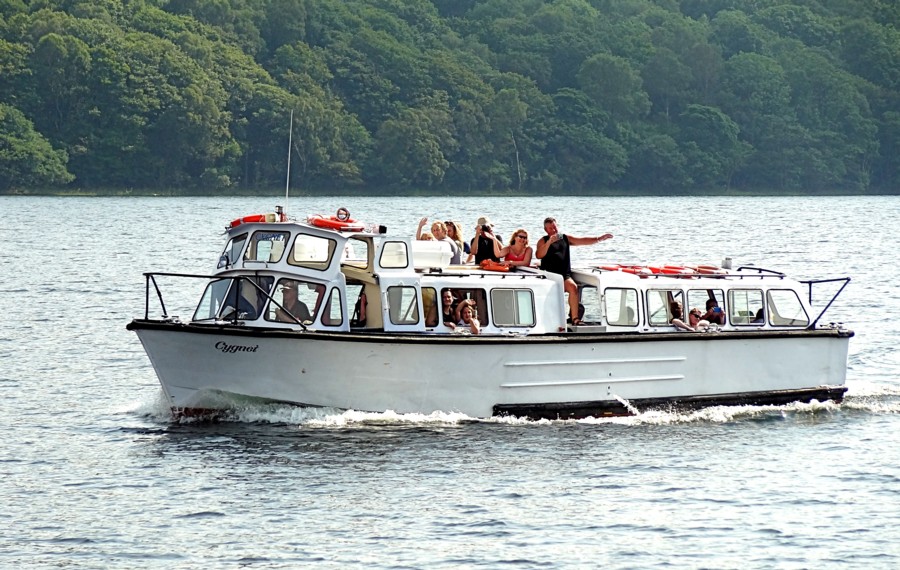 The Cygnet, ex Kungsholm tender, at Coniston Launch in 2013.
Douglas Hodgson of Coniston Launch has sent us the following message:
We bought Cygnet in June 2013 from Steve Critchley at Cardiff Waterbus. I have been looking at your website a great deal since then trying to find out about the history of Kungsholm and her tenders. I have also been looking at Horst Reichhart's videos on Youtube,
Cygnet now operates on our 'Wildcat Island Cruise' on Coniston Water. This cruise lasts about 1 hour and cruises down to Torver and Sunny Bank first, both popular stops for walkers, then Cygnet visits Wild Cat Island, then travels north to Brantwood, the former home of John Ruskin, which is open to the public. Wild Cat Island (real name Peel Island) is an island featured in Arthur Ransome's book Swallows and Amazons. The island was also used in the 1970s film Swallows and Amazons.
When not in service, Cygnet is moored at Pier Cottage, the former base for Bluebird, the jet powered boat used by Donald Campbell on his last fatal bid to better 300mph on water.
We are currently putting together some information signs/boards to put inside Cygnet to tell passengers about it's history and the history of Kungsholm. If you have any photos of the tenders (or even better of Cygnet), that are not currently on your website this would be most helpful. Any video files would also be useful. We are also trying to build up a list of all of the places that Cygnet and Kungsholm have visited in the past and help with this would also be greatly appreciated.
Regards
Douglas Hodgson
Coniston Launch
If anyone has more photos or a video of this tender, please email salship@yahoo.com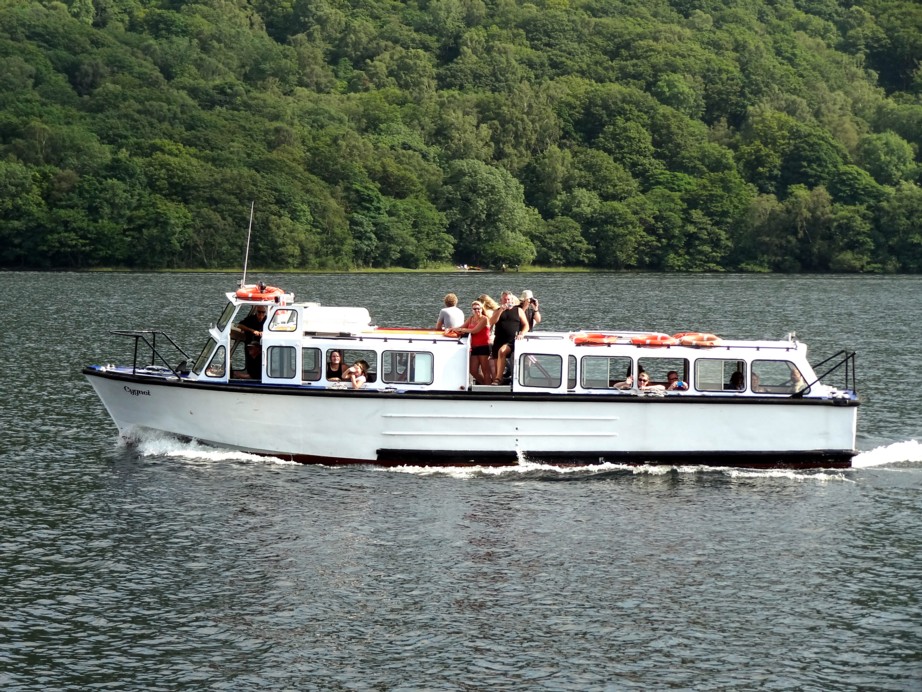 The Cygnet, ex Kungsholm tender, at Coniston Launch in 2013.