Lene Mikkelsen's Pages
Page 1
The following photos have been contributed by Lene Mikkelsen,
Beautician in the Gripsholm's Beauty Parlor,
from December 1957 to April 1958.
Please help us to identify the persons in the photos.
salship@yahoo.com.
Please email us if you can identify persons whose names aren't noted below the pictures. If you recognize yourself or a relative, and in any way are offended by the picture being published, please send an email and the picture will be removed.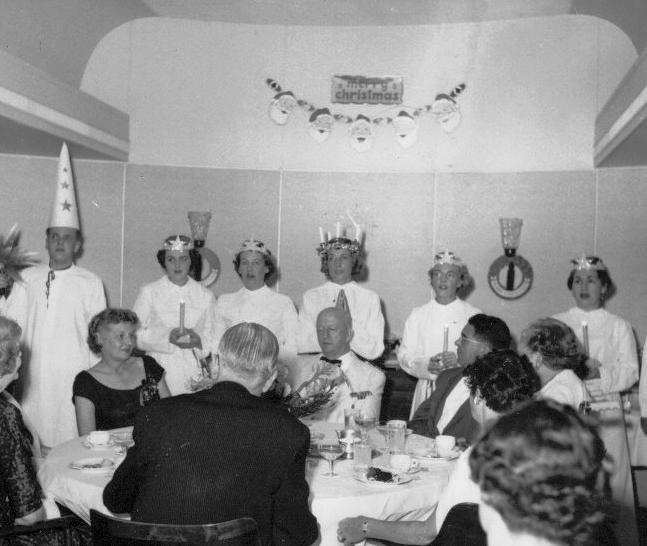 LM-1. Santa Lucia celebration, December 13, 1957.
Seated in center, Captain Gunnar Nordensson.
Standing, second from left, Lene Mikkelsen.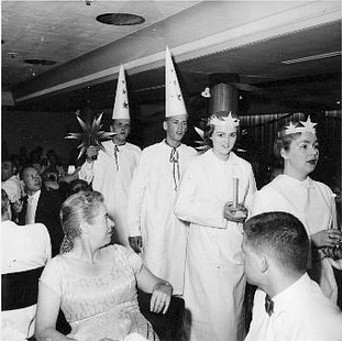 LM-2. Lene Mikkelsen, second in the procession.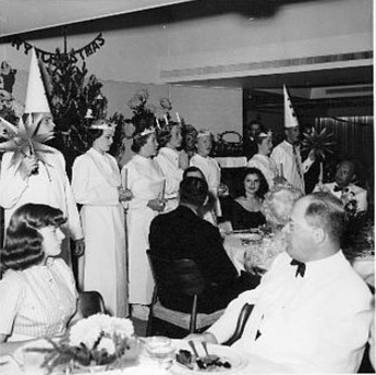 LM-3.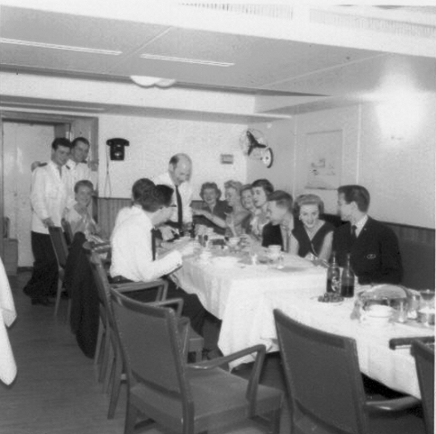 LM-4. The Beauty Parlor staff on Christmas Eve, 1957.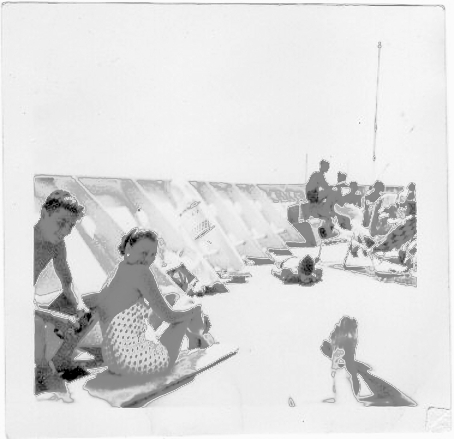 LM-5. Sunbathing on the Forward Deck..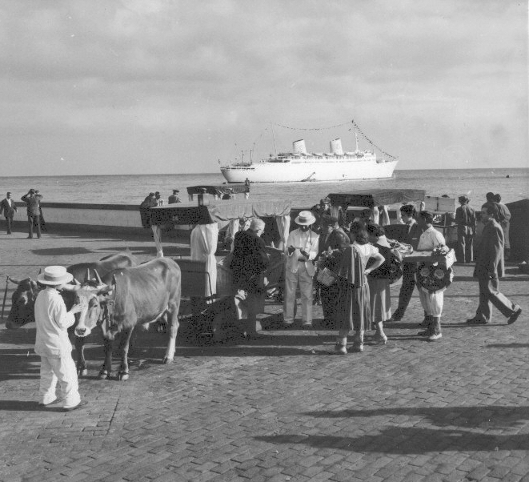 LM-6. Madeira, January 14, 1958.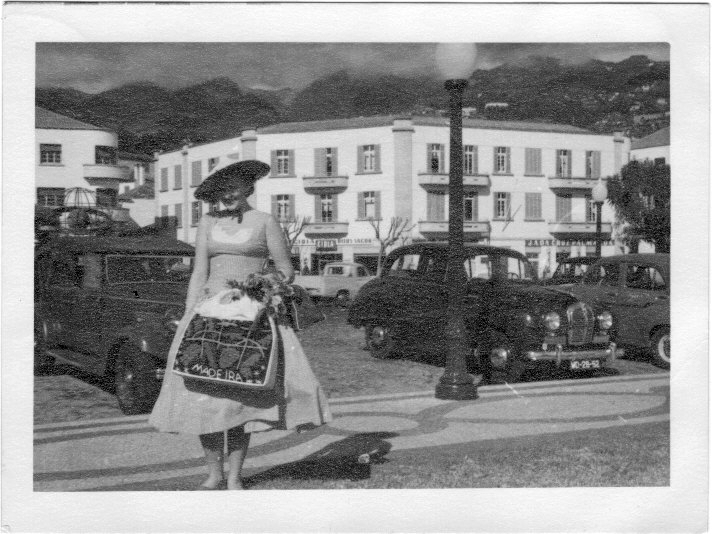 Madeira

, January 14, 1958

.
.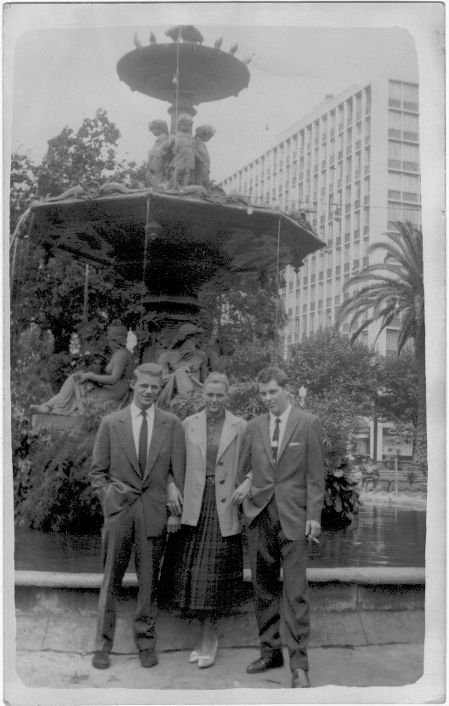 LM-8. Montevideo, March 22, 1958.
Lene Mikkelsen in the center, Stig to the left.