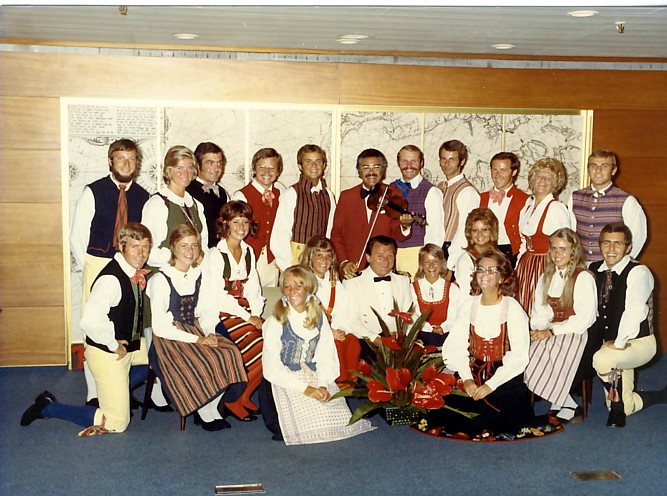 D215. Back row: Fiddler Franz Racz.
Passenger Barbara Case has identified Wine Steward Herbert Baumann to the right of Franz.
Top row, third from left: Patrick Zeller.
Front row, far left: Wine Steward Heinz Krapf.
To the left of Curt Dawe, Cabin Stewardess Birgitta Eriksson,
and to the right of Curt Dawe, Elizabeth, Gift Shop Attendant.
Franz Havranek has identified:
Front row from left: Heinz Krapf, Eva Schaumacher, Mona Hamberg, Birgitta Baumann,
Front row far right: Kerstin Winberg and Werner Steinberger
Back row: Fourth from left Lewis Niderman to the right of Franz Racz, Herbert Baumann,
Hans H Schneider, Karl Adlboller, far right: Schlögl Johann.