Johan Jarekull
Hyttnisse, Assistant Deck Steward
MS Gripsholm 1969
MS Kungsholm 1971 - 1974
Page 3
(3 pages in total)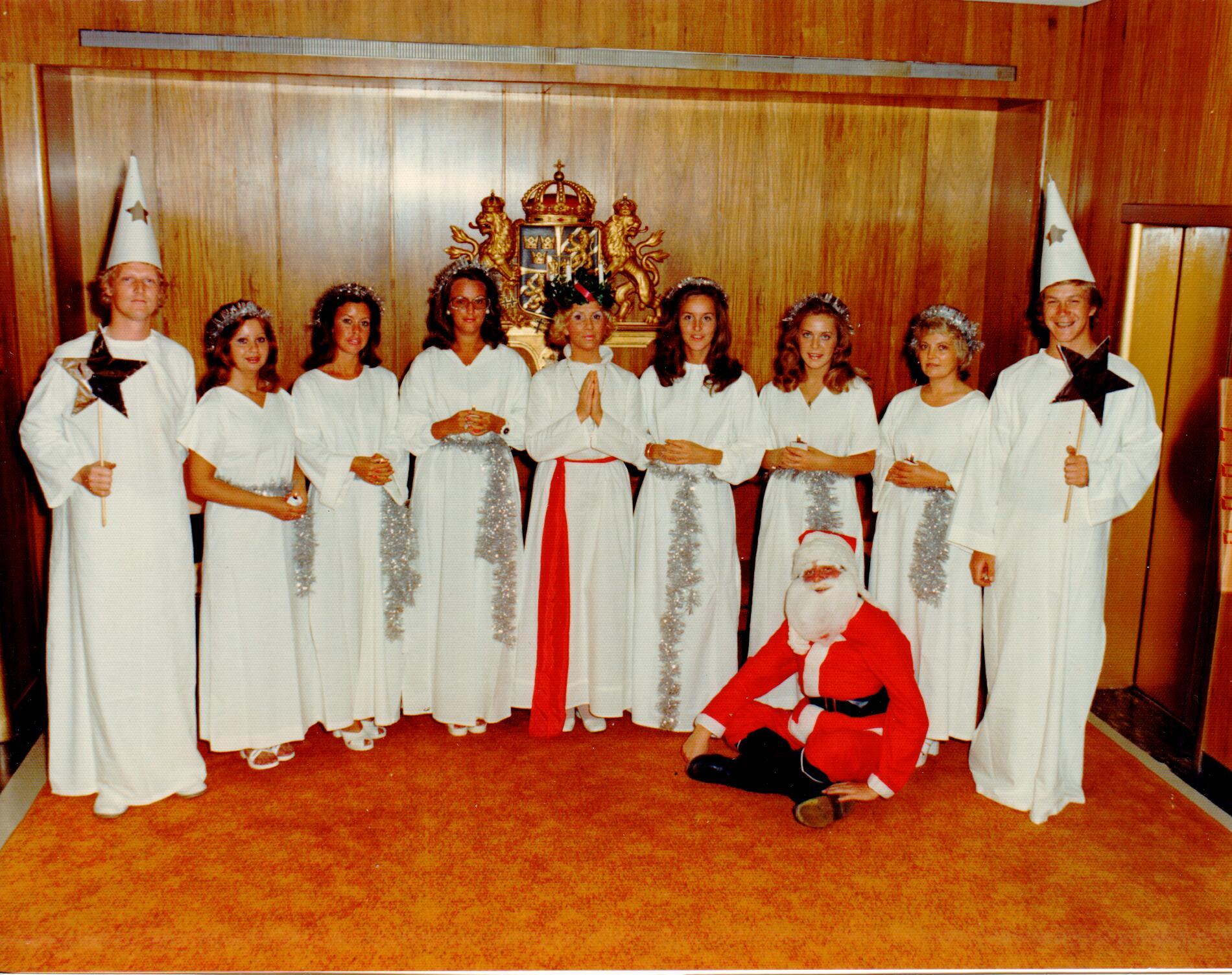 Traditional Swedish Saint Lucia choir, from the left: Johan Jarekull, Doris Lindgren, Mona Hamberg, "Babs" Svensson, Ninni Lund, unknown (nurse?), Ingrid Cardell (?), Mirjam Sunell (?), Håkan Askman, and Santa Claus alias Uffe Buhr.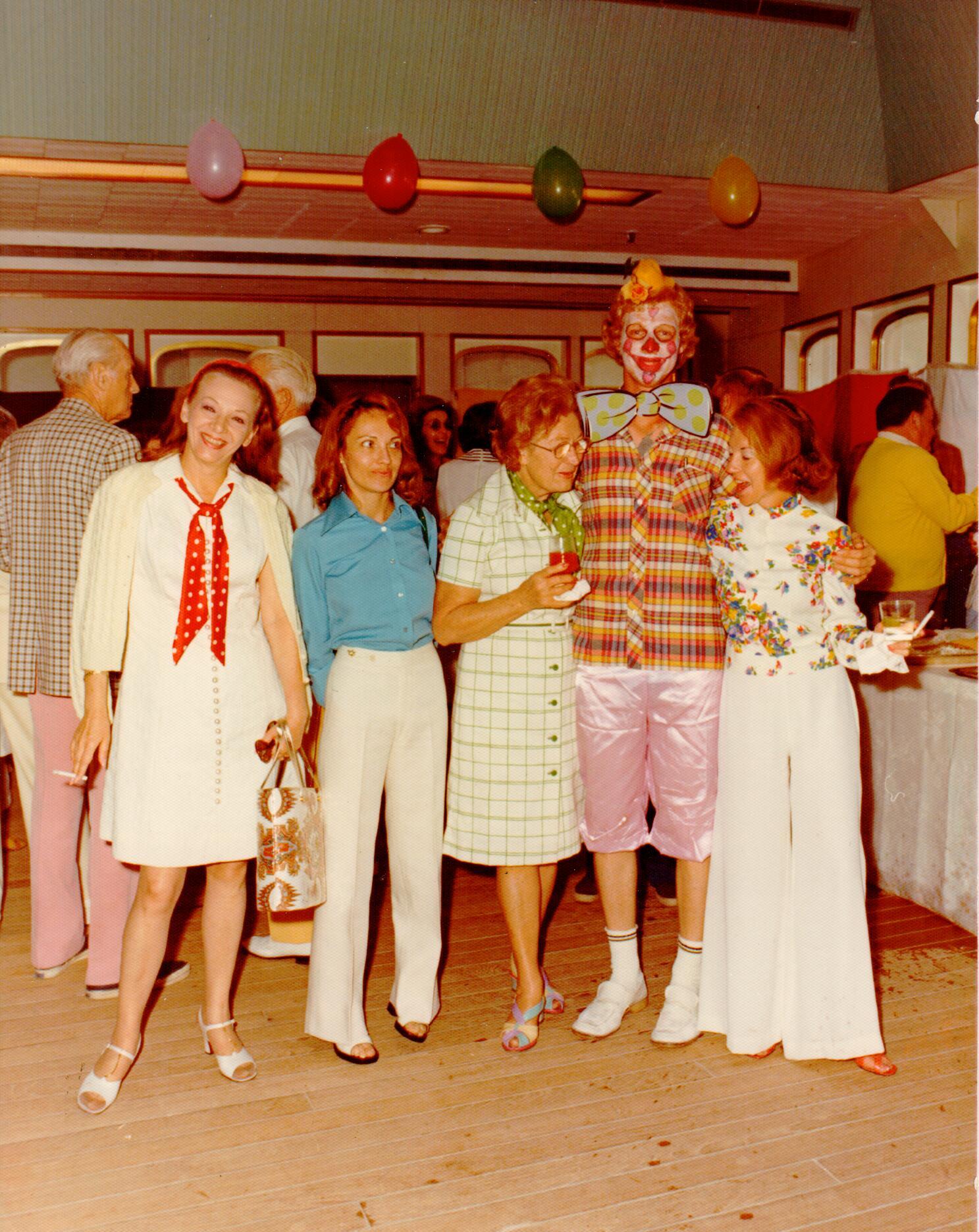 Johan disguised as a clown at a party in the passengers' sports room, here accompanied by Marlene Pekala and Heidi Broström and with his arms around a couple of passenger ladies. Photo: Johan Jarekull.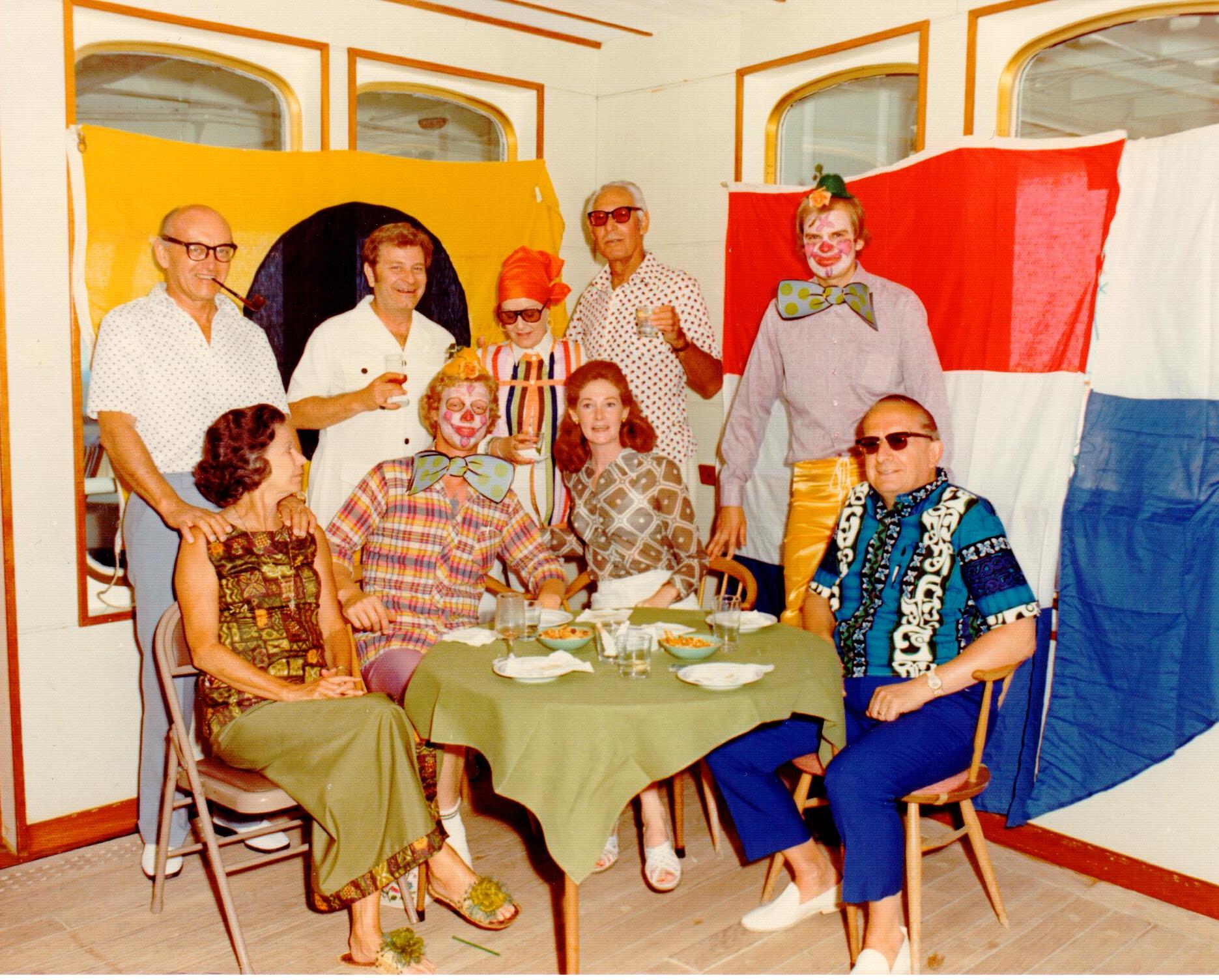 In another corner of the Sports room, same party, posing for a picture in the company of Dan Axel Broström, the Cruise manager Ronaldo Morton, and others.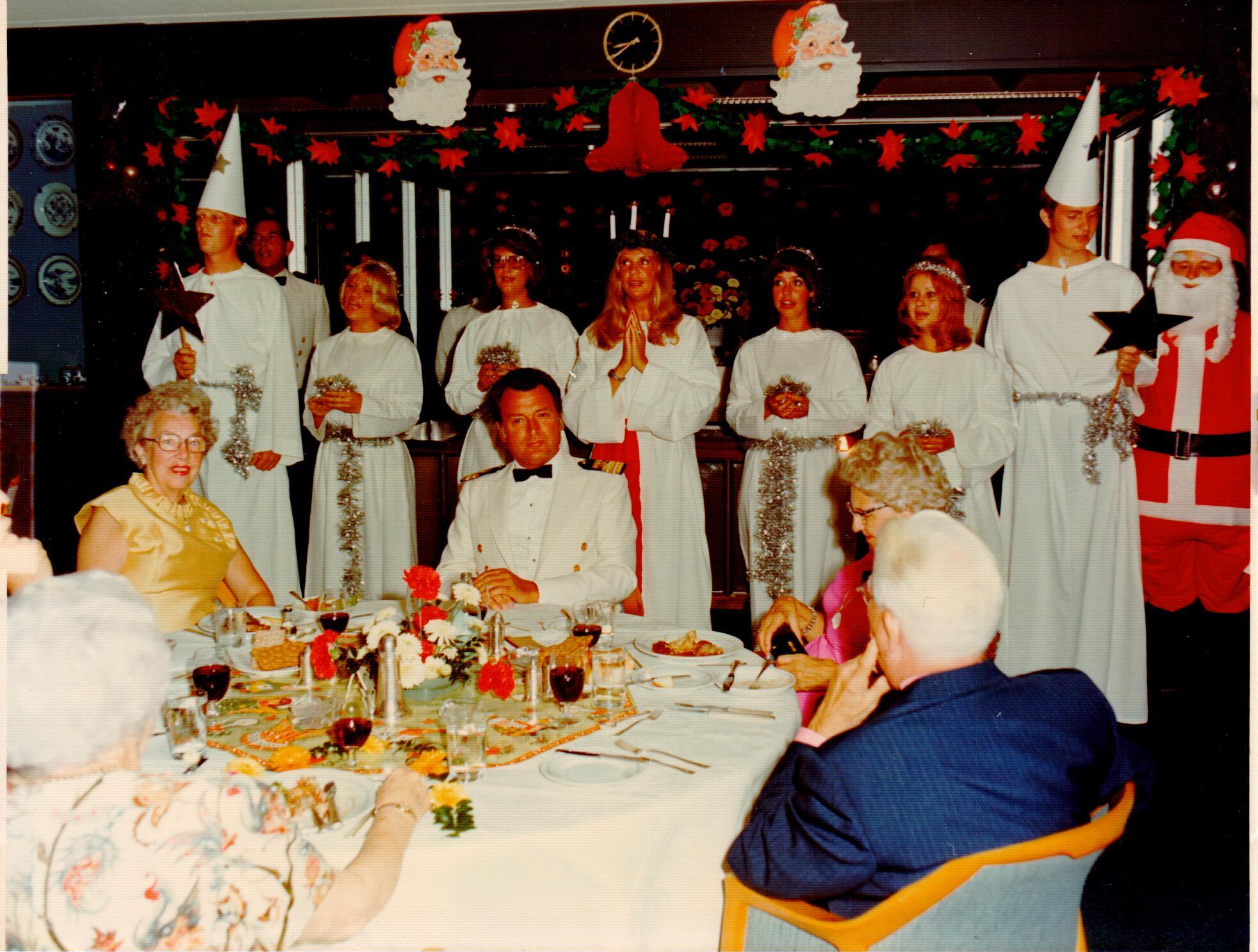 Saint Lucia celebration at Chief Purser Curt Dawe's table in the dining room.  The "star boy" to the left is Johan Jarekull and Tommy Stark is the one to the right. Photo: Johan Jarekull.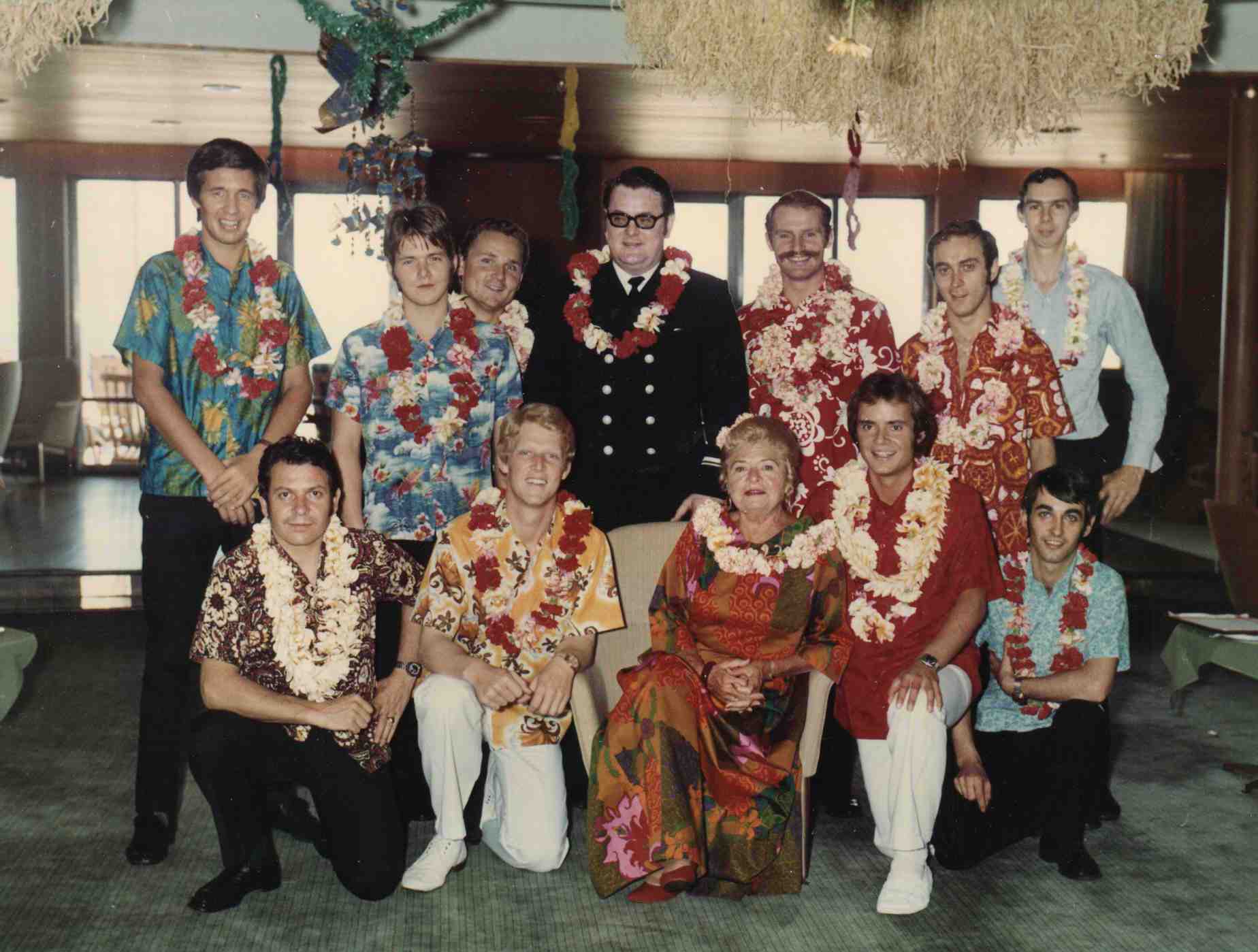 Hawaii style party 1973. Standing from the left, Kari Riutta, Lars Engelsson, unknown, Allan Persson, Herbert Baumann, Klas Öhman, Åke Sandahl. Kneeling from the left, unknown, Johan Jarekull, passenger lady. Unknown, Paul Steiner. Photo from Johan Jarekull's collection.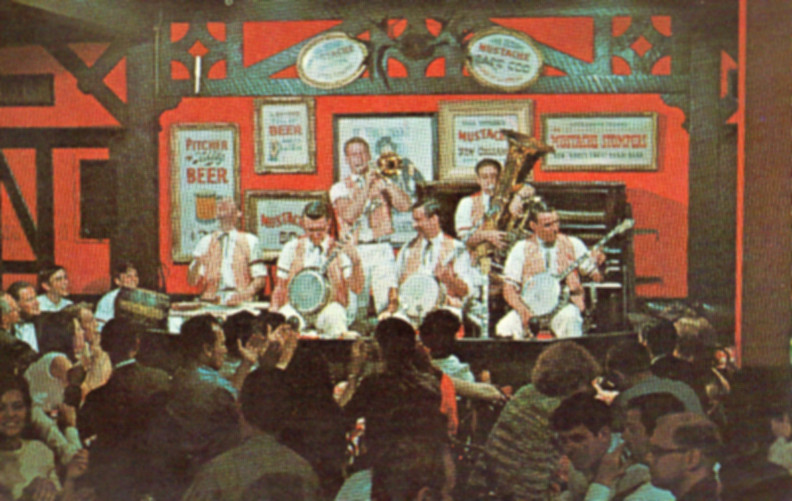 Your Father's Moustache in Greenwich Village, New York, was a popular banjo bar among crew members and officers of the SAL ships. Here's a detail from an old postcard contributed by Hasse Gustafsson.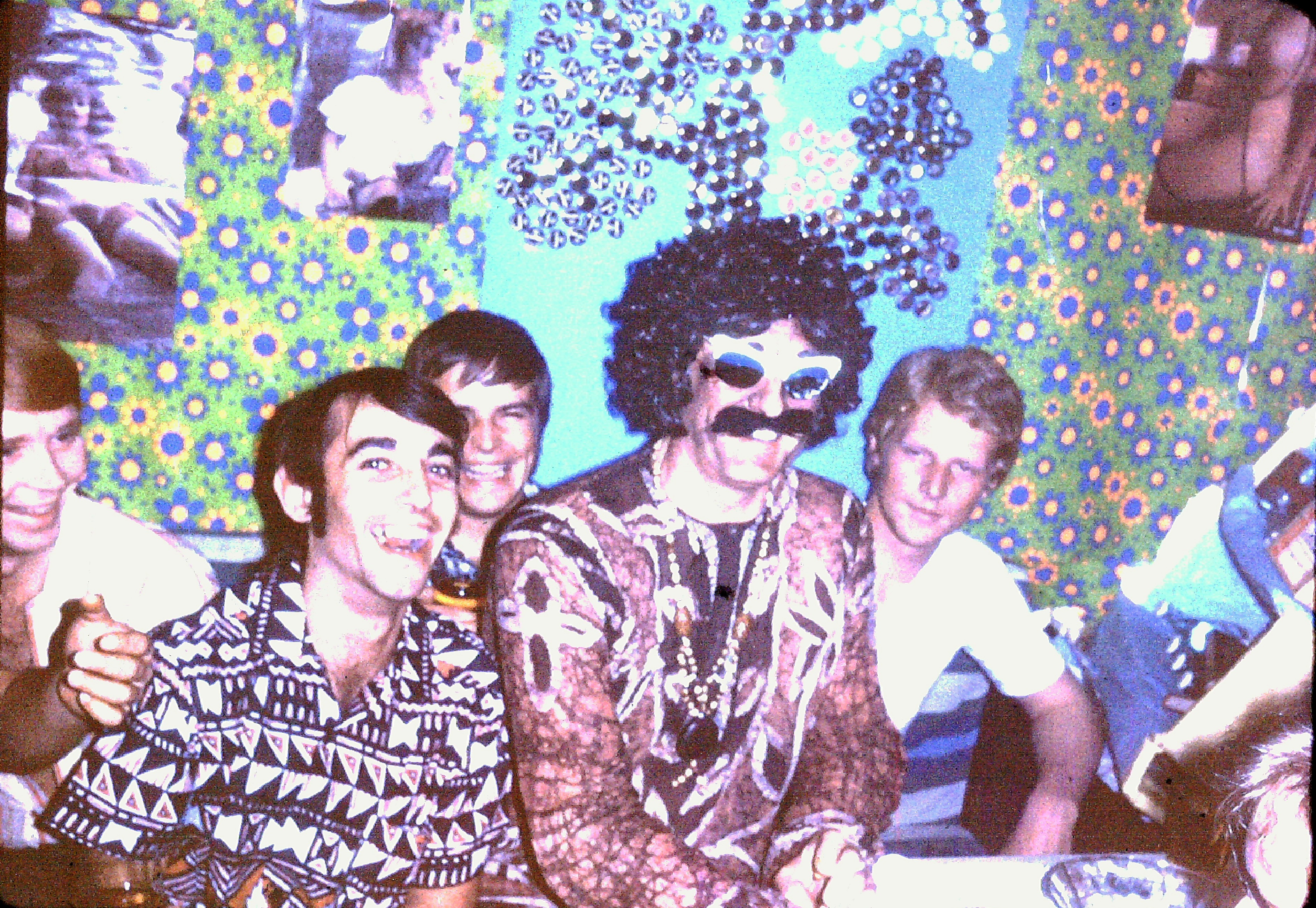 Improvisational "Psychedelic" party in someone's crew cabin 1973. From the left, Kjell Karlsson, Paul Steiner, Erkki Mikonnen, Gordon Myers, Johan Jarekull. Photo: courtesy of Bengan Pemar.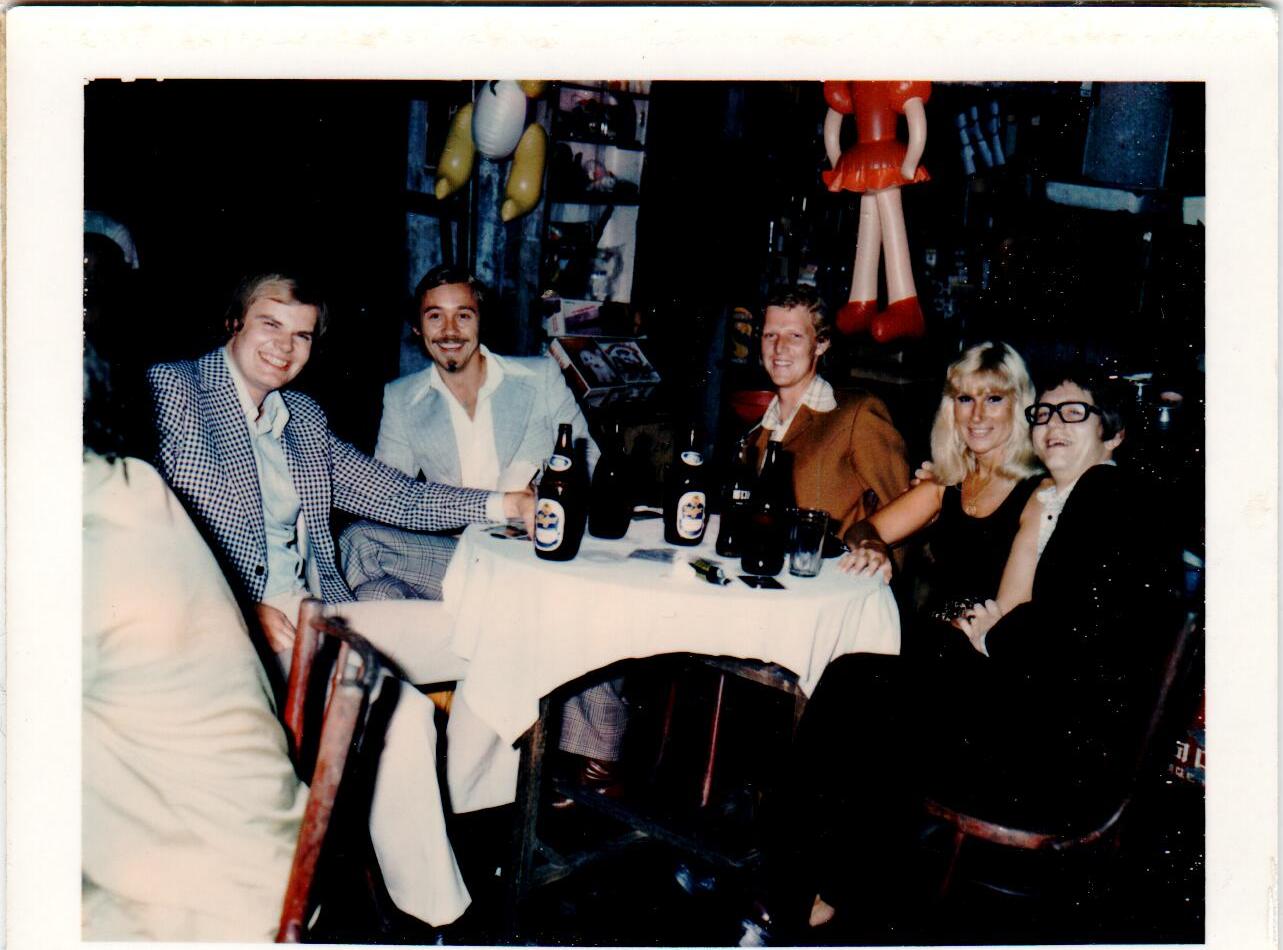 Singapore nightlife in legendary Boogey Street. From the left, unknown, Bengt Löfgren,
Johan Jarekull, Hannah Owen, Fredy Hansen. Photo: Johan Jarekull.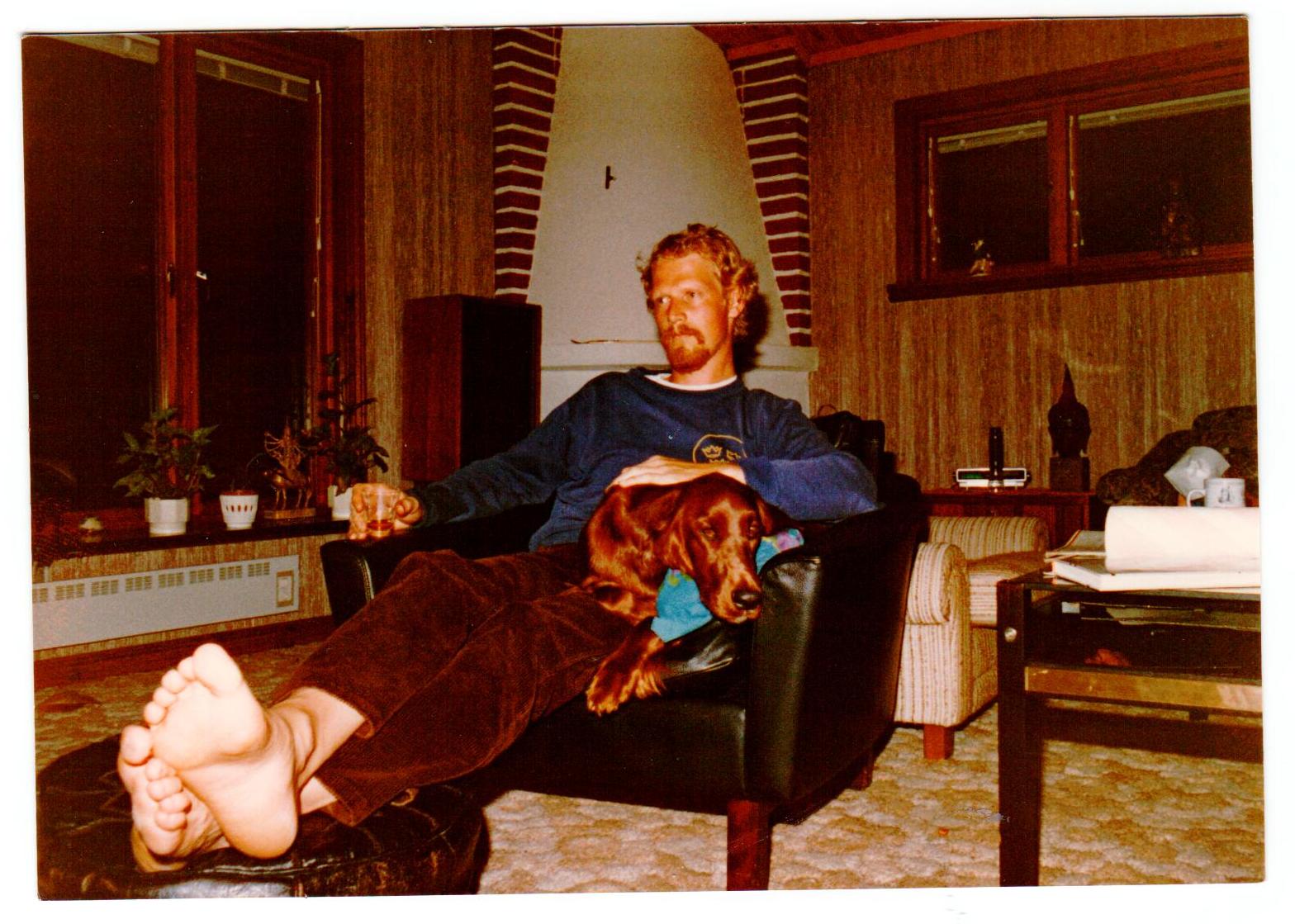 After signing off the Kungsholm in 1974 Johan relaxes in the company of a dog and drink, with innumerable memories from far-away places. Please note the SAL-sweatshirt. The dog belongs to Johan's shipmate Bengt Löfgren. Photo: John Jarekull