Karl-Gunnar Johansson
"Kalle Kli"

Bartender, MS Kungsholm 1963 — 75
Page 2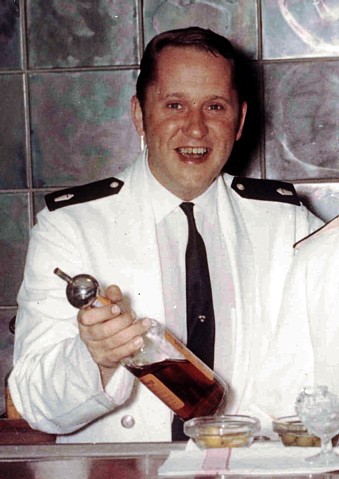 Karl-Gunnar Johansson, "Kalle Kli"
Many thanks to Hans "Hasse" Gustafsson and Tommy Stark
for compiling and translating Kalle's story.
Please help us to identify the persons in the photos below.
salship@yahoo.com
Please email us if you can identify persons whose names aren't noted below the pictures. If you recognize yourself or a relative, and in any way are offended by the picture being published, please send an email and the picture will be removed.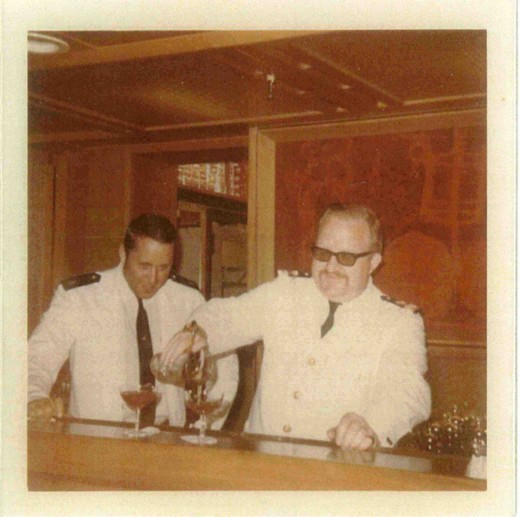 "Kalle Kli" Johansson is coaching "Moltas" in the art of making a Manhattan Cocktail.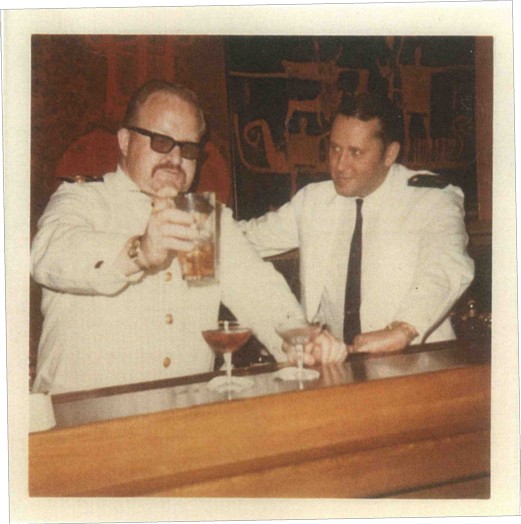 More Manhattan...?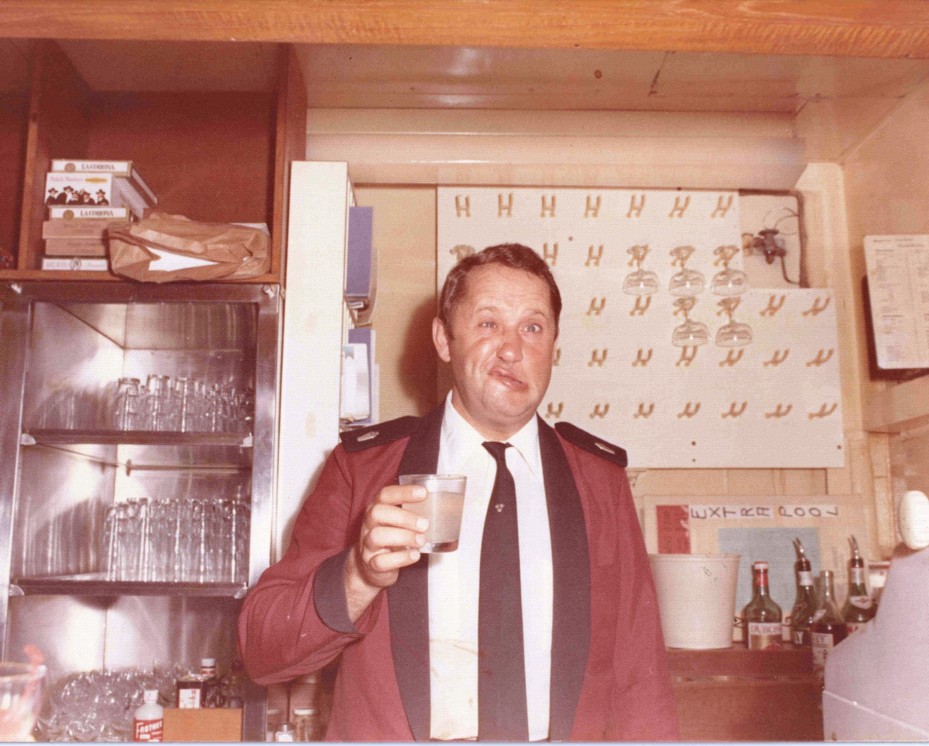 Kalle sampling his own medicine...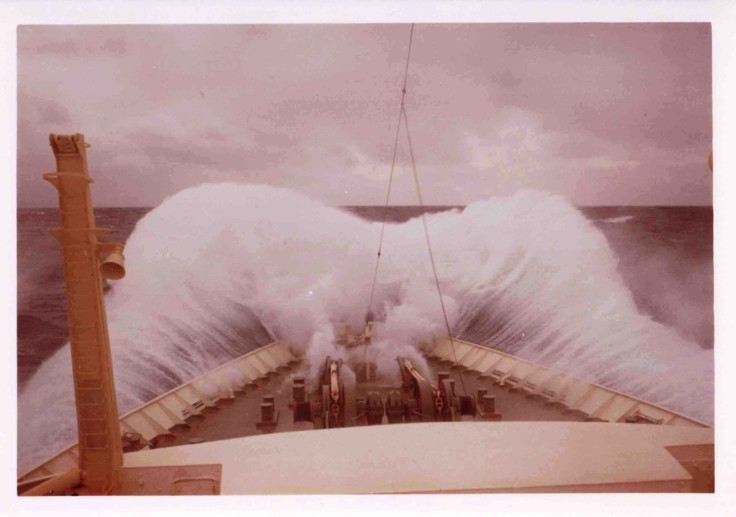 Rough day at sea.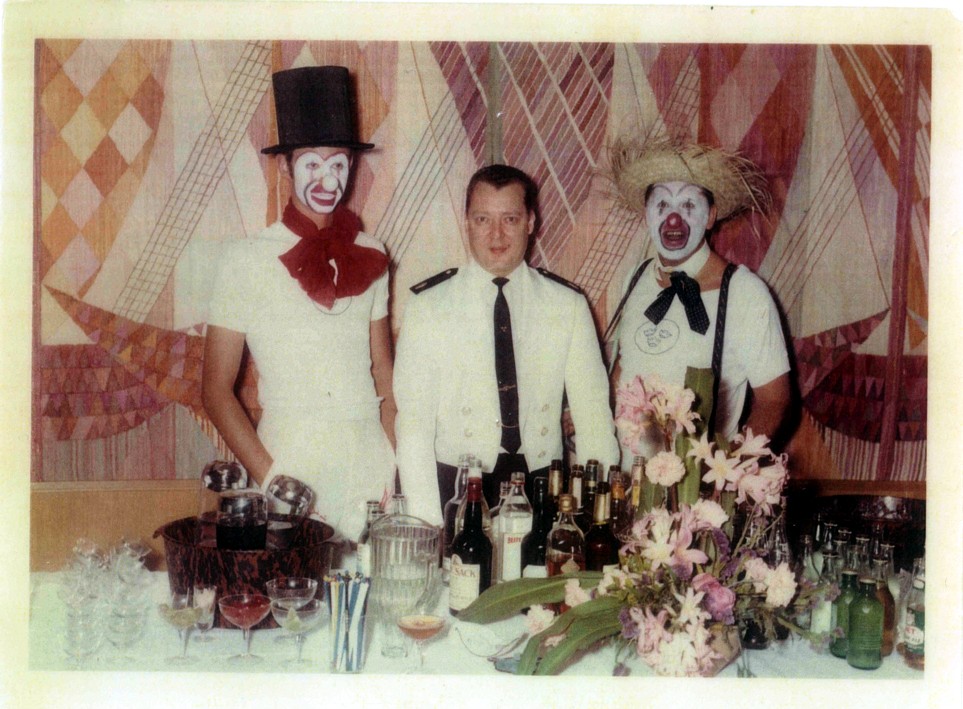 Cocktail party bar buffet in the Aft Smoking Room. Bartender Iwo Larsson in the centre
with the clown "Kalle Kli" in straw hat on his side. The clown in black high hat is unknown.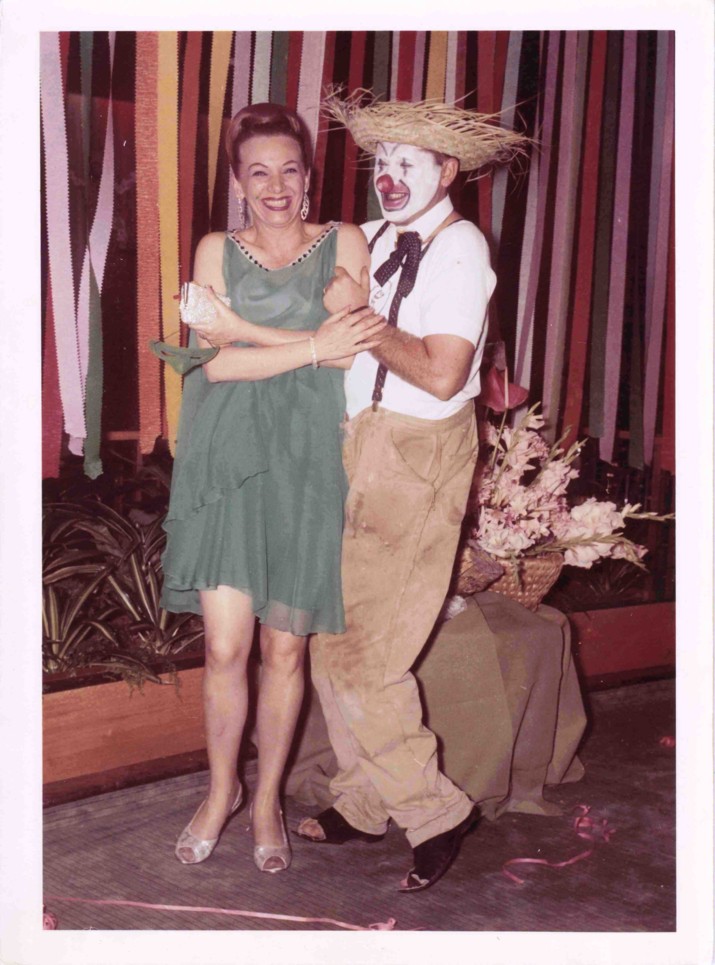 Kalle "Kli" Johansson and dance instructor Marlene Pekala.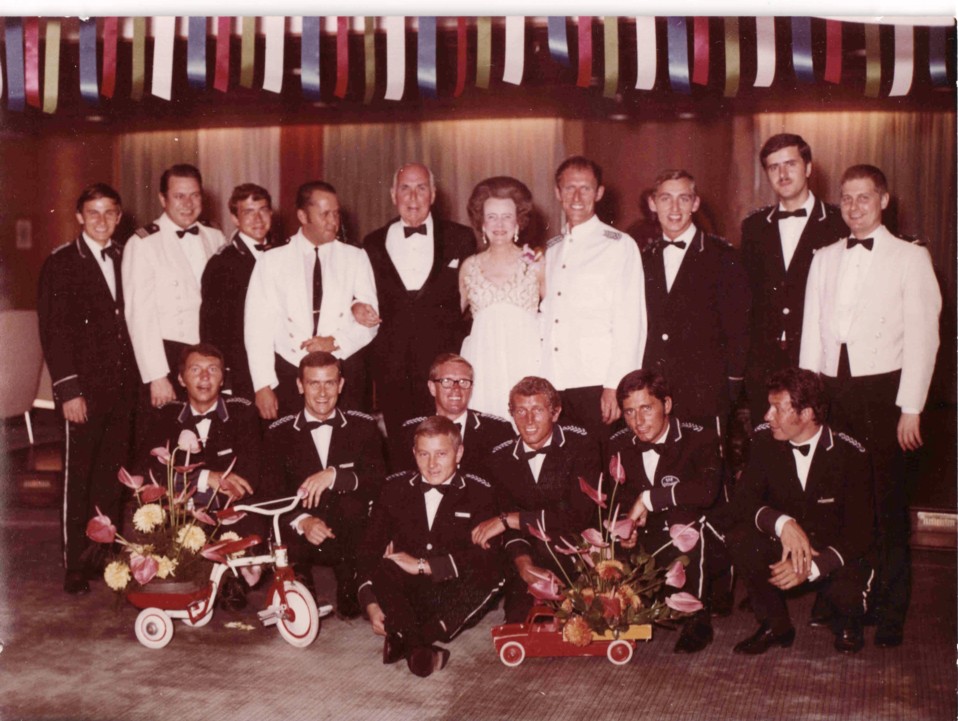 Group photo with a passenger couple. Standing: Second from left,
Chief Steward Erik Frostenius. Fourth from the left, Kalle " Kli" Johansson.  Sitting: Second from the left Leif Börjesson.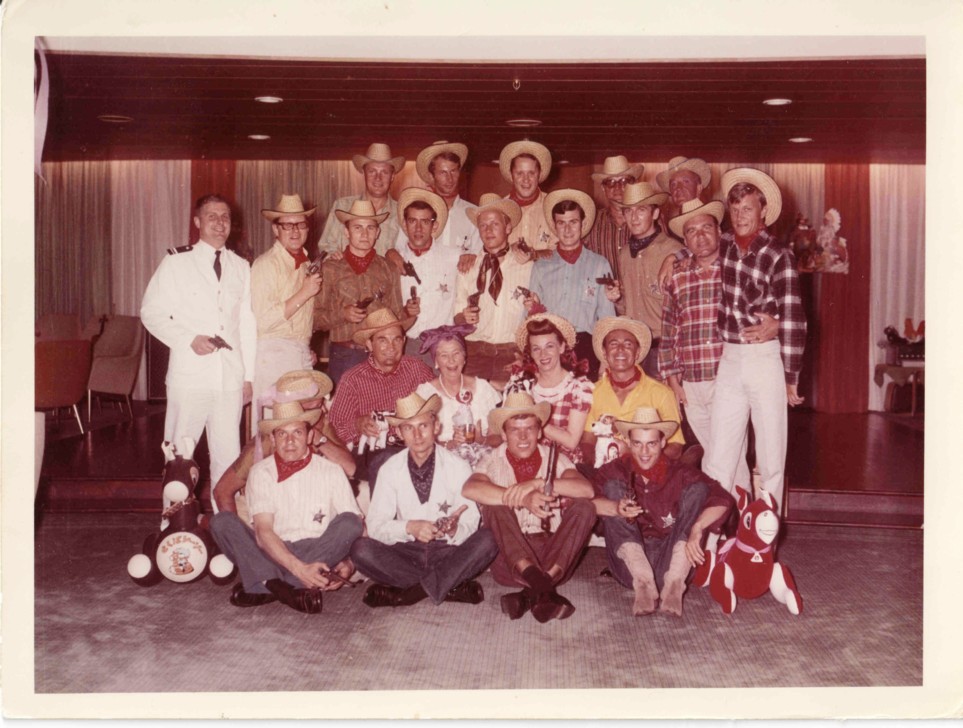 Cowboy style cocktail party in the Aft Smoking Room.
Second row standing with a pistol beside the Assistant chief steward, Peter Baumgardt.
Middle row sitting, from left, dance instructor Michael Pekala, passenger Mary B. Rockefeller, Marlene Pekala.
(In 1968 I received a $5 tip from Mrs Rockefeller for making signs for her Cowboy Party. Maybe this one?
Lars Hemingstam, webmaster )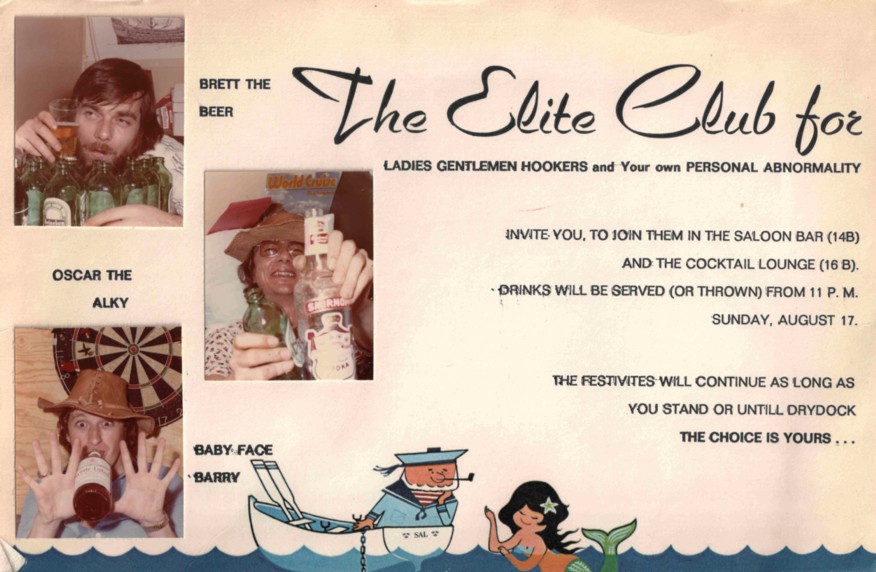 Invitation to a party in the crew quarters on B-deck.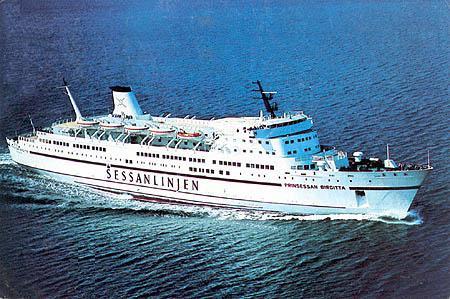 After the MS Kungsholm had been sold by its Swedish owners,
Karl-Gunnar "Kalle Kli", worked the remaining 24 years of his
professional career onboard the passenger ferry MS Prinsessan Birgitta,
operating between Gothenburg and Fredrikshavn in Denmark.
Official postcard from Sessanlinjen (Rederi AB Göteborg – Fredrikshavn).