SAL in Mariehamn, Åland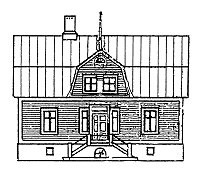 Jesper Bergvall is renovating a house in Mariehamn, Åland, Finland.
He has discovered several SAL documents hidden in the walls and floors of the old building.
The documents have been used as isolation material. The house was built by
Mr Axel Johnsson in 1929 (not the Axel Jonsson who was the CEO of SAL).
Axel Johnsson was the managing director of the telephone company
Allmänna Telefon Ab in Mariehamn, as well as an agent for SAL.
Åland itself, has a long history of shipping companies and international seafaring.
SAL Flyer Finland - New York from 1922
Passenger List from the Drottningholm, January 1923
Pages from "Port of New York and Ship News ", 1925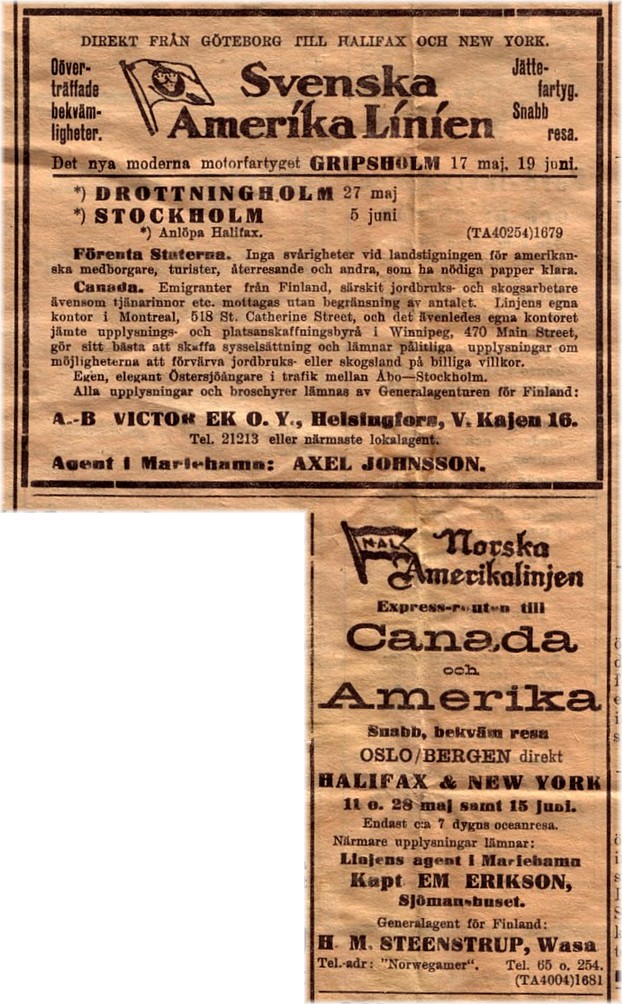 Annonser i Tidningen Åland, 30 maj 1926
Image contributed by Jesper Bergvall