Berit Jacobsson (Svensson), "Babs"

Beauty Parlor, MS Kungsholm 1971 — 75
Page 2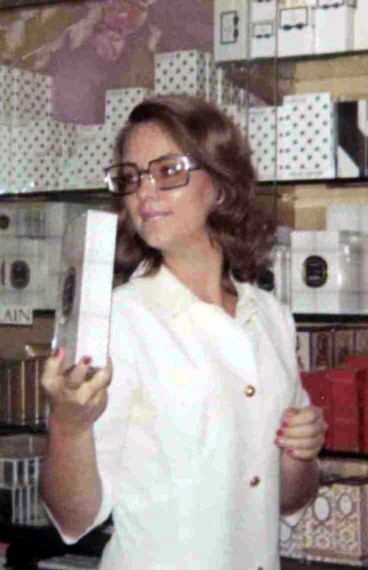 Berit Jacobsson (Svensson)
"Babs"
Many thanks to Hans "Hasse" Gustafsson and Tommy Stark
for compiling and translating Babs' story.
Please help us to identify the persons in the photos below.
salship@yahoo.com
Please email us if you can identify persons whose names aren't noted below the pictures. If you recognize yourself or a relative, and in any way are offended by the picture being published, please send an email and the picture will be removed.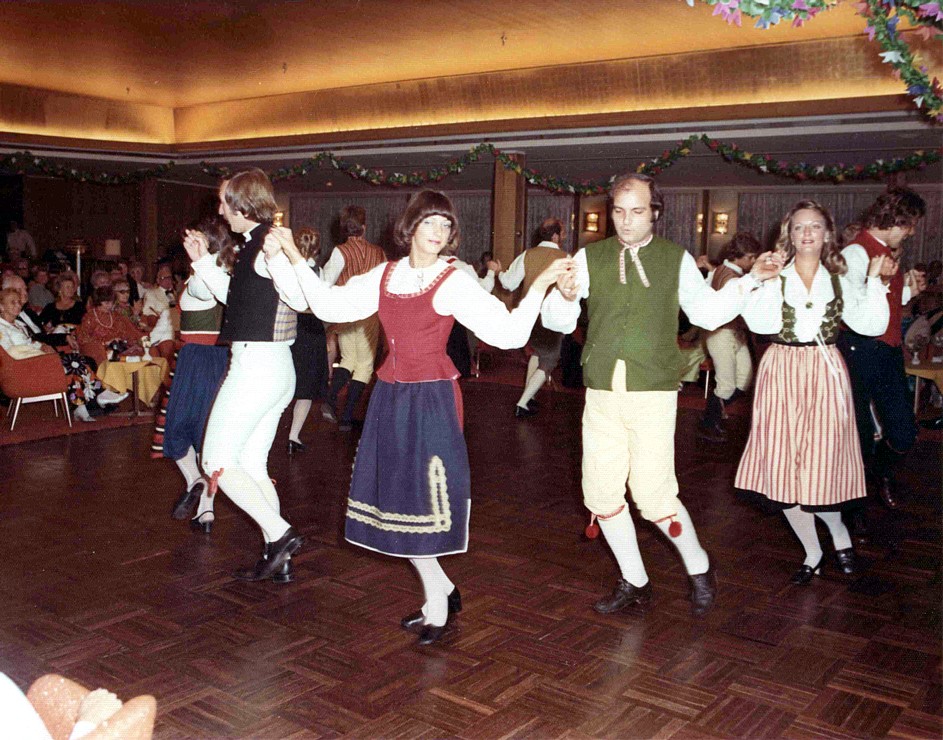 Swedish folk dance in the Main Lounge 1973. From the left: Lasse, Ingrid, Roberto and Babs.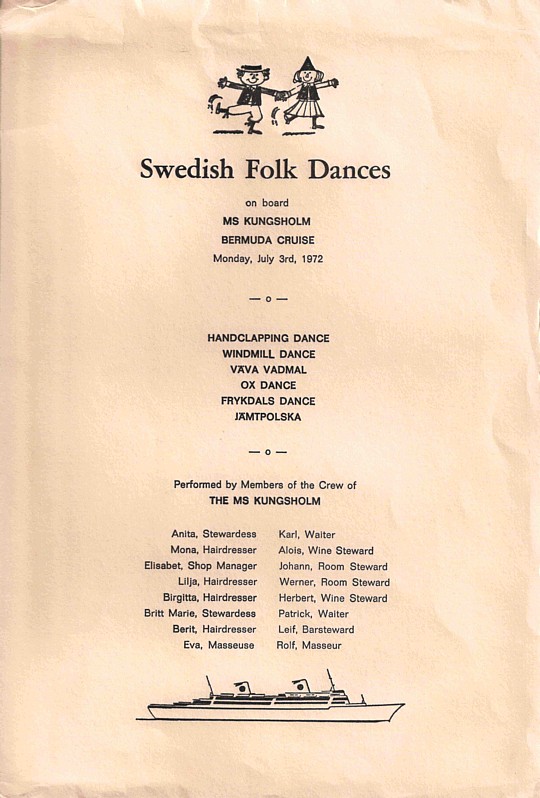 Program leaflet for the Swedish folk dance performance during the Bermuda cruise 1972.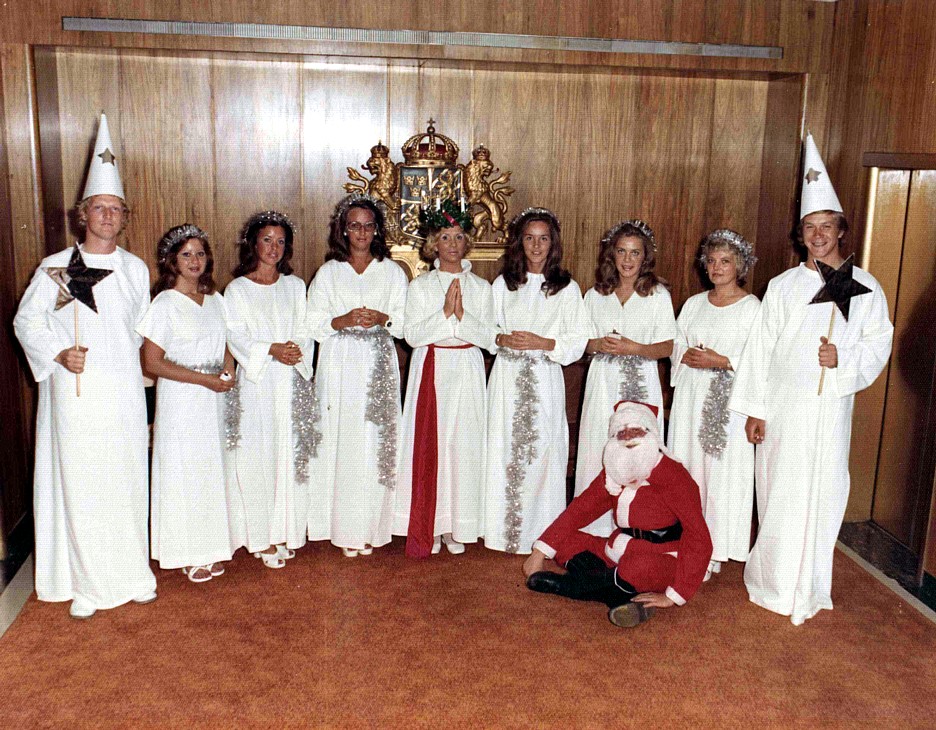 Swedish St. Lucia celebration for the passengers every 13th of December.
Crew members in the procession, from the left: Johan Jarekull, Doris Lindström, Mona Hamberg,
Berit "Babs" Svensson, Ninni Lund, unknown, Inger, Seja, unknown, and Santa Claus unknown.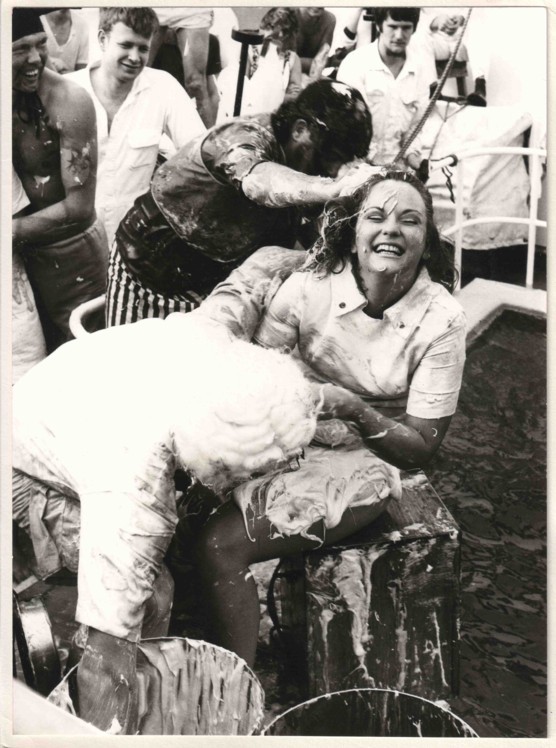 The beautician gets a treatment herself for exchange! Here, Babs gets a ceremonial
treatment in honor of King Neptune when crossing the equator in November 1971.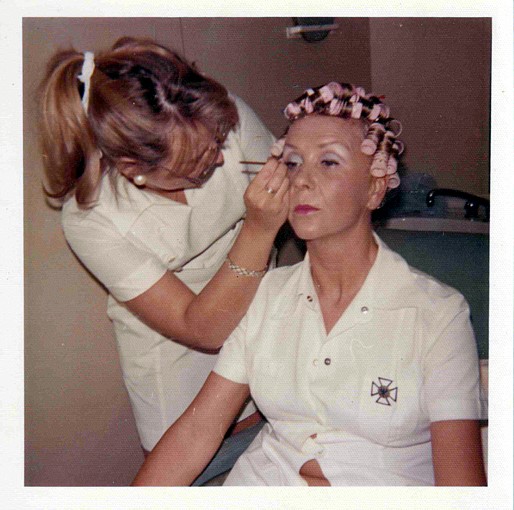 The ship's nurse Ninni Lund is getting help from Babs with a professional
make-up for the traditional Swedish St. Lucia celebration on December 13.