These pictures have been contributed by Hans "Hasse" Gustafsson,
who started as a potato peeler in 1971 and advanced to
deck waiter and bar steward in 1973/75.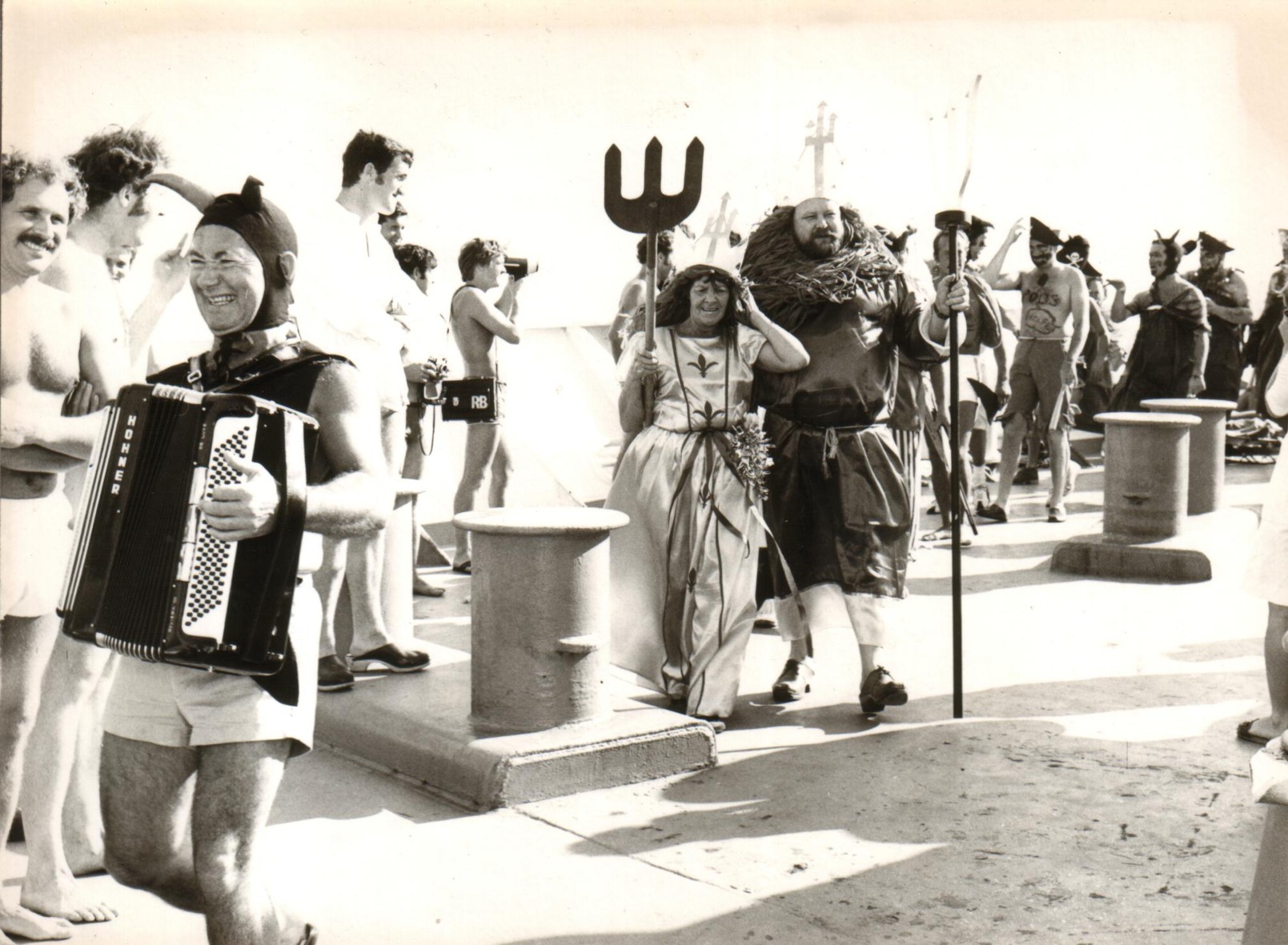 King Neptune and his queen enter the stage in company of the ship's accordionist and members of the dreaded Neptune's police squad.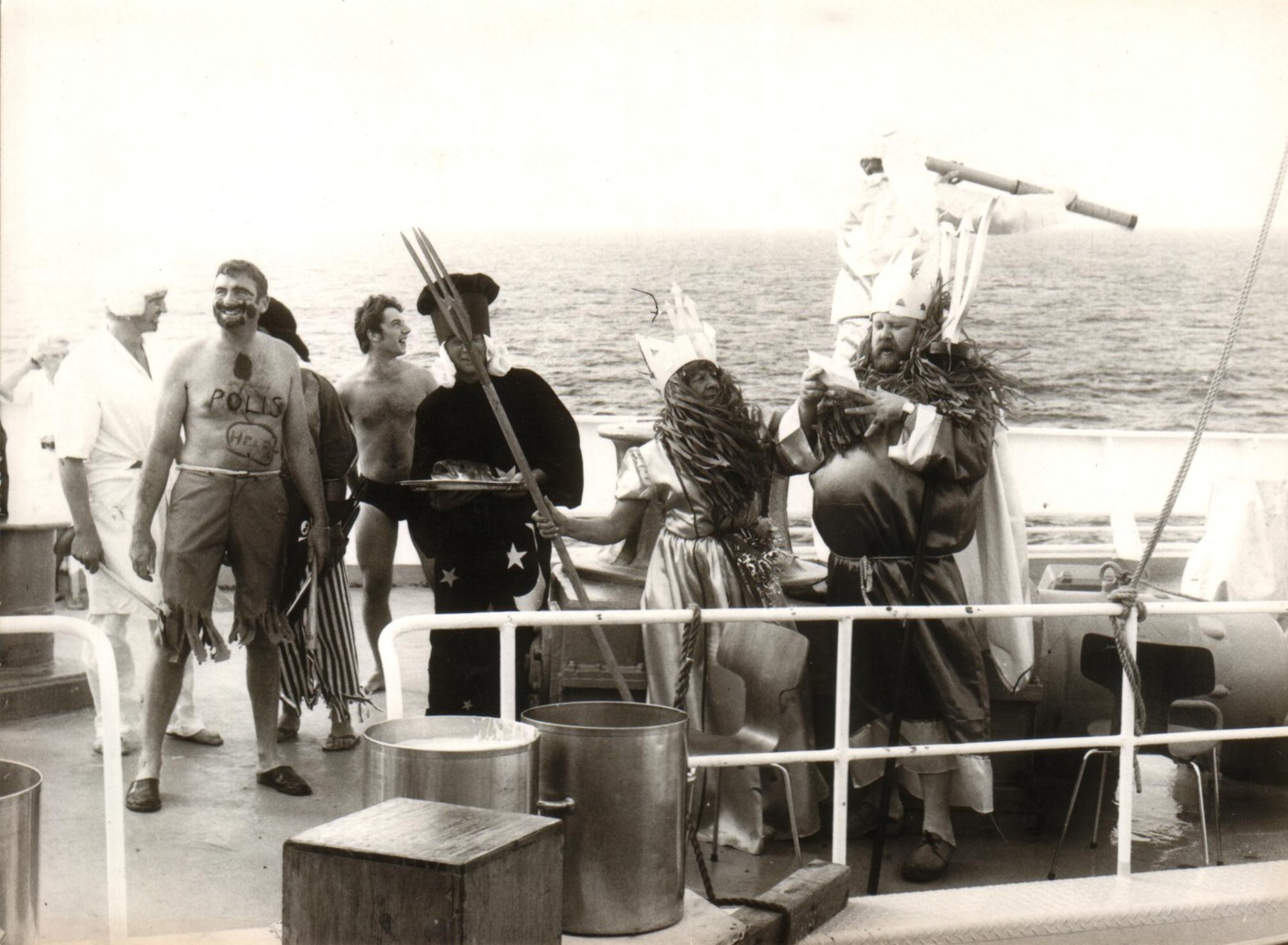 King Neptune reads his Declaration of the Seas aloud before officiating the ceremony. Behind the trident, held by a man in a black star spangled gown, is a tray with a rotting fish head that has a central part in the traditional equator ceremony. And to the left, assistant chief steward Willie Gebel is disguised as head of Neptune's police squad.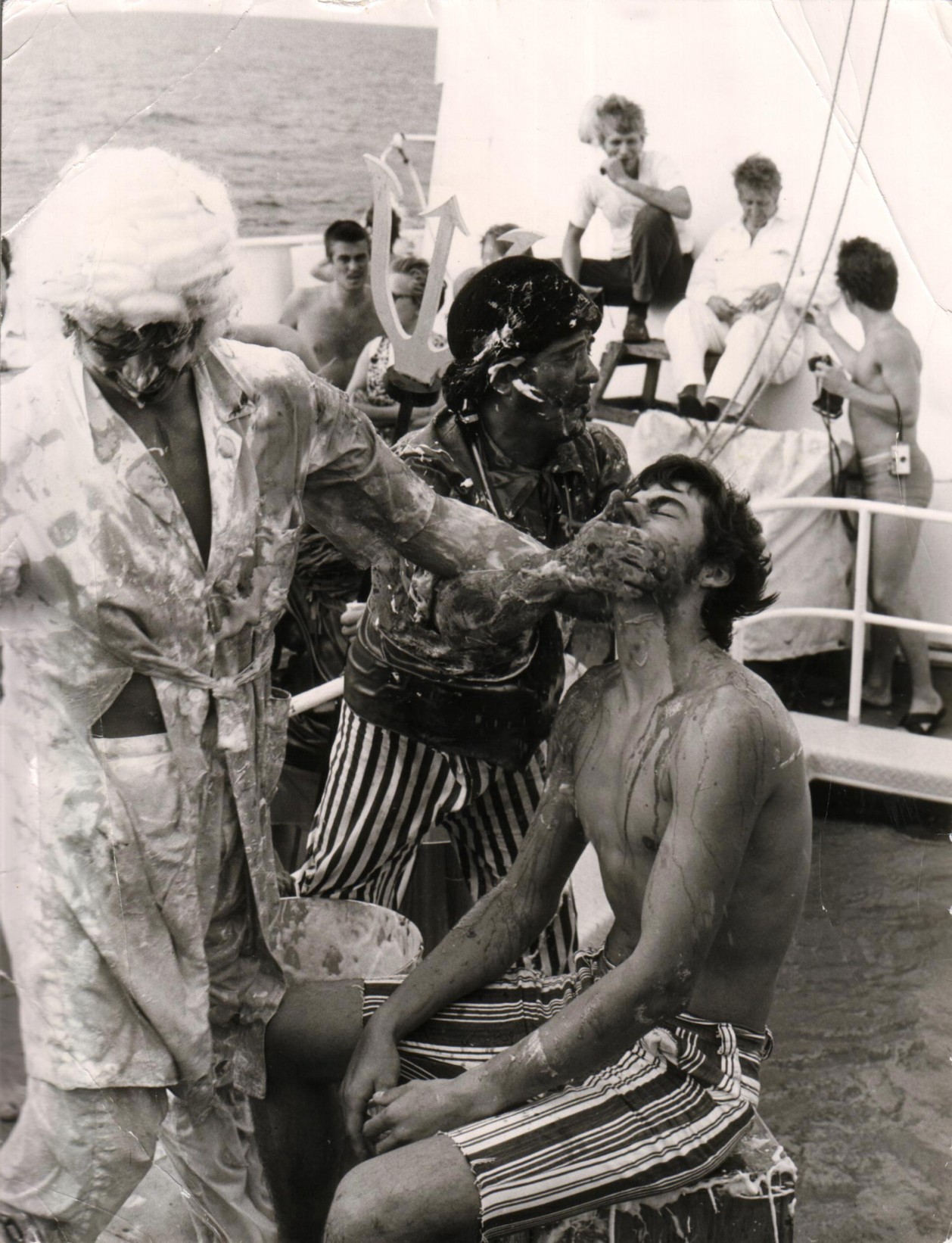 Friday 19 November 1971, Hasse is baptized in accordance with the ancient naval tradition.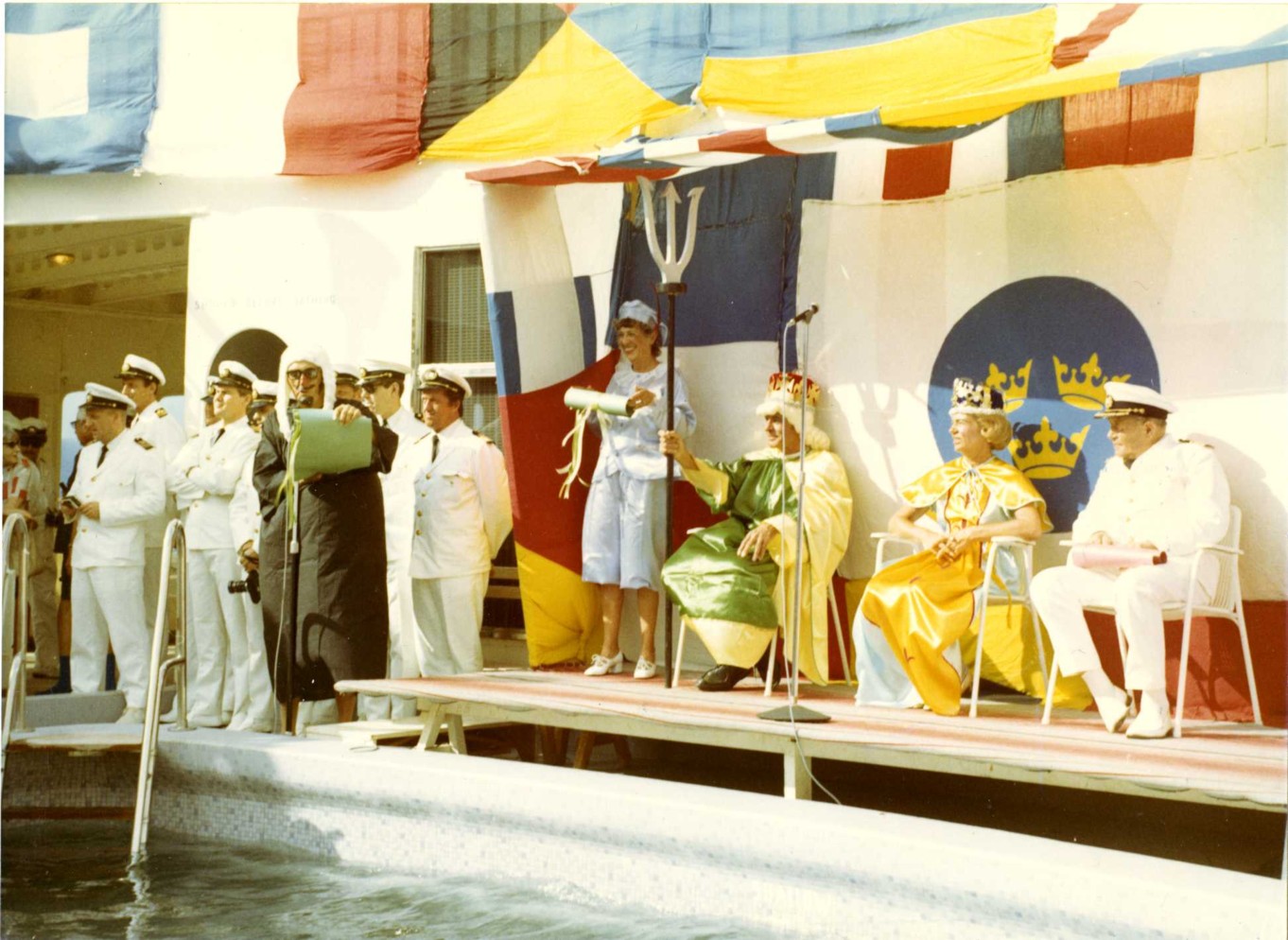 In the passengers' section of the ship the equator ceremony is more colourful and also more civilized. Here the participation is voluntary...(!) The passengers themselves act as King Neptune and officiators. The year is 1971. Commander Per Sjölin sits to the far right in the picture. Among the officers to the left we see First Engineer Gösta Gårdström and Chief Purser Ingvar Torstensson.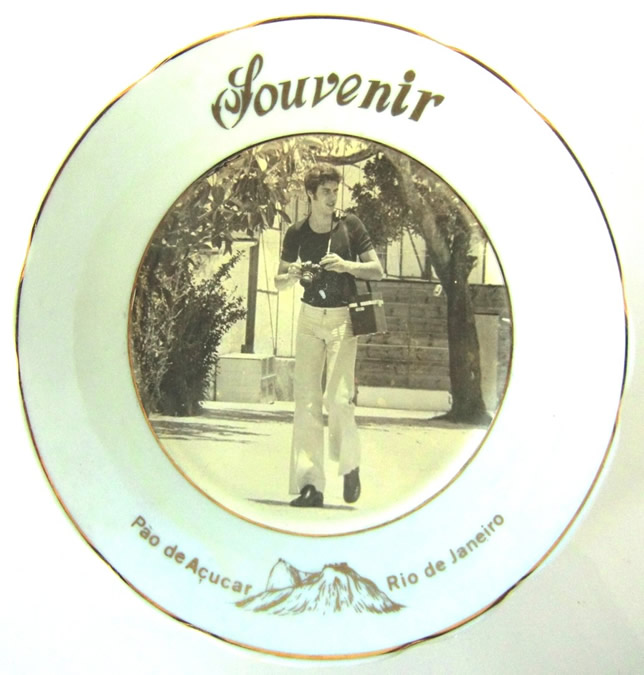 Arriving in Rio de Janeiro for the second time, in November 1972, Hasse and Tommy Stark visit the characteristic landmark "Sugar loaf" - on Tommy's 20th birthday! They are photographed by a hidden cameraman before boarding the cable car to reach the peak. On their way down Hasse bought this souvenir plate with his picture on it.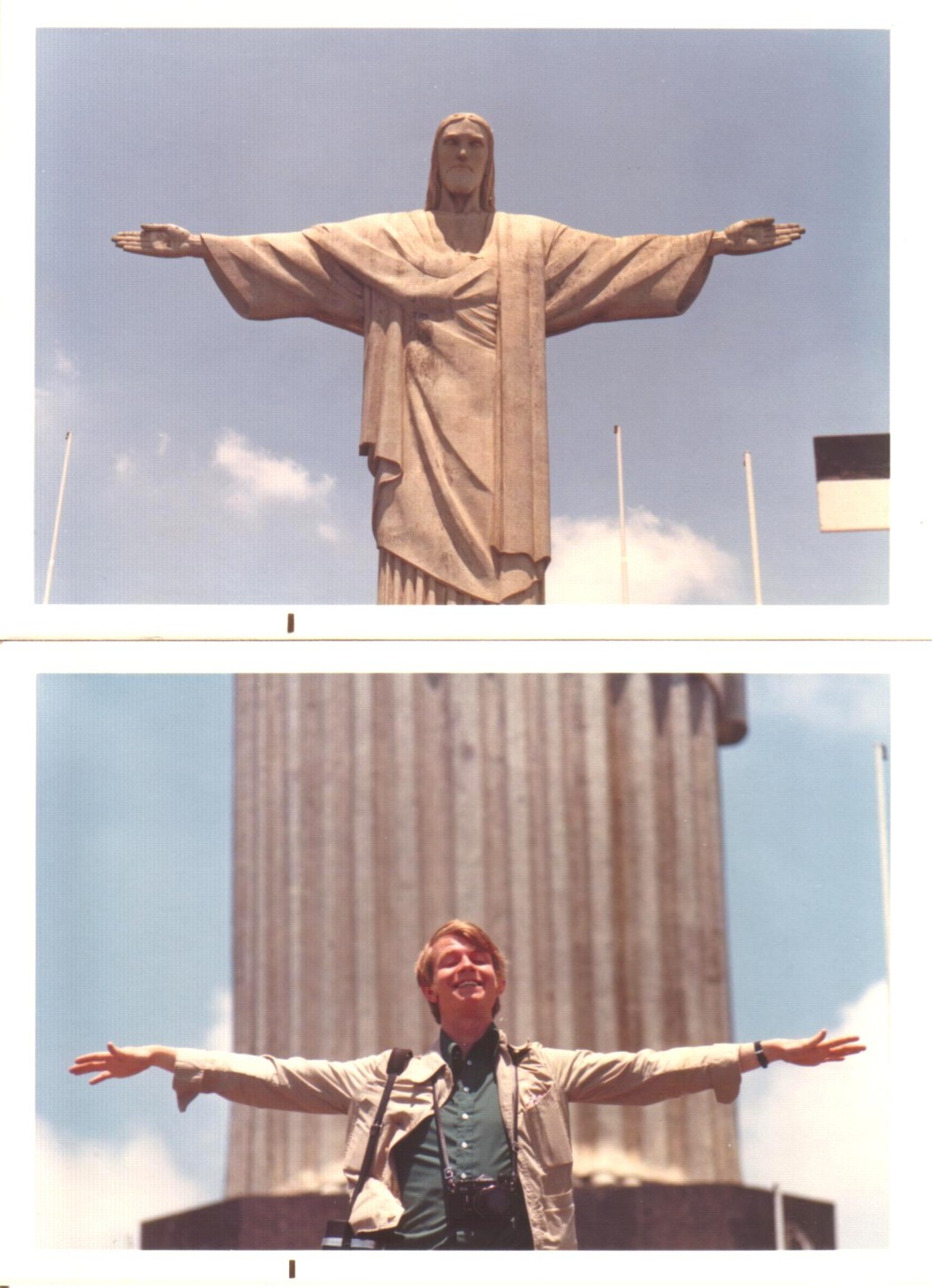 Hasse's co-worker Tommy Stark gets a divine inspiration at the foot of another famous landmark in Rio – the Christ statue atop the Corcovado mountain. The statue was by Swedes nicknamed "Limhamnsjesus" after the Swedish contractor company that built it (Skånska Cementgjuteriet).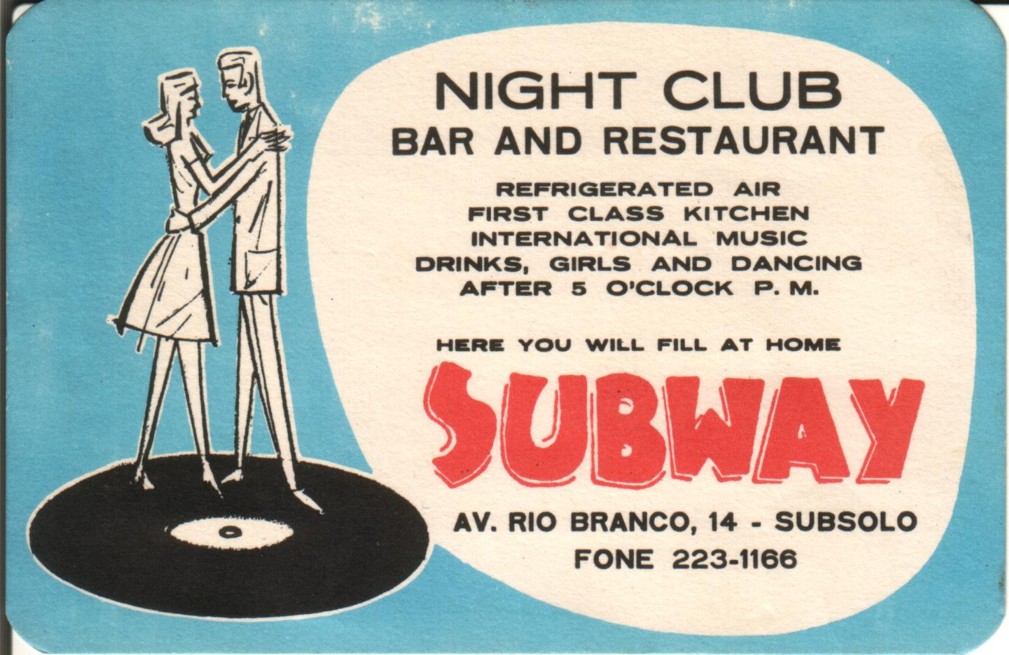 Night life was vibrant in Rio, with samba music, dancing and much more. Here's a printed bait from one of the night clubs in 1972, only a couple of blocks from the ship's terminal at Praça Mauá.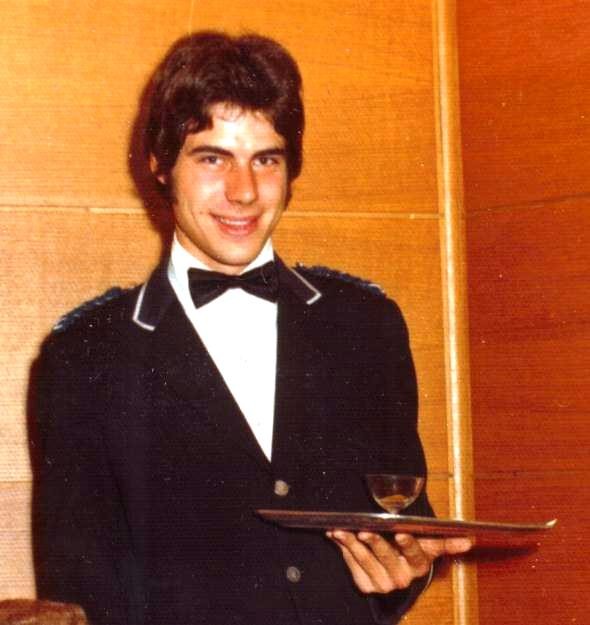 Hasse as a young deck waiter in 1973 with his silver drink tray and a cocktail glass. Detail from a larger photo.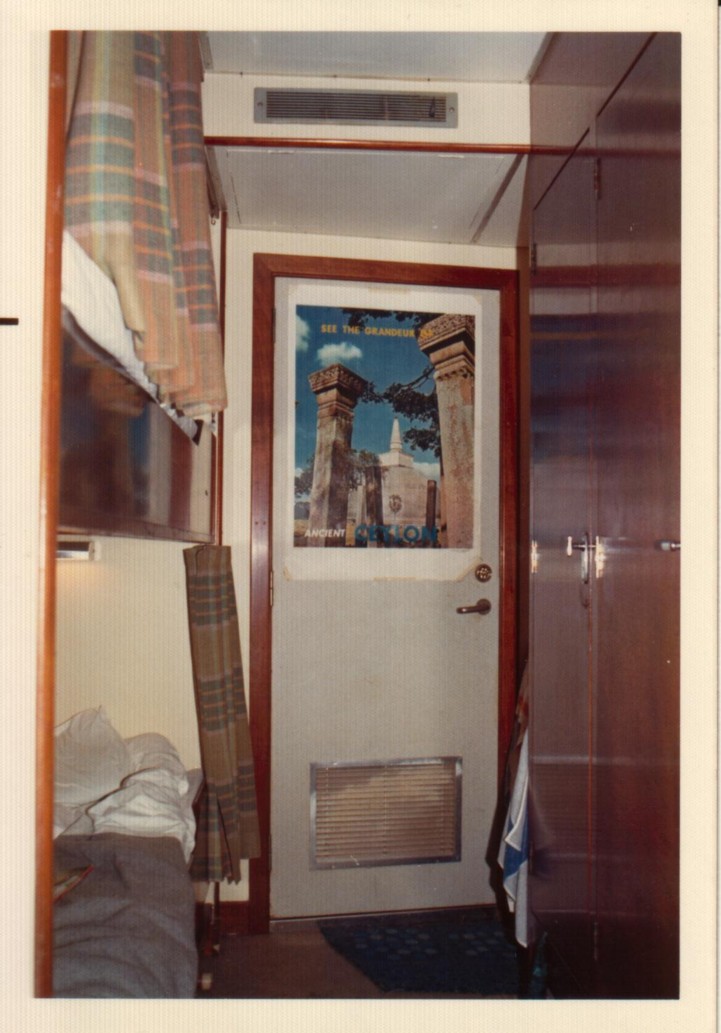 A deck waiter's cabin on B-deck from the inside. To the left there are the standard two berths and to the right of the door, where the SAL towel is hanging, there is a recess in the wall with a wash basin and a small mirror cabinet. This cabin Hasse shared with Åke Sandahl.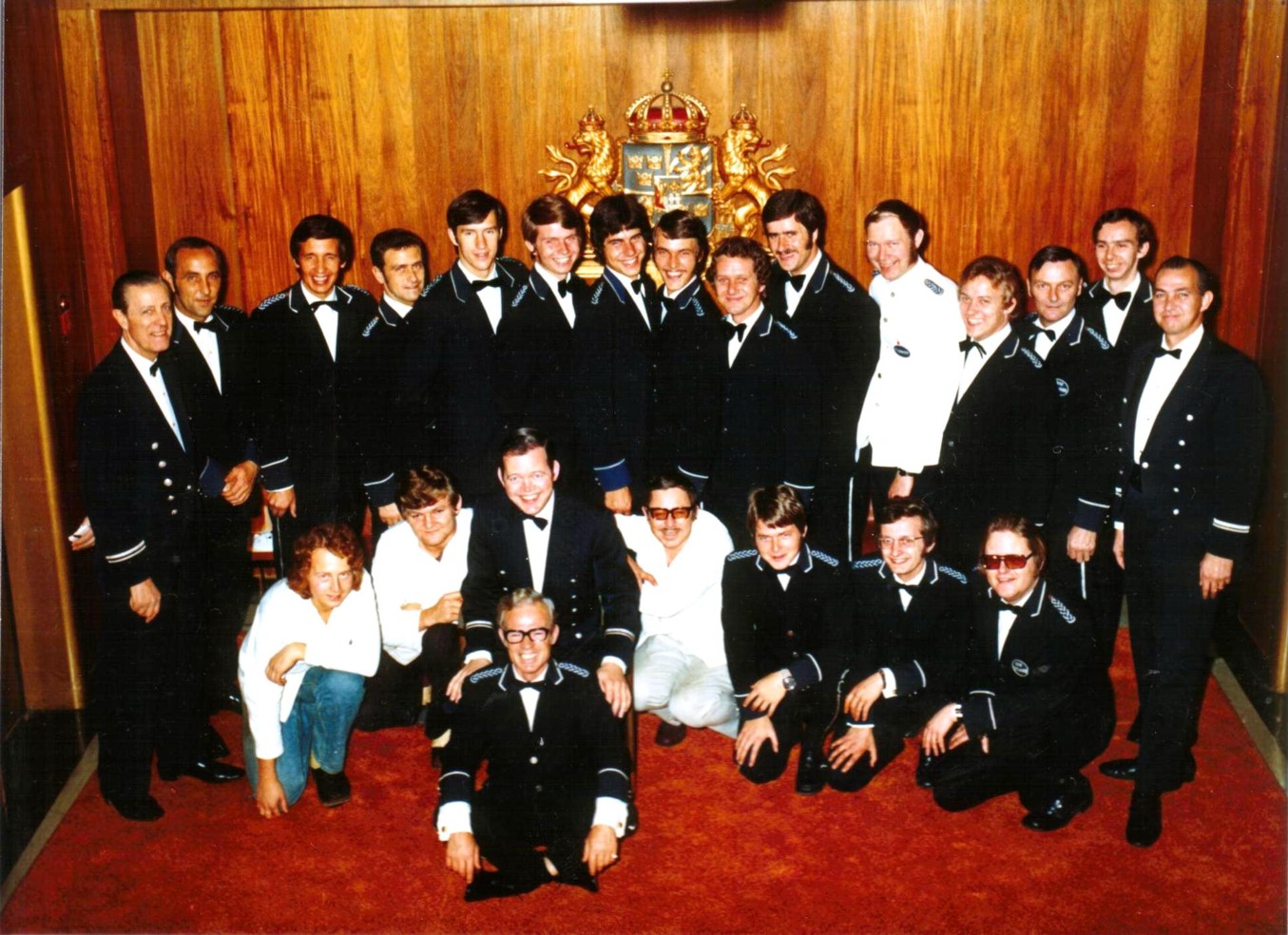 The Verandah deck crew in 1972, gathered in the passengers' elevator foyer. Standing from the left: Arthur Lindell, unknown Swede, Kari Riutta, Leif Börjesson, Anders Green, Tommy Stark, Hasse Gustafsson, Christer Werner, Tom Voss, Heinrich, Swedish florist Göran Olsson, Esa Karhu, Bennie Meier, Âke Sandahl, Kurt Nykvist. Kneeling from the left: "Fredag" , "Âttakanten" , Rolf Mayer, Bengt 'Sidney' Ohlsson, Lars Englesson, unknown German, Peter Baumgardt. Sitting in front: Owen from Ireland (or Scotland?).