These pictures have been contributed by Hans "Hasse" Gustafsson,
who started as a potato peeler in 1971 and advanced to
deck waiter and bar steward in 1973/75.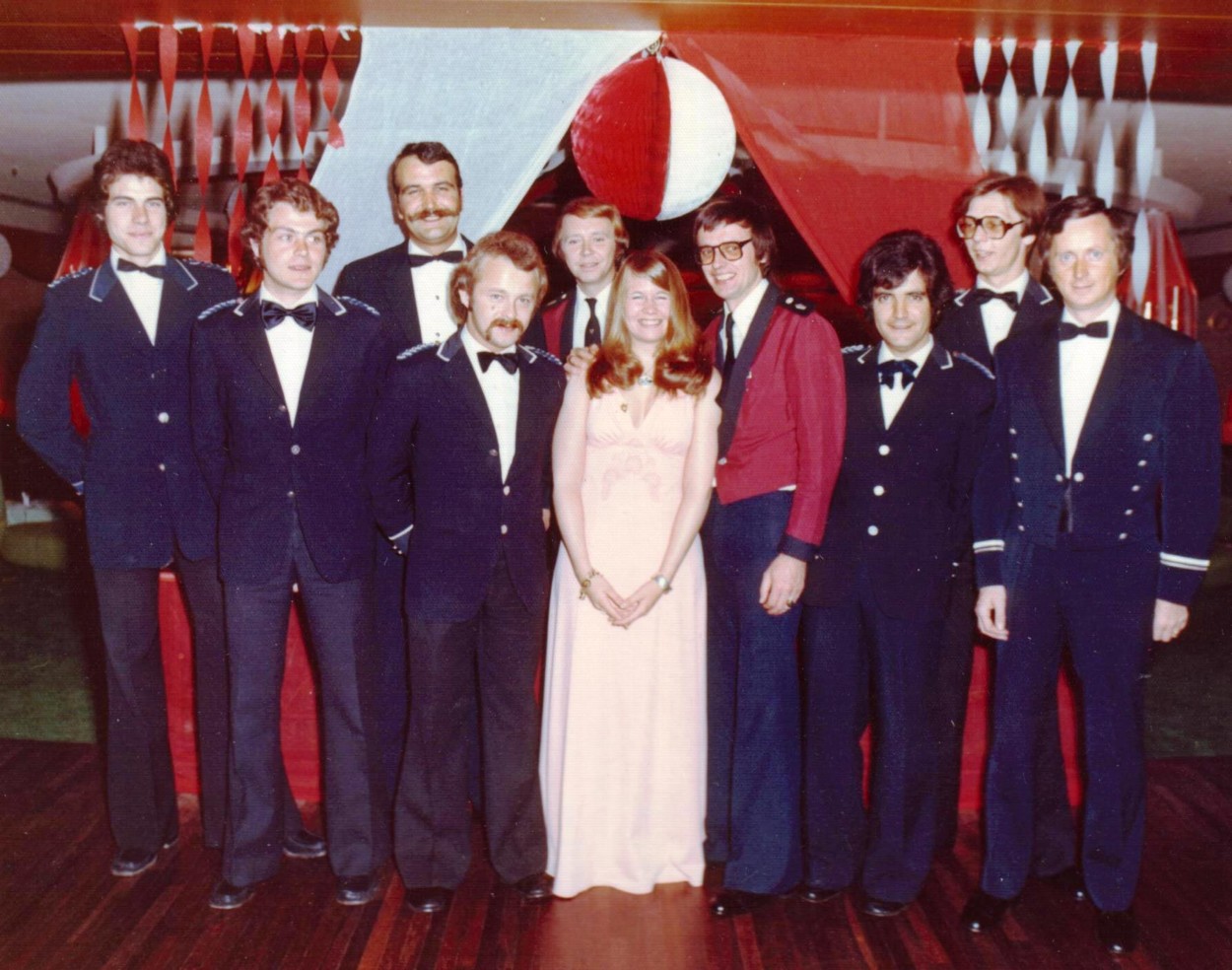 Another farewell party in 1975 was given by one of the youngest party hostesses ever aboard the Kungsholm, here surrounded by some of her favourite service staff crew members. From the left: Hasse Gustafsson, Hasse 'Skohandlaren' Andersson, Willy Gebel, Austrian deck waiter, Bartenders Kjell Karlsson and Alfred Koegler, Rafael Morata, Tommy Andreasson, Richard Glatz.
The young girl in this photo is Barbara Burall Case of Tolland, MA. She made eight cruises on SAL ships with her mother, Mrs. Stephen Burrall or Frederica Burall. Barbara and her mother hosted this party on the Kungsholm. Barbara's mother participated on many more cruises, starting when she was 14 or 15 years old, and continuing until the Kungsholm was sold to P&O.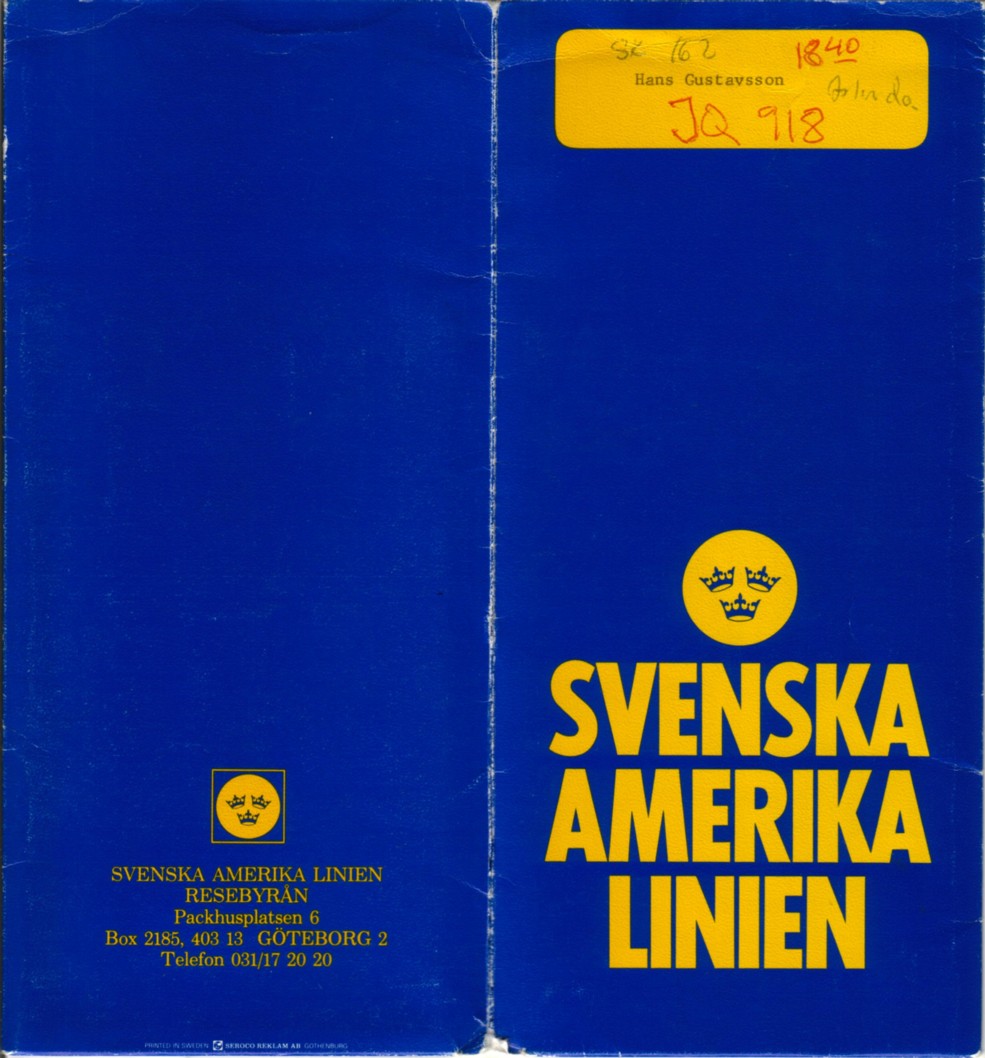 When signing off in Amsterdam in the beginning of August 1975, towards the end of Kungsholm's final North Cape Cruise, SAL's own travel agency in Gothenburg supplied Hasse the home travel air tickets in this SAL-design folder.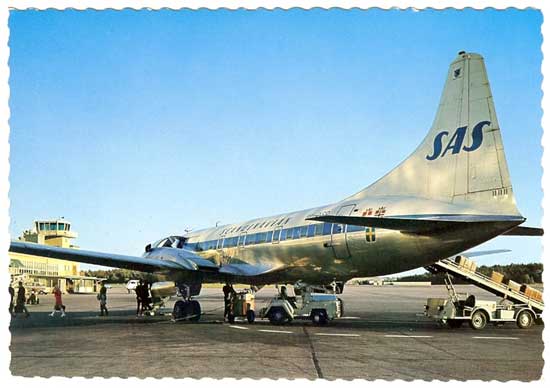 Hasses repatriation flight from Amsterdam was made in appropriate style with the SAS Flying Vikings in a Metropolitan propeller aircraft ceasing to operate later that year just like the Kungsholm. Photo: Aviation postcard from Leif Gustafssons online collection. Photographer: Giovanni Trimboli.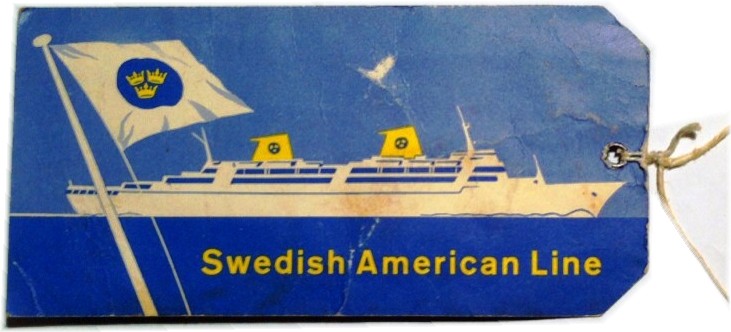 Hasses homebound luggage was suitably tagged, of course!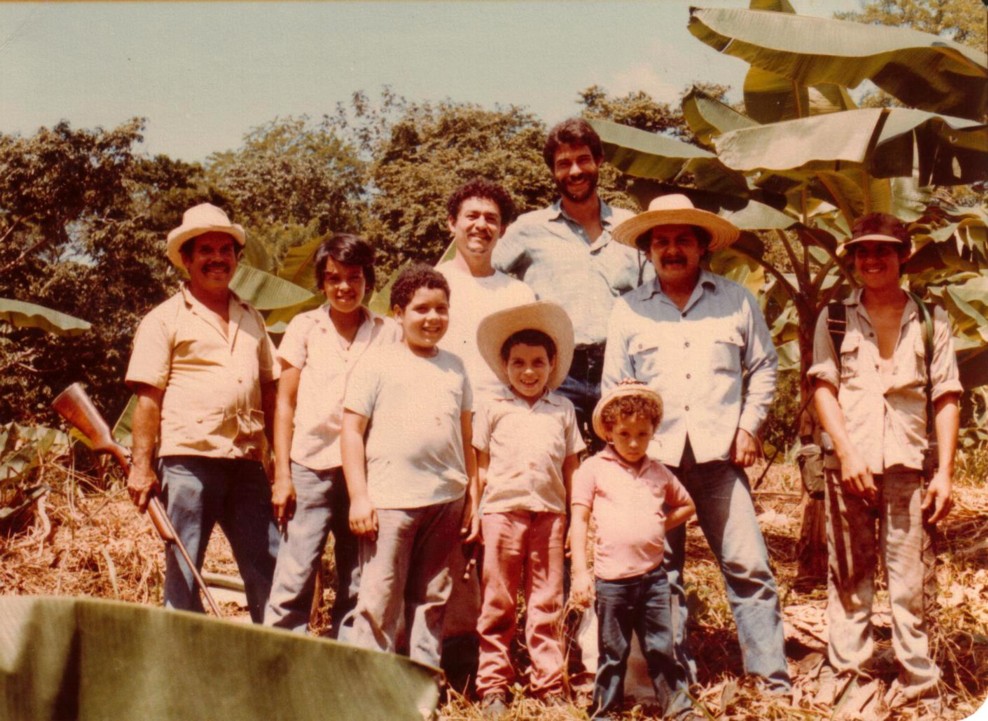 After some years of studies in Sweden and the UK, Hasse ended up working with industrial development in post-revolutionary Nicaragua, 1982/83. Here he is visiting the countryside in the company of a local colleague with a Sandinista peasant family. The rifle was just a preventive measure in case we would bump into a jaguar.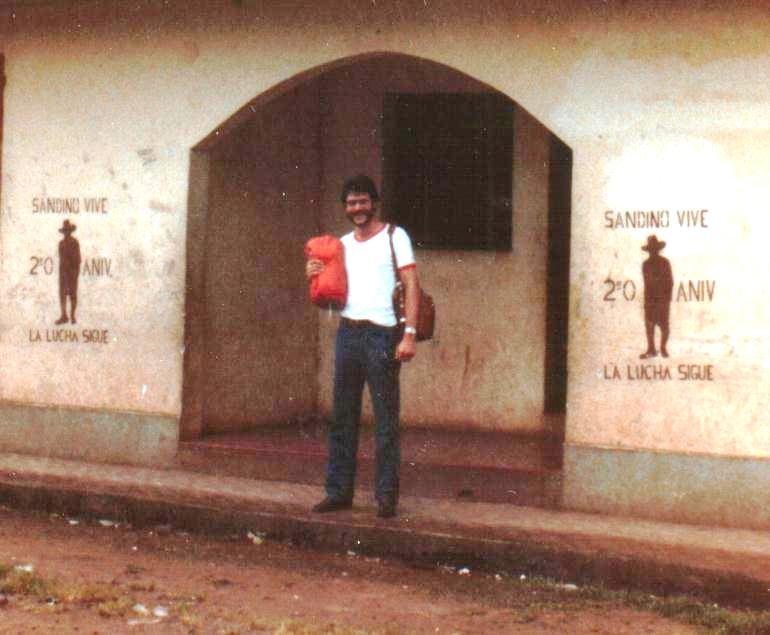 For some years during the 1980's Hasse moved around in Central America with just a sleeping bag and a toothbrush.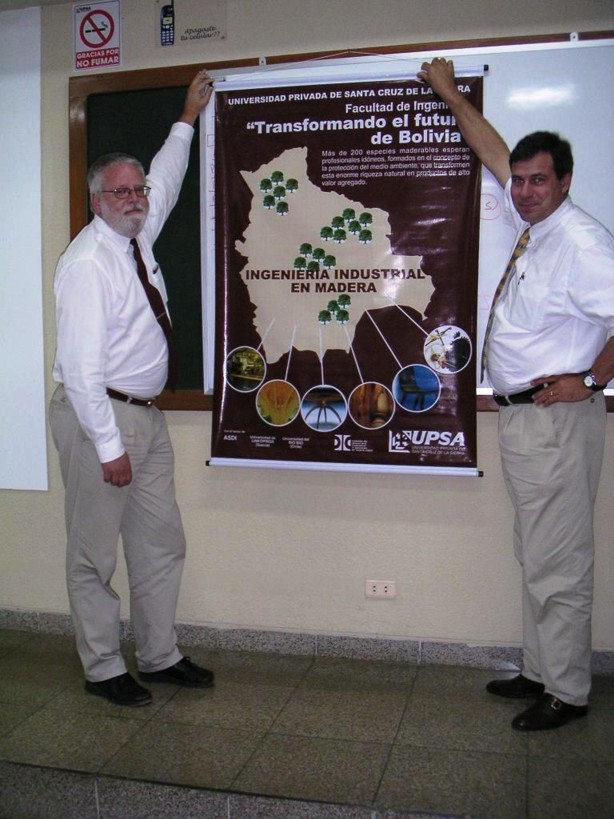 In the 1990's, Hasse lived and worked several years in Bolivia with the local chambers of industry and commerce. Among other achievements, he helped a Swedish university setting up a sister program for education in wood industrial engineering in the tropical part of the country. Per Larsson and Hasse Gustafsson.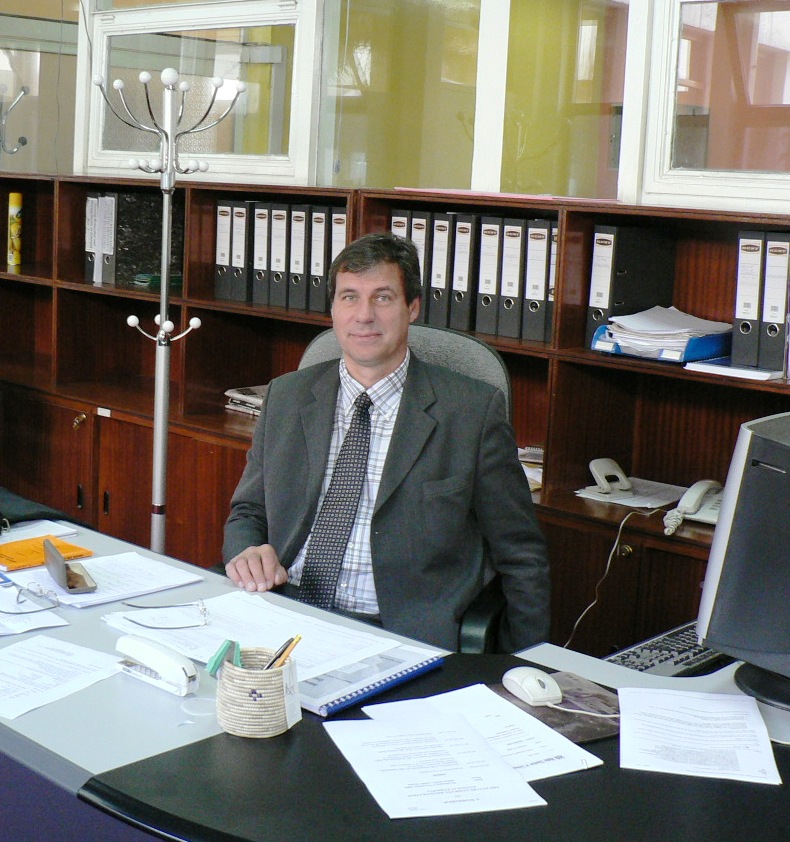 A significant part of his professional career Hasse has worked abroad in offices like this one in Addis Abeba Chamber of Commerce, Ethiopia, where he served as an advisor and project manager 2005-2007.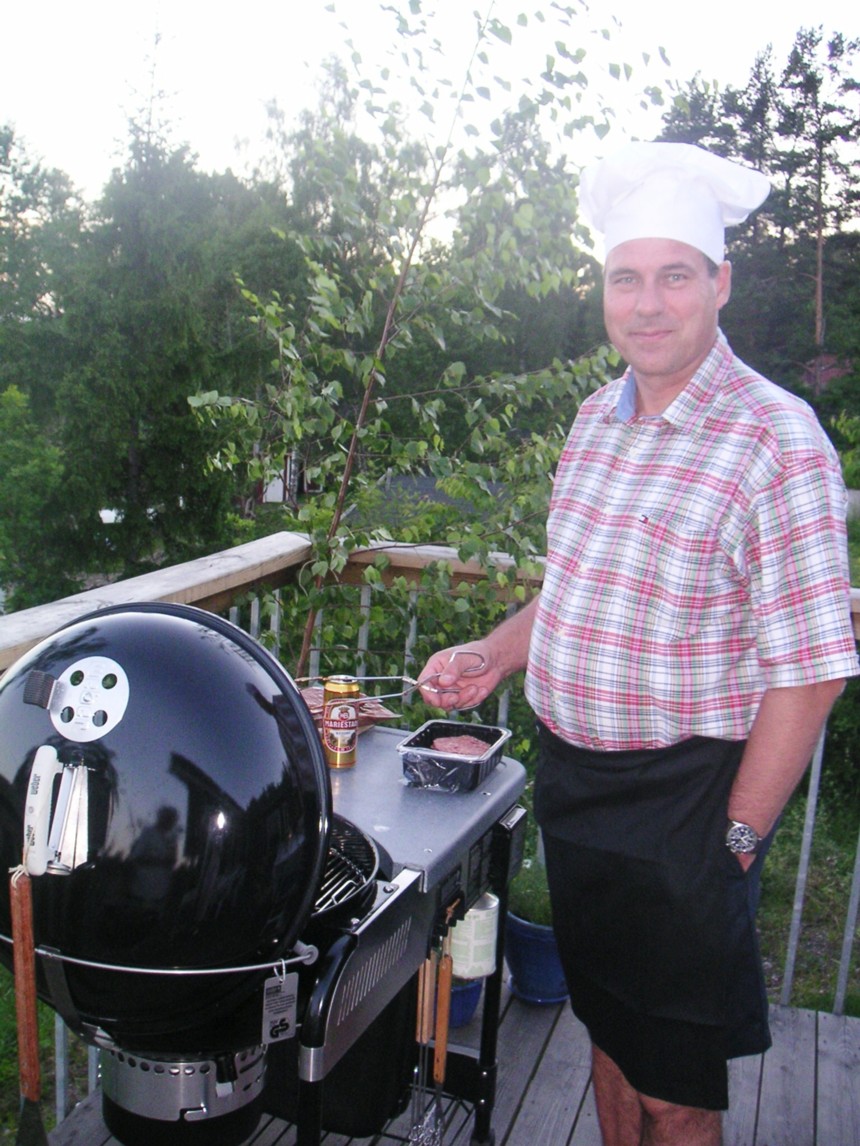 Ever since Hasse attended the cooks' school of the Royal Swedish Navy he has enjoyed being in a kitchen, or out by the charcoal grill.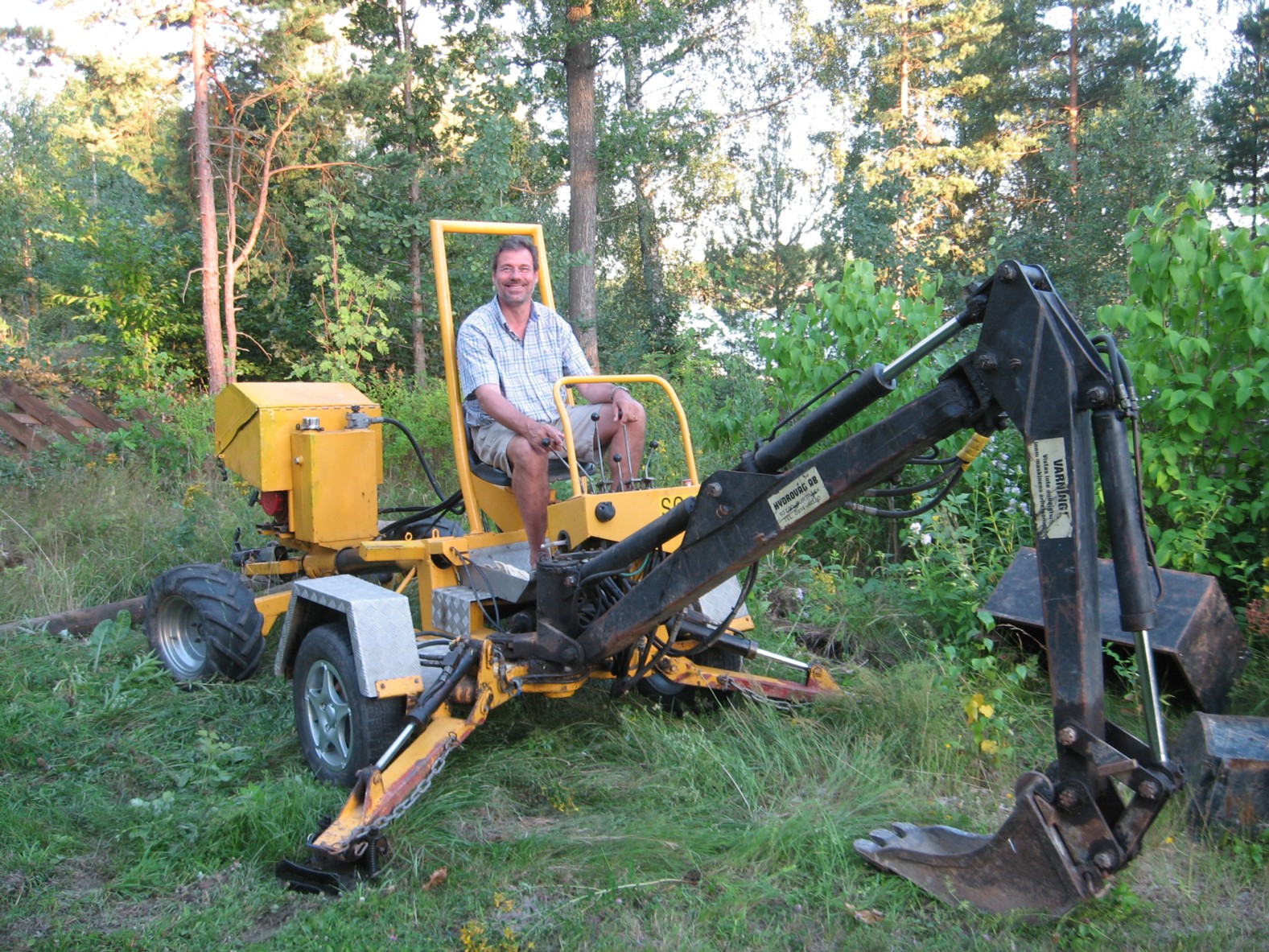 When rebuilding the house for his family after 2007, Hasse could not resist getting his own mini-excavator. Boys like toys! See his happy smile!