Johan Jarekull
Hyttnisse, Assistant Deck Steward
MS Gripsholm 1969
MS Kungsholm 1971 - 1974
Page 2
(3 pages in total)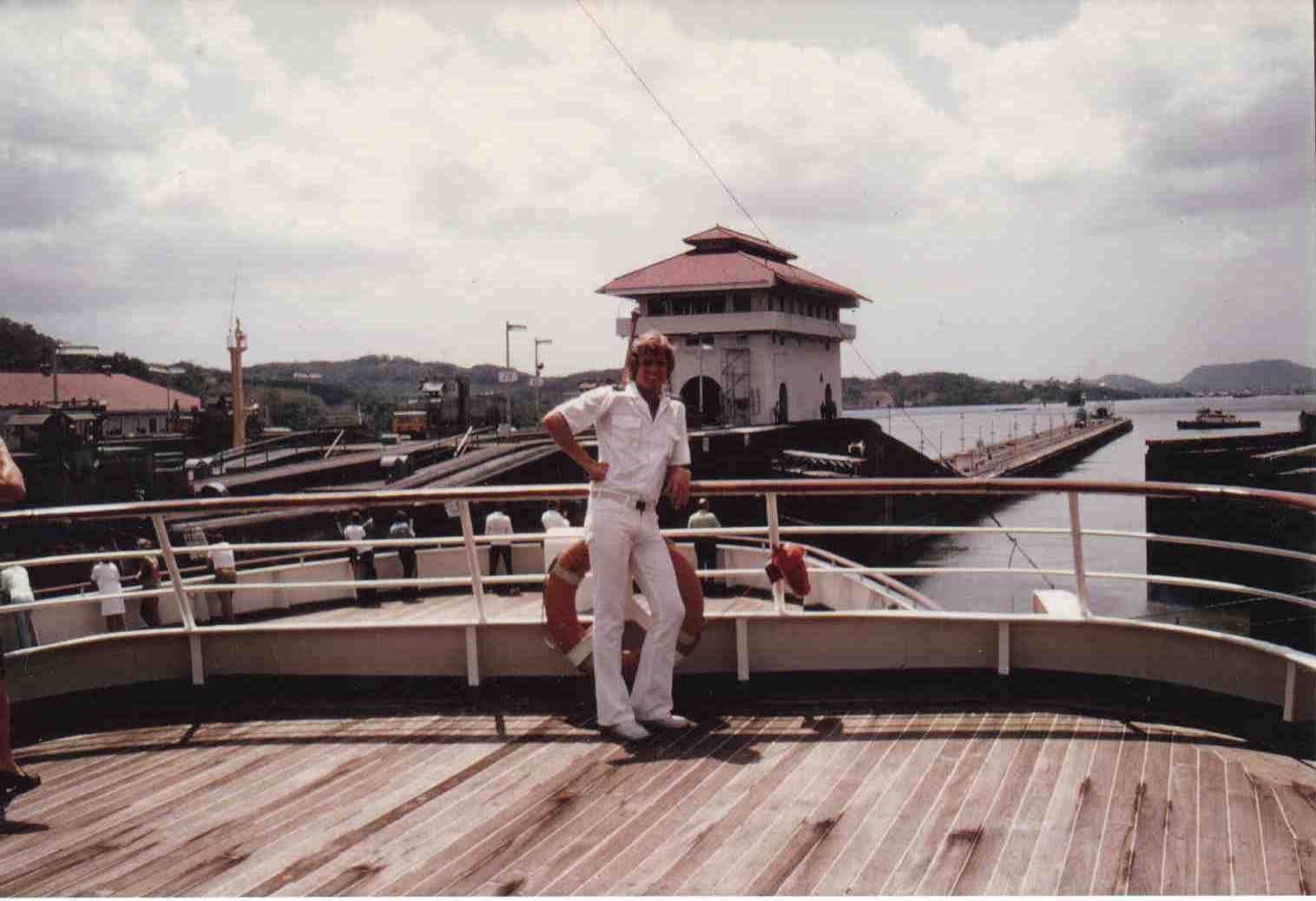 Work out on open deck has its upsides. Assistant deck steward Ulf Berglund takes a break momentarily while transiting the Panama Canal. Photo: Ulf Berglund.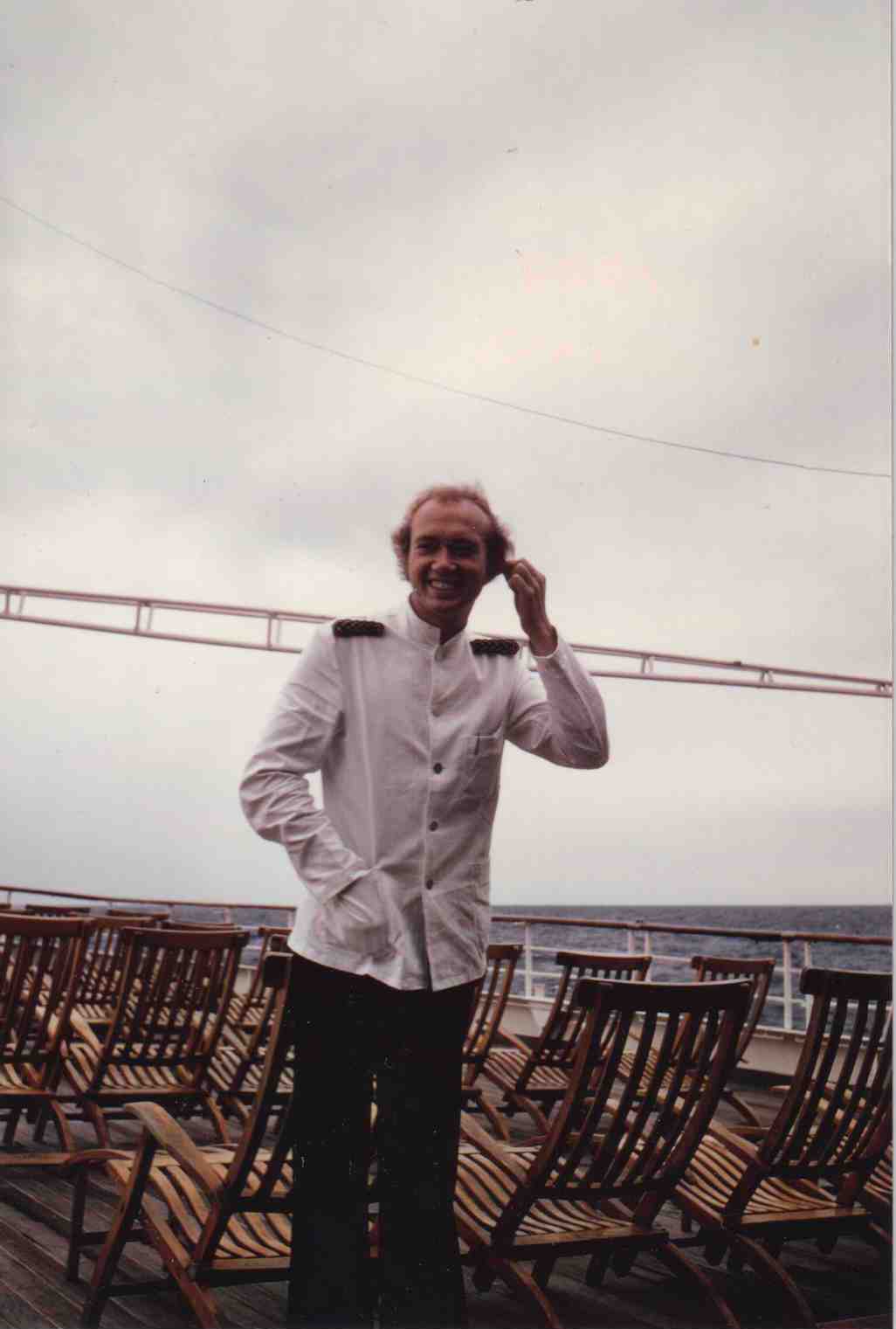 Deck chairs are empty today. Assistant deck steward Henry Johansson wears black trousers and a white long sleeve jacket, which is the standard uniform outfit in temperate climate zones.  Photo: Ulf Berglund.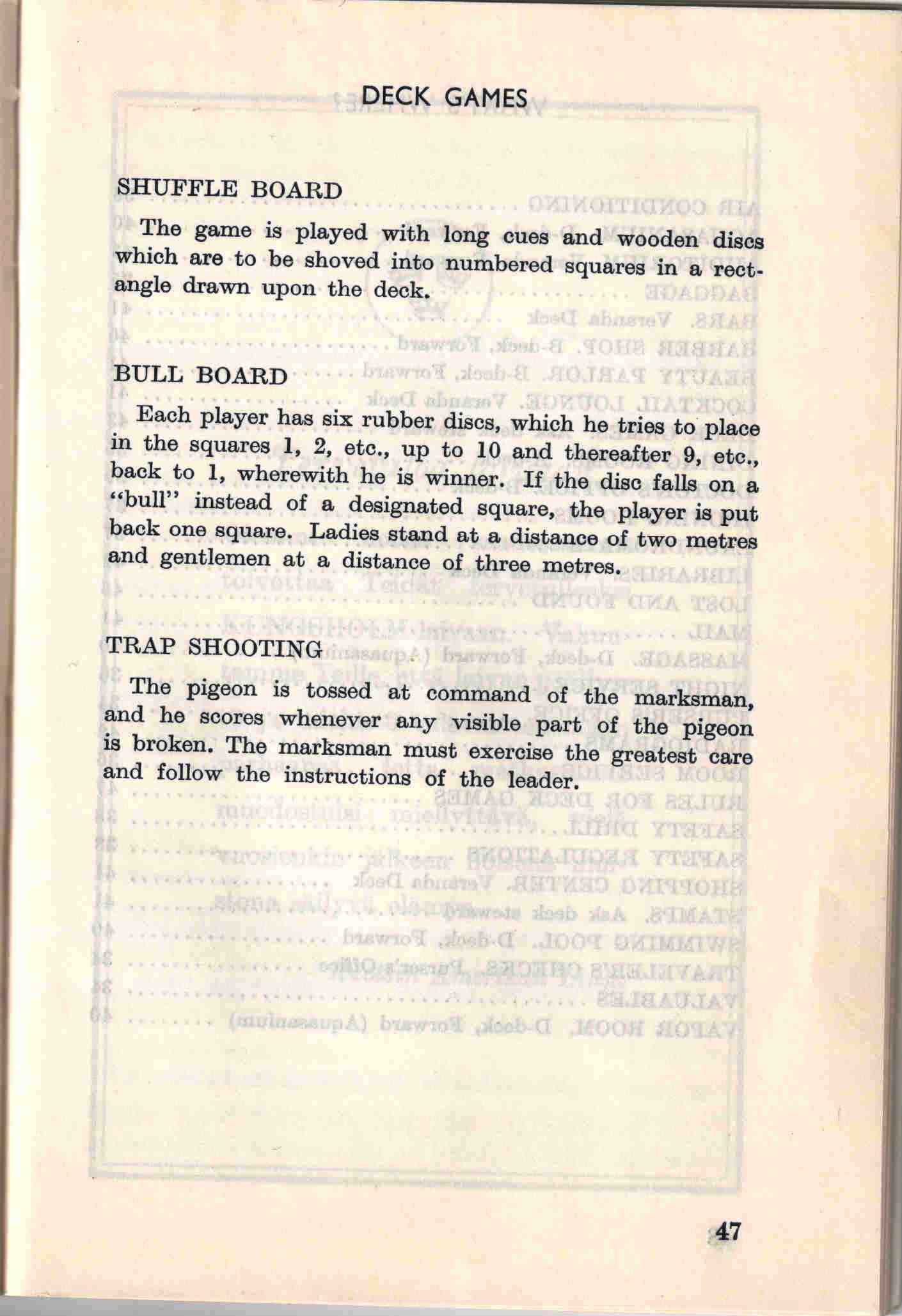 Deck games onboard according to the passengers' information booklet.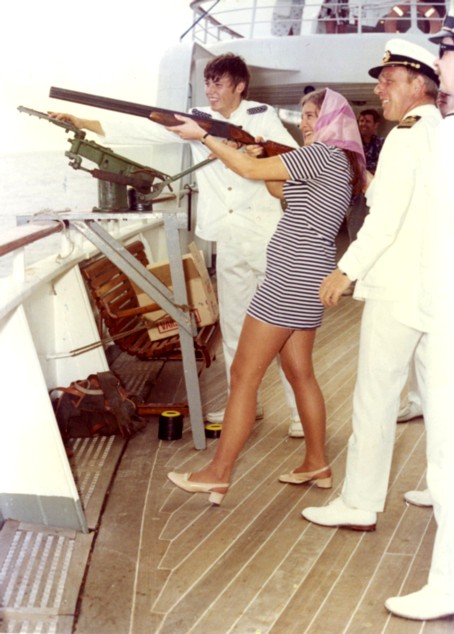 Skeet shooting onboard. Photo: from Ingwar Gemzell at Salship.se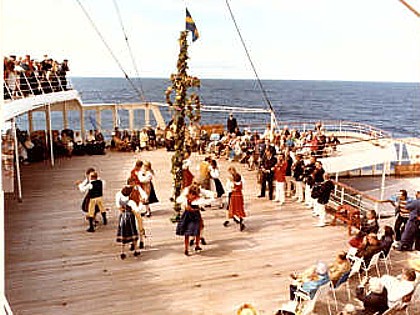 On occasions like the Swedish midsummer and off the coast of Thursday Island, New Guinea, the aft deck was cleared from deck chairs for ethnic dance performances. Photo: from the Dawe collection at Salship.se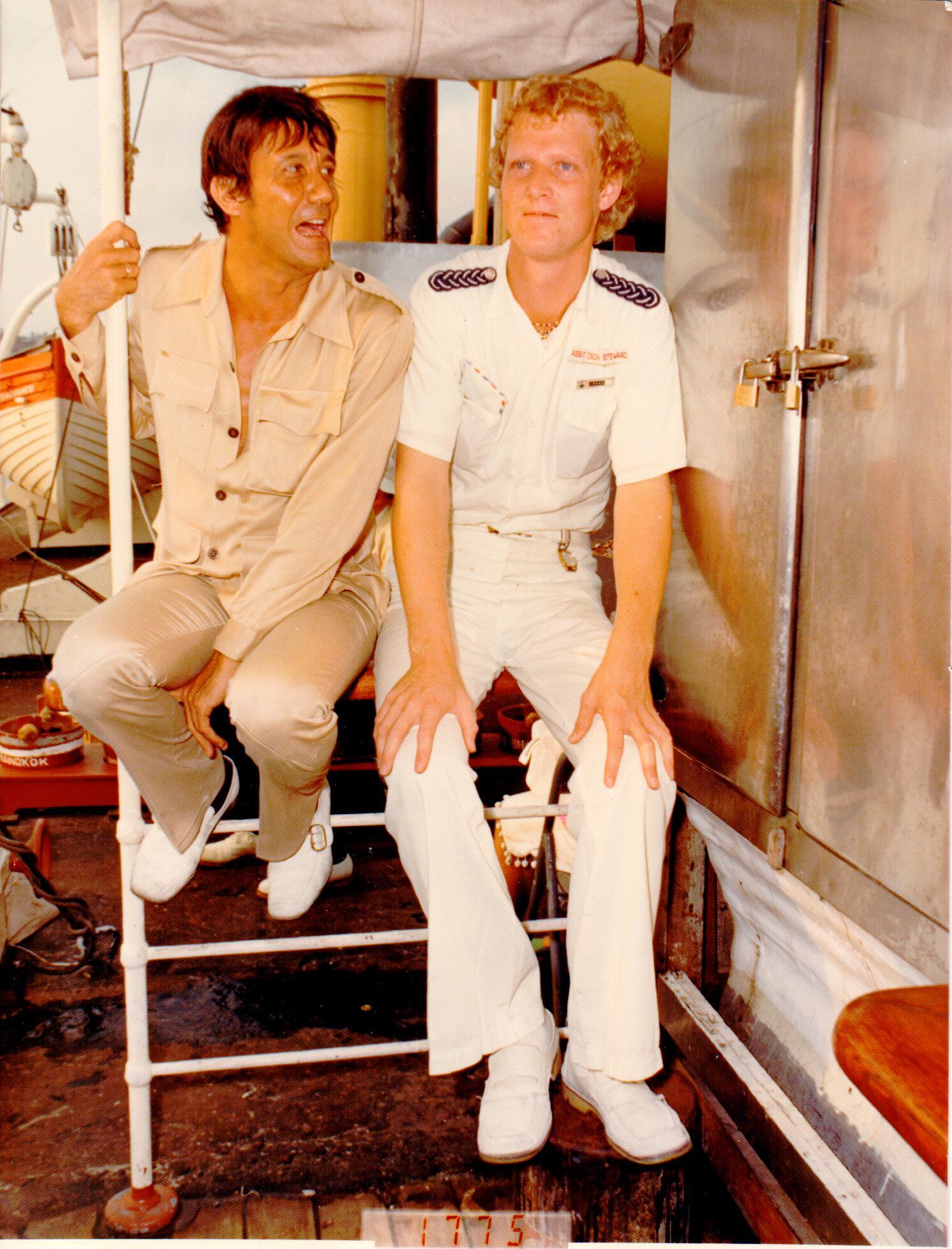 Johan sharing an improvised seat onboard the local tender to Bangkok with "Cookie" the Shore trip office manager. Hardly anyone knew his real name. The nickname Cookie came from his ties with the Thomas Cook travel agency. Photo: Johan Jarekull.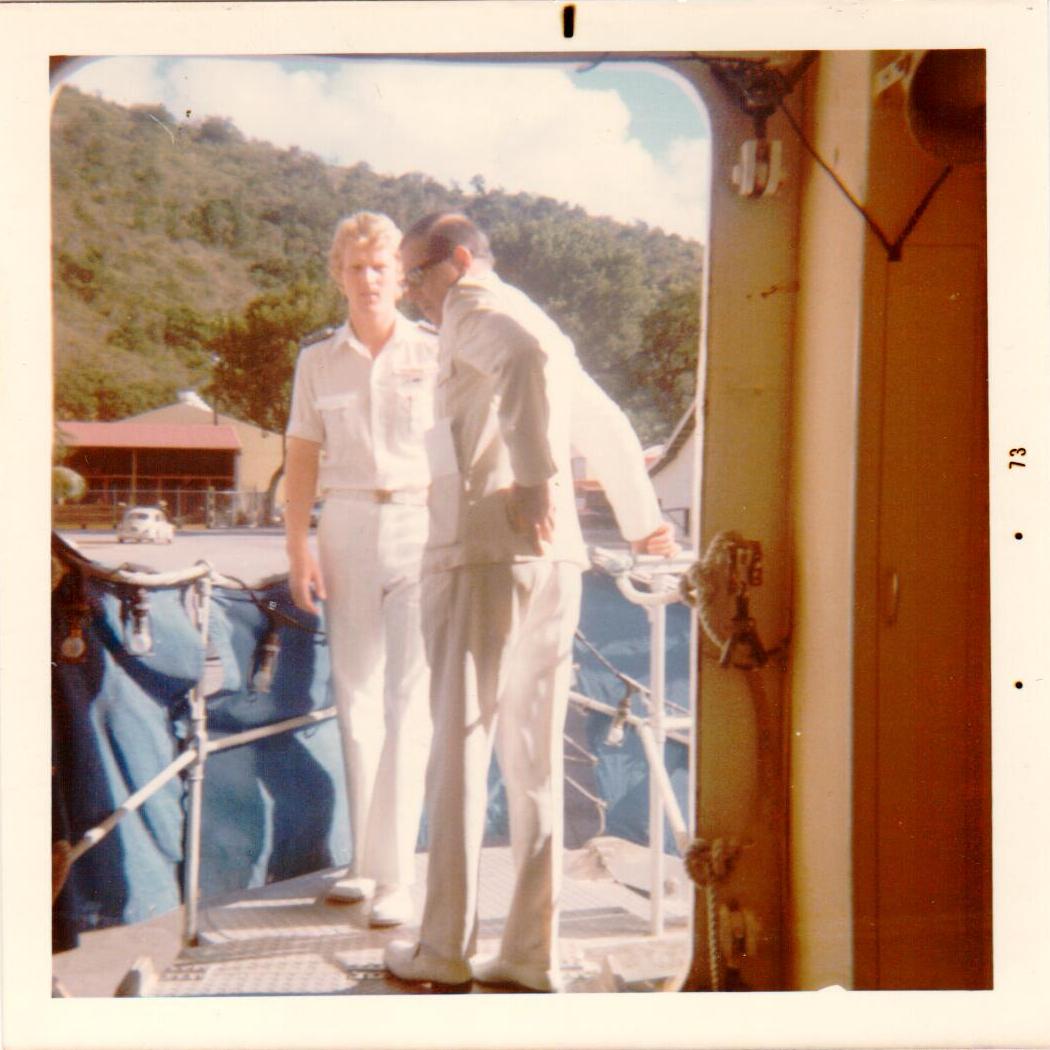 Johan has the gangway watch duty somewhere in the tropics. He exchanges some words with Chief Steward
Volker Roloff who has come up from the dining room for some fresh air. Photo: Johan Jarekull.