Menues, page 2
The following pictures have been contributed by Patrick Zeller, who served in
the dining room of the Gripsholm 1967-1970, and the Kungsholm 1970-1973.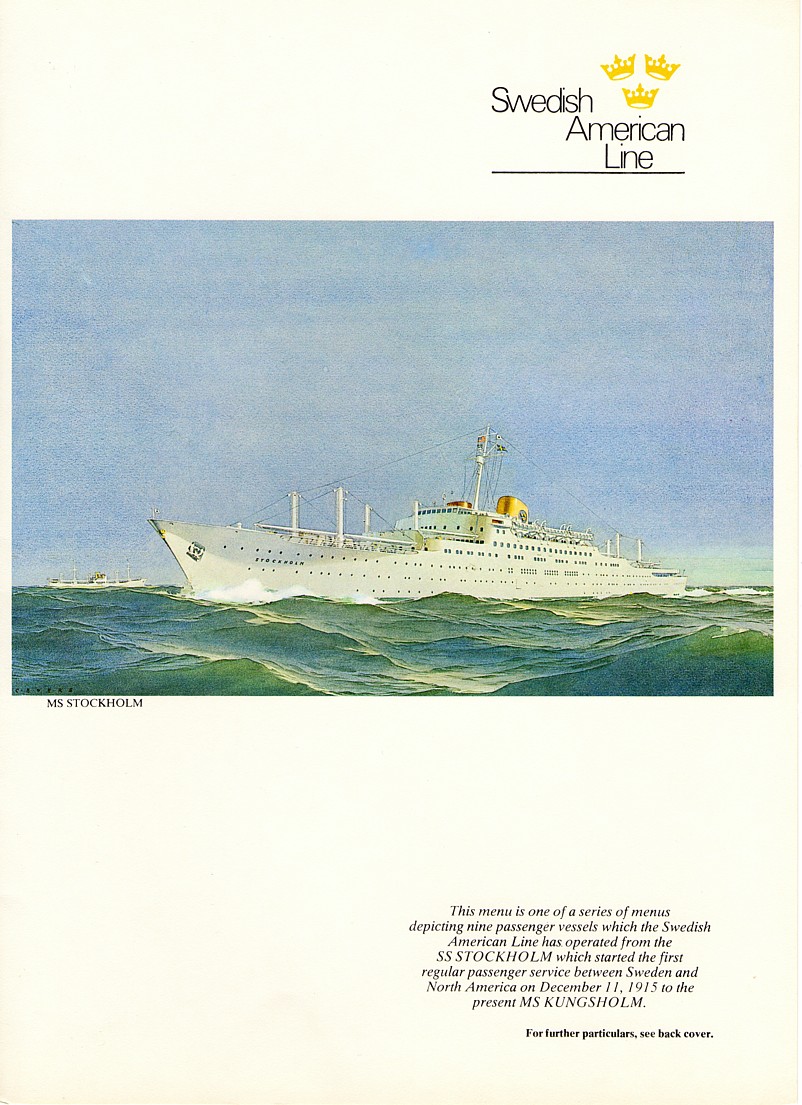 MS STOCKHOLM

---
---

MS GRIPSHOLM of 1957 to be added here.
---
---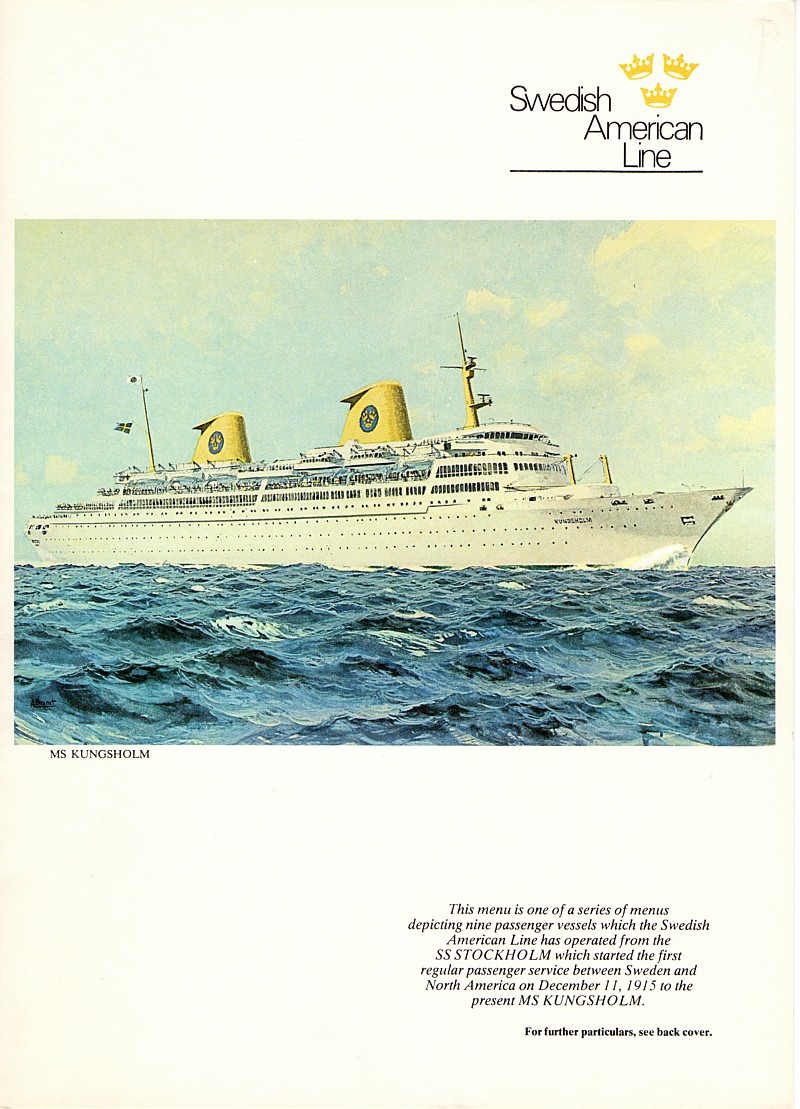 MS KUNGSHOLM
Text for the Kungsholm to be added here.
---
---