Photos of Mona Lisa
Page 1
Welcome to these pages of photos of Mona Lisa, ex Kungsholm of 1966.
---
Photos by Jan Wisen
Jan Wisén, crew member on the Gripsholm in 1964 and the Kungsholm in 1966. woke up when the Mona Lisa sailed past his home in Stockholm on July 21, 2009. He was able to shoot one photo through his living room window.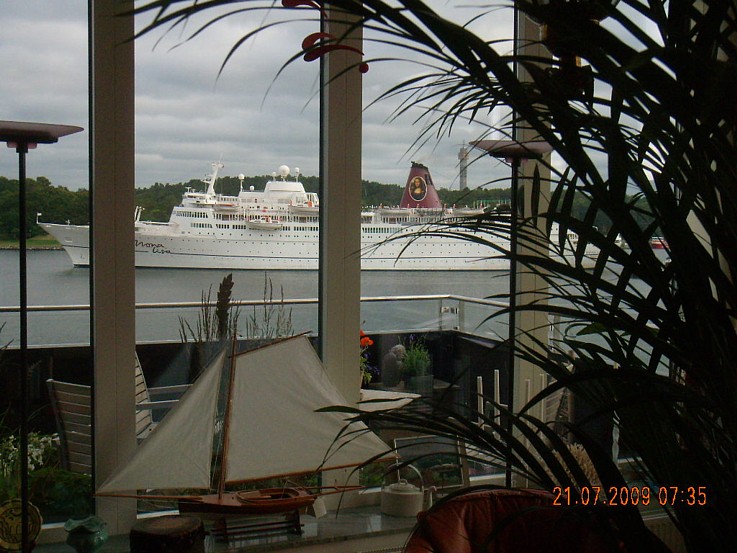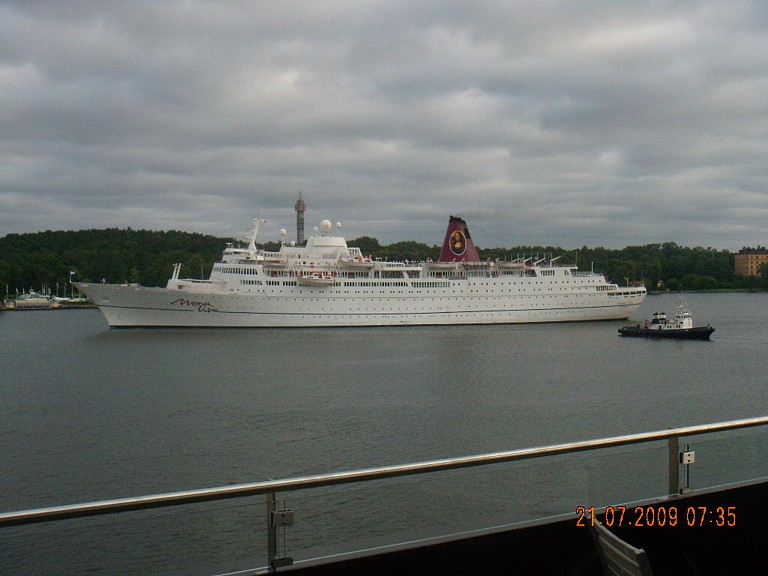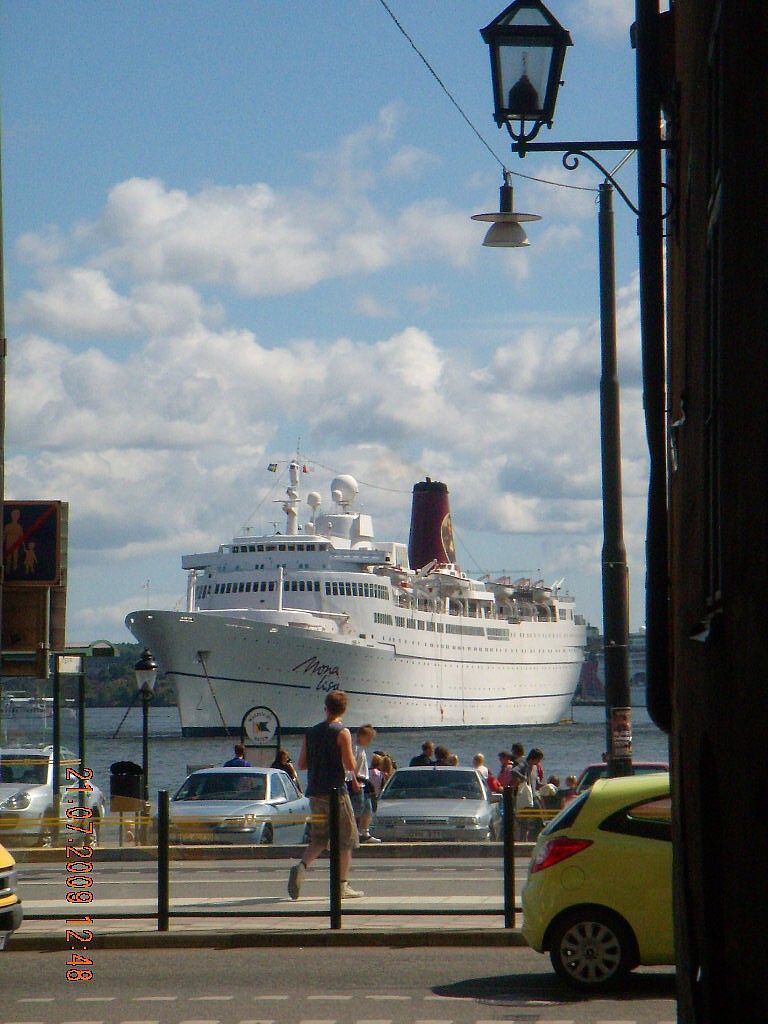 ---
More than 250 web pages developed and maintained by Lars Hemingstam ©1998-2018

Email us
---
The New SAL Guestbook
Since the new guestbook can take some time loading, it has been move to a separate page, and is not being displayed at the bottom of every page.
---