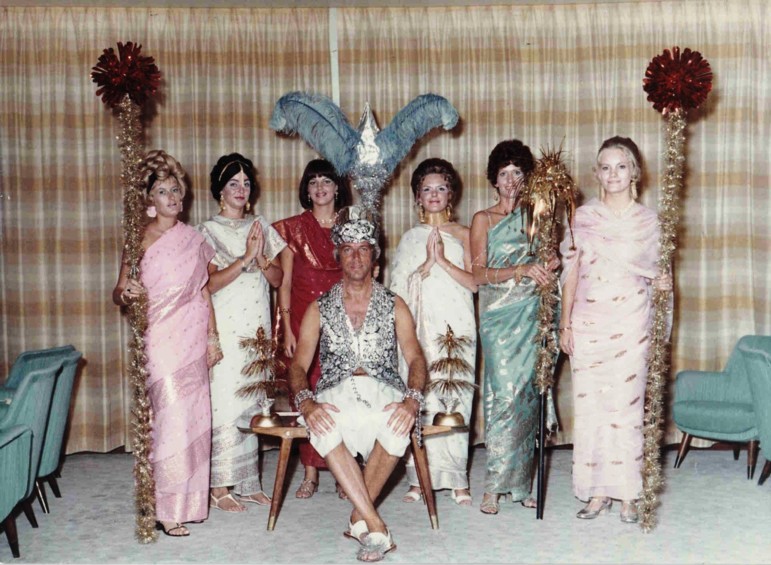 Aboard the Gripsholm, around 1971, the performer Gerrit van Triest was giving a show.
The harem ladies standing nearest behind him in this picture were Anita Olsson and Monika Evnell.
Lis Brokmose has identified more Harem Ladies:
From left in pink Ingrid Meier, stewardess on Upper Deck M., Christina Areskough, Stewardess on Upper Deck F.
Monica from the Beauty Parlor, Gerd Mårtenson, in green dress, stewardess on B-deck, Ewa Olsson stewardess on A-deck.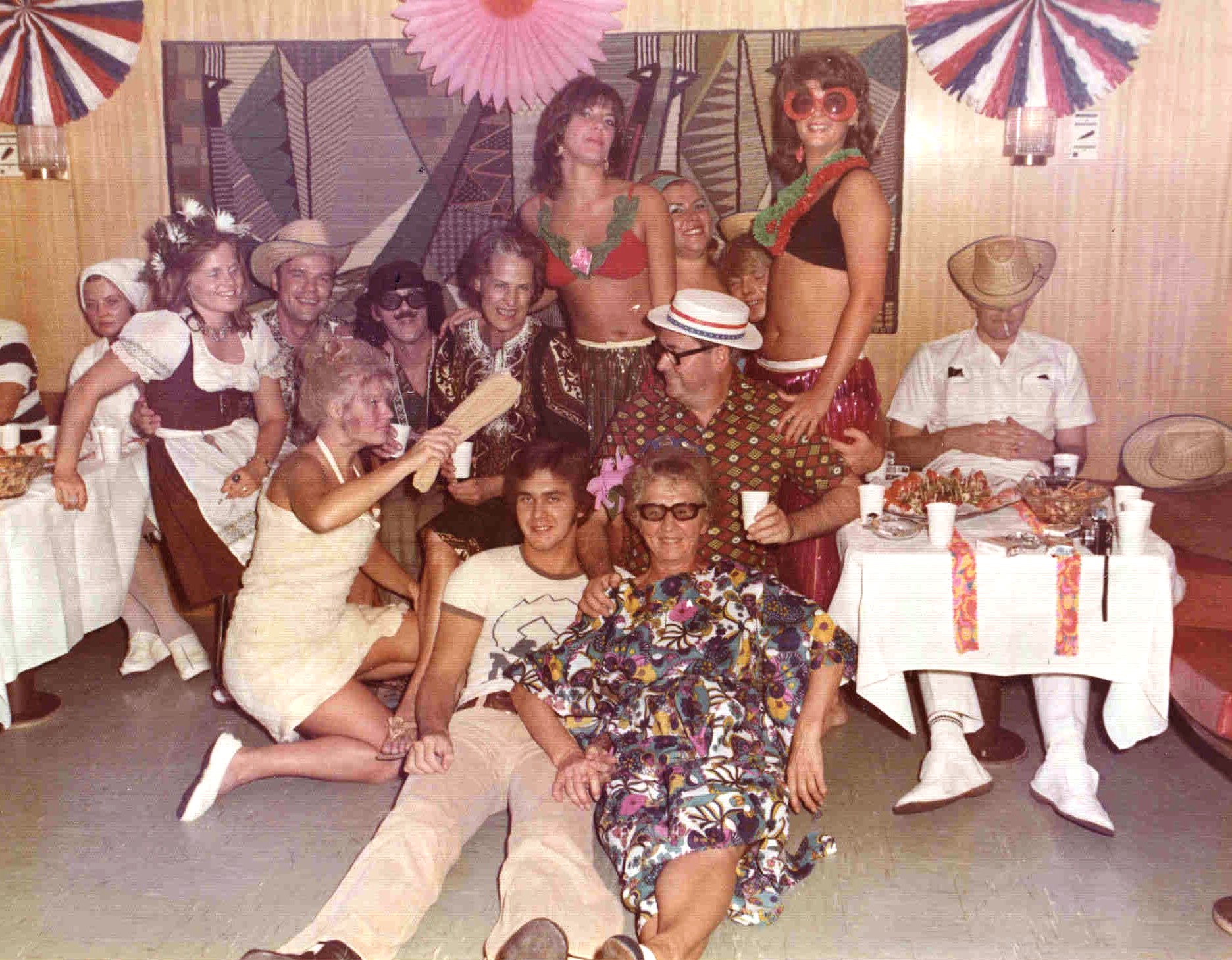 Carneval party in the women's dayroom on B-deck, Kungsholm 1972.
Anita and Babs are standing up. Lilja is on her knees disguised as a Stone Age woman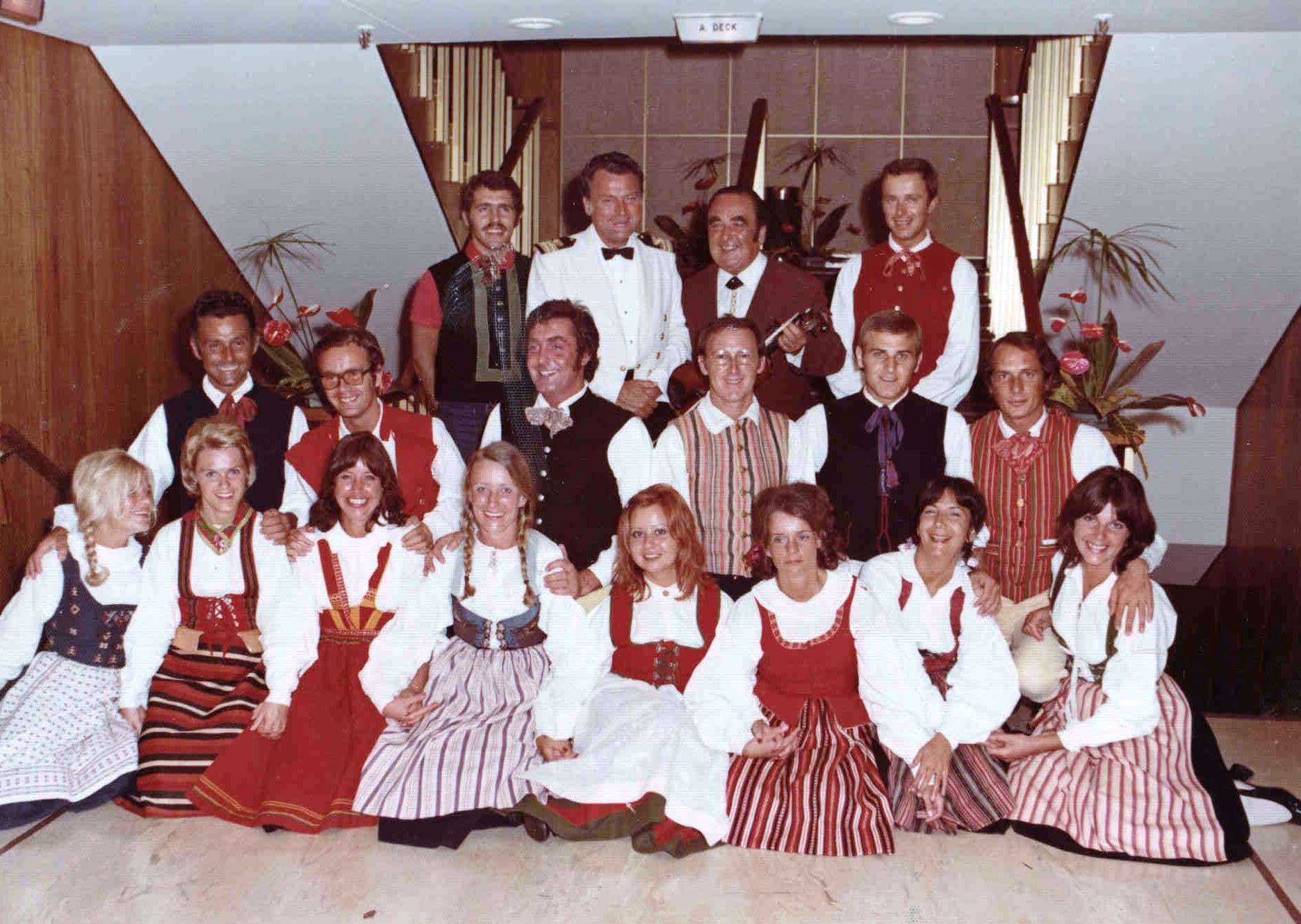 The Swedish folk dance team of the Kungsholm 1972.
Chief purser Curt Dawe and the orchestra leader Geza are standing
in the top row with Werner to their right and Günter to their left.
Patrick Zeller is just in front of Dawe, and Luigi Poli is to the far right in the picture.
In the bottom row, from the right: Anita, Nina, Majvor, Doris, Bodil, Mona, Marie, and Lilja