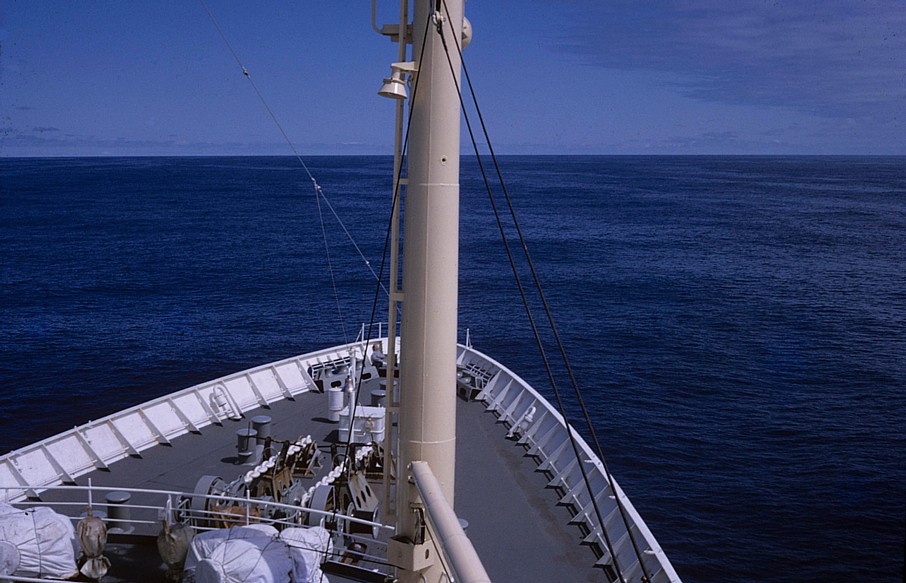 The course set for Gothenburg.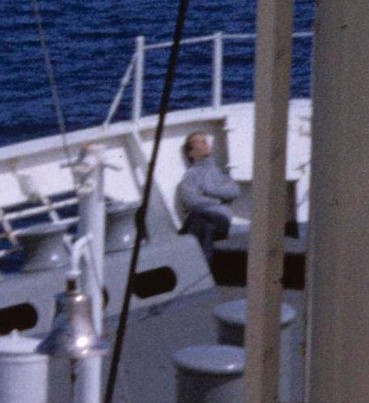 Ken Sandholm has noticed this crew member,
enjoying the sun. The forward deck was
the crew's leisure area.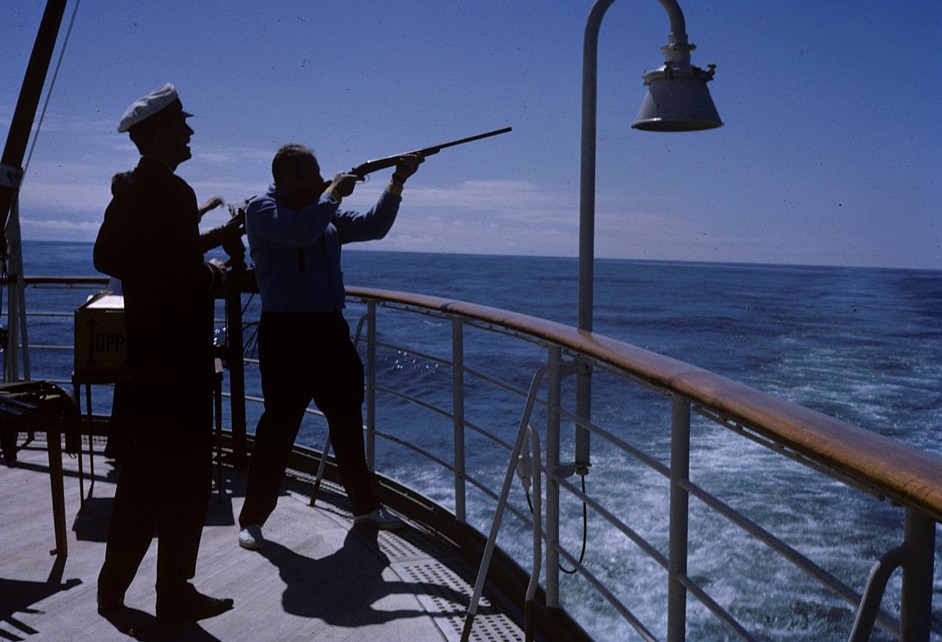 Trap shooting.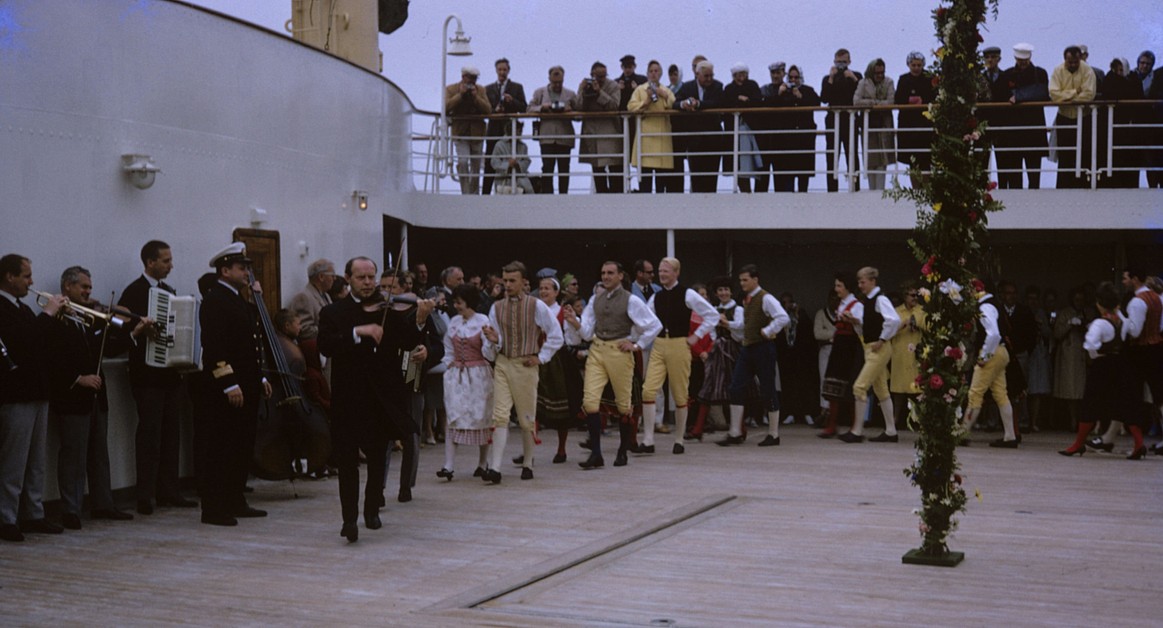 S-100. Midsummer celebration.
Band leader Knud Möller marching in front of the Folk Dancers.
Anders Tidström has identified himself as the man in the fifth couple,
as well as Ingwar Gemzell in the third couple.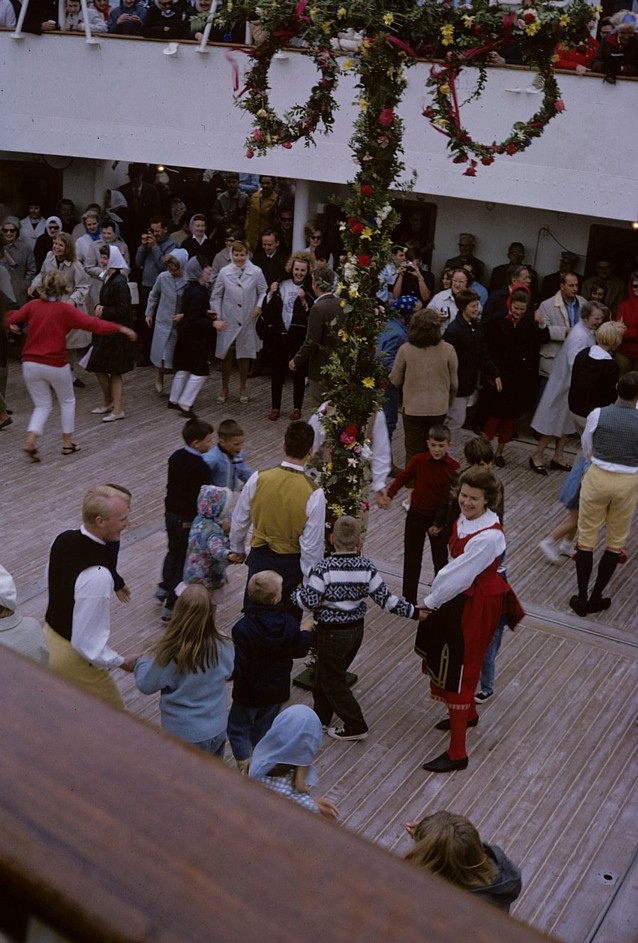 S-110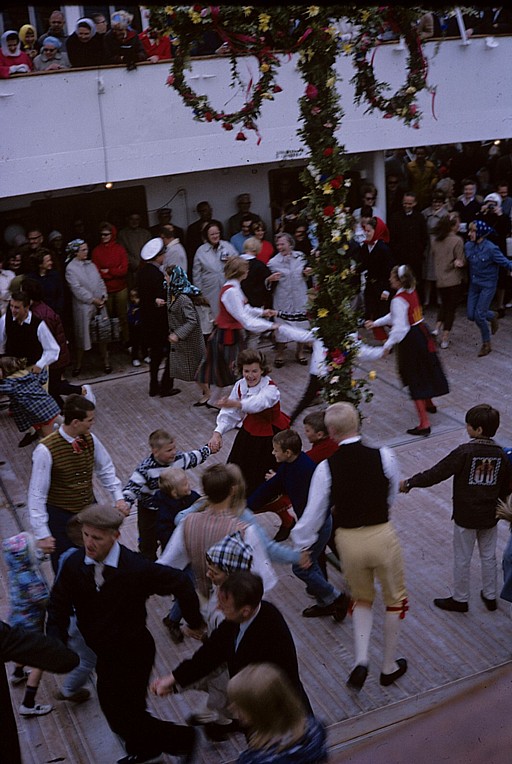 S-120. Folk dancer Ingwar Gemzell dressed in black and yellow.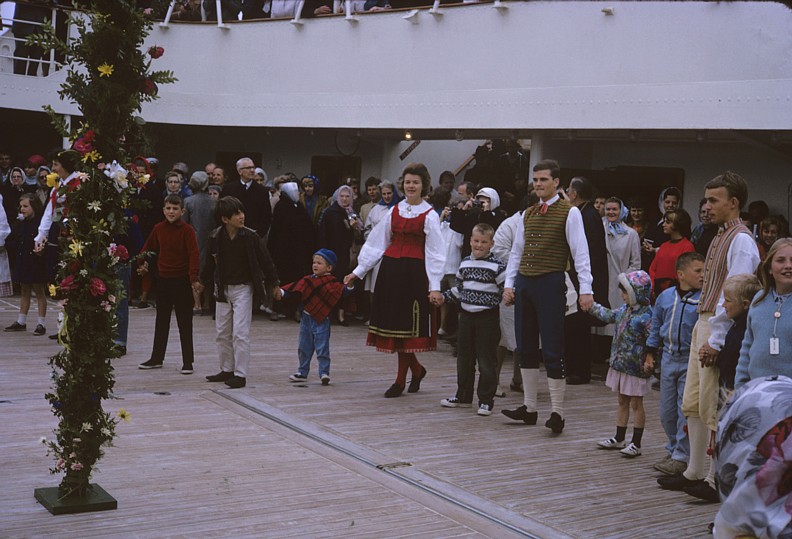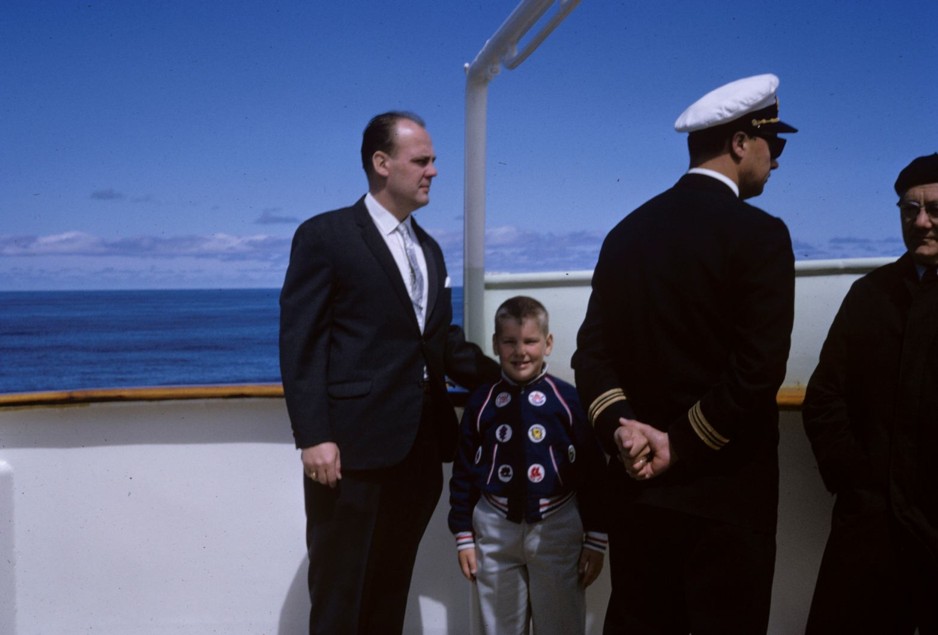 S-130. Ken Sandholm with his father Kenneth M. Sandholm and a SAL officer.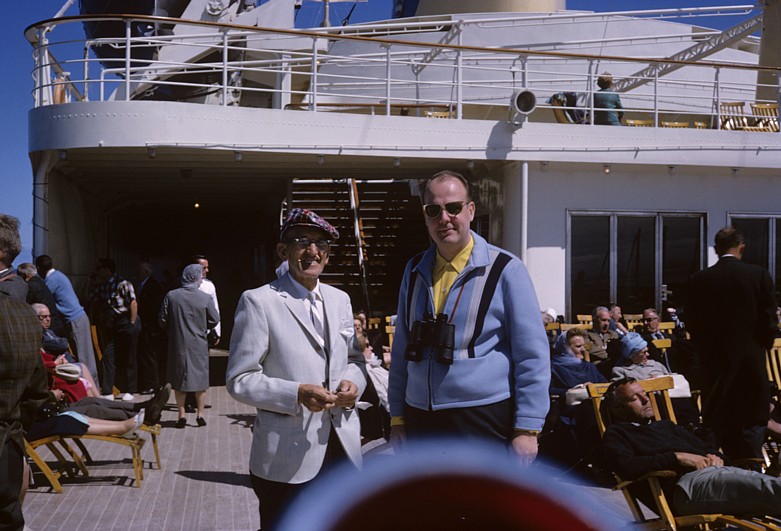 S-140. Kenneth M. Sandholm and fellow passenger.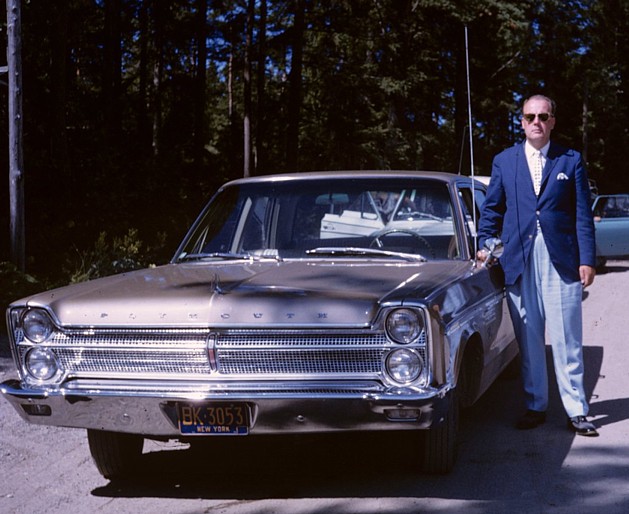 Kenneth M. Sandholm in front of the 1965 Fury III that accompanied the family on the Gripsholm.
They drove it from Gothenburg to Stockholm (via Gränna) to complete the voyage from NY to Stockholm.
The photograph was actually taken in Finland while waiting for a ferry in Pargas.