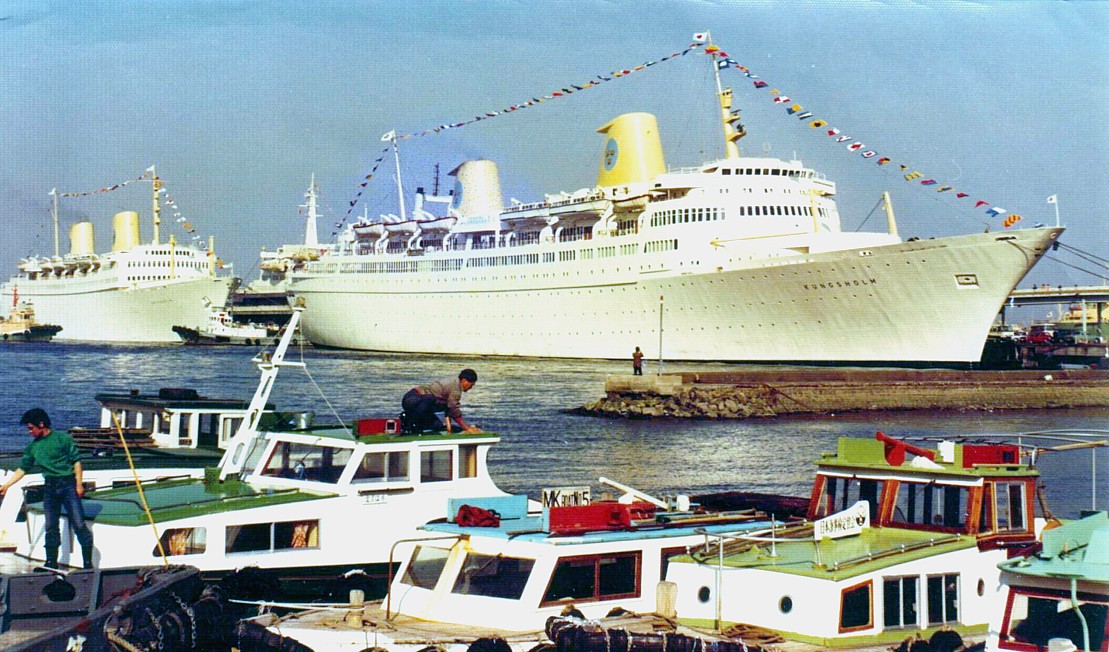 The Kungsholm and the Gripsholm at the same dock in Yokohama 1973.
Photo: Kjell Smitterberg.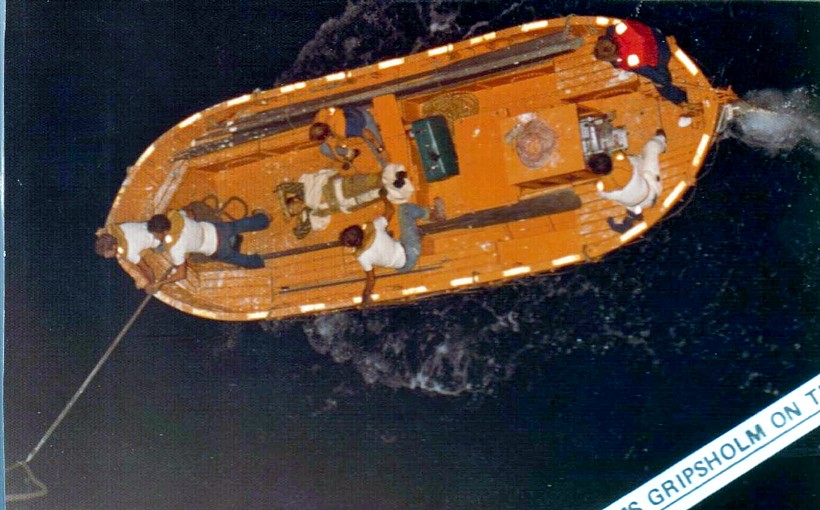 Drama on the North Atlantic in 1974. A Scottish boatsman in coma with bleeding ulcer was brought onboard the Gripsholm for surgery. A lifeboat carries the patient and and a suitcase with his belongings across from the other ship. Arriving to board the Gripsholm a crew member tries to catch a sling in the dark with a boathook.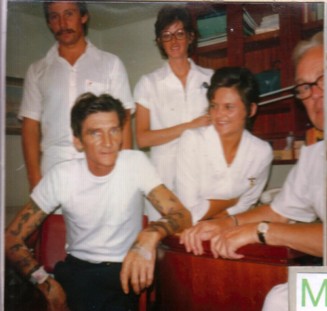 The patient John McIntosh recovered quickly after a successful life-or-death surgery by Dr. Liedberg, to the right.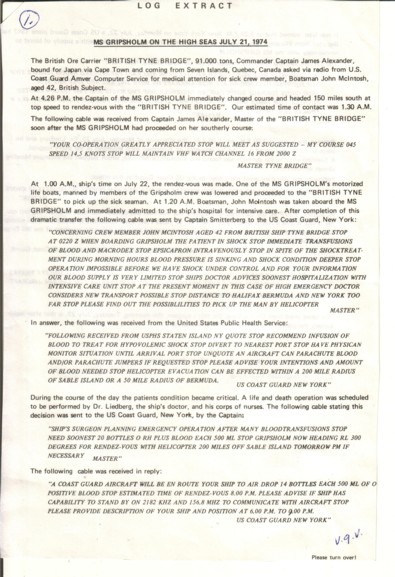 Click on the image to enlarge

.



The logbook of the Gripsholm tells about the dramatic incident in great detail, including a nightly emergency bombing of blood suspension to the Gripsholm by an aircraft from the US Coast Guard.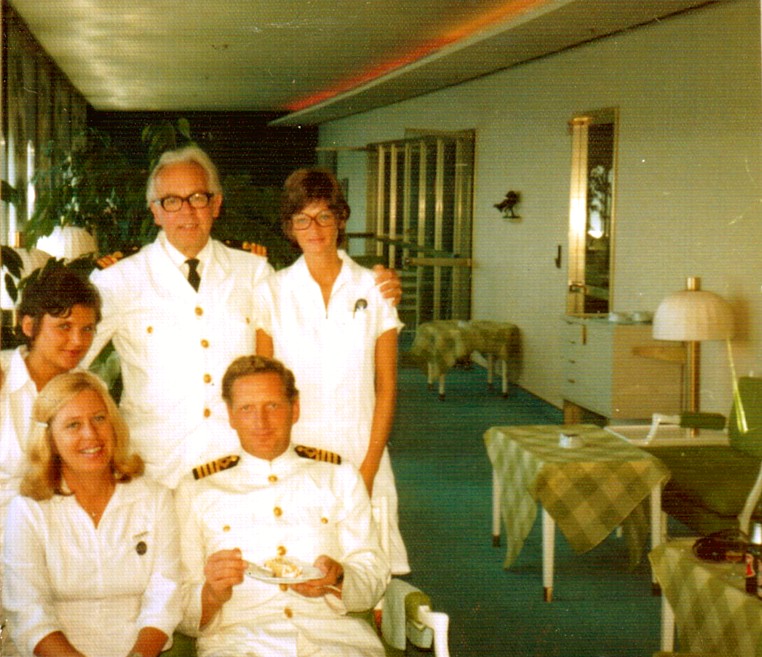 Upon a happy ending of the nocturnal rescue operation the Gripsholm rescue team celebrates with a piece of cake. Commander Kjell Smitterberg with Dr. Nils Liedberg and his nurses have good reasons to smile at the camera.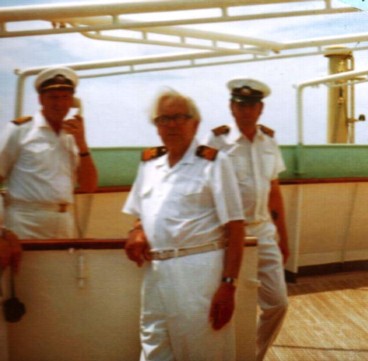 After a long night's shift in the surgery theatre it feels good to catch some sunlight again. Dr. Liedberg in the front, resting his arm after a tough night with scalpel and suture. Kjell to the left is giving some orders over the ship's telephone. The officer to the right is Chief Officer Alf Siljehed.