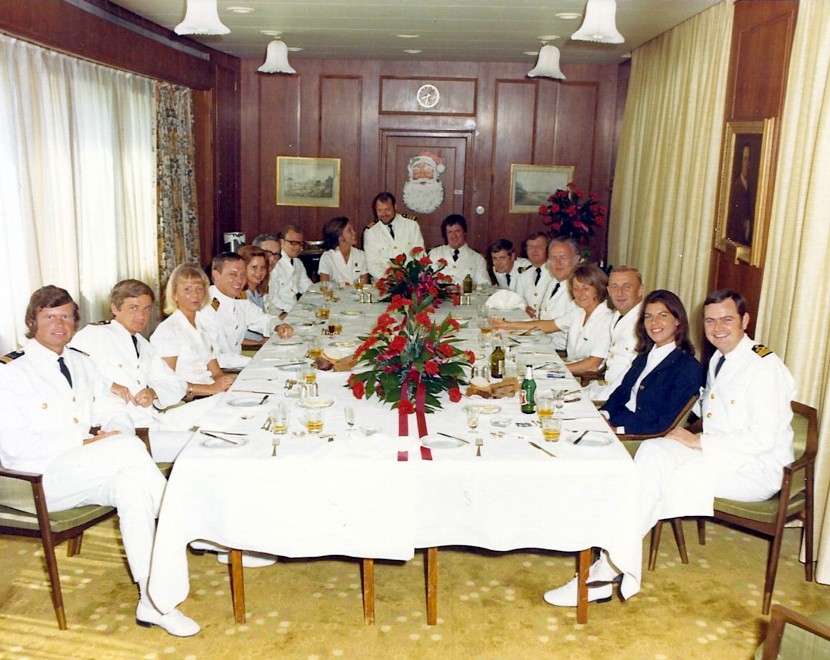 The Officers' Christmas Dinner
Clockwise from the left: First Radio Officer Wimar Berg, next to him 2nd Officer Sr Nils Andersson.
Third from left: Nurse Ninni, next Captain Bertil Grönberg, Beautician Doddan.
Seated on the right, at the end of the table: Ingvar Torstensson and Cashier BG Andersson.
The Ship's Doctor wearing glasses. Third from the right: Chief Engineer Gösta Gårdström.