Anna Karin Lundström

Registered Nurse
MS Gripsholm 1969-73, MS Kungsholm 1974-1975
Page 2 of 4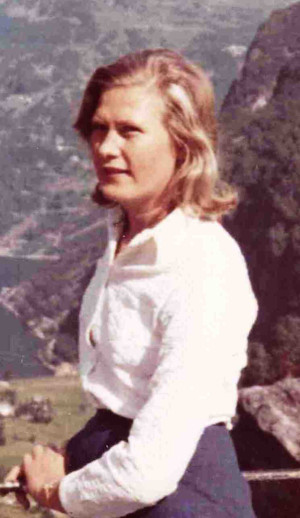 Anna Karin Lundström
Many thanks to Hans "Hasse" Gustafsson and Tommy Stark
for compiling and translating Anna Karin's story.
Please help us to identify the persons in the photos below.
salship@yahoo.com
Please email us if you can identify persons whose names aren't noted below the pictures. If you recognize yourself or a relative, and in any way are offended by the picture being published, please send an email and the picture will be removed.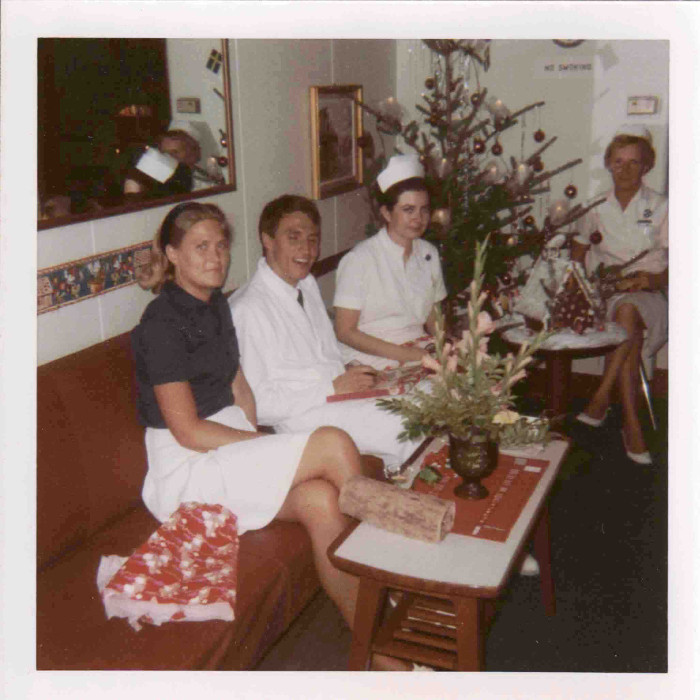 Christmas 1969 onboard MS Gripsholm.
From the left: Anna Karin Lundström, a doctor (?), Gunilla Silén and Märta Persson.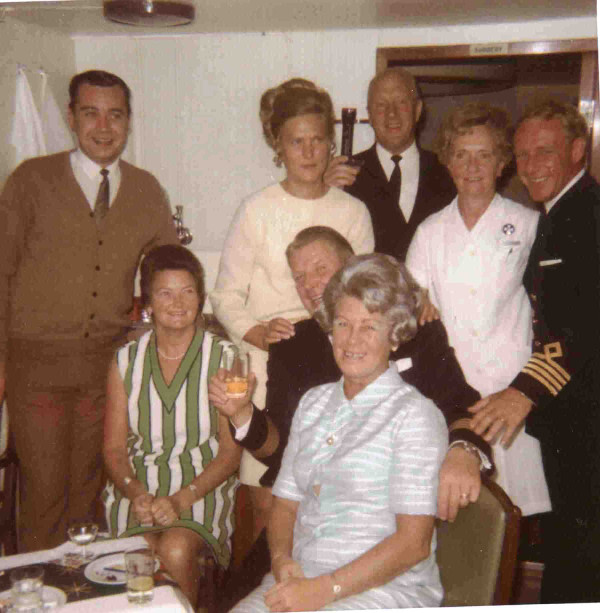 From the left: Tony Bernhardsson, Gerd (?), Anna Karin Lundström, crew purser Georg (?),
Kerstin Holm, Åke Svensson, Chief Engineer, Märta Persson, Captain Hazze Nilsson.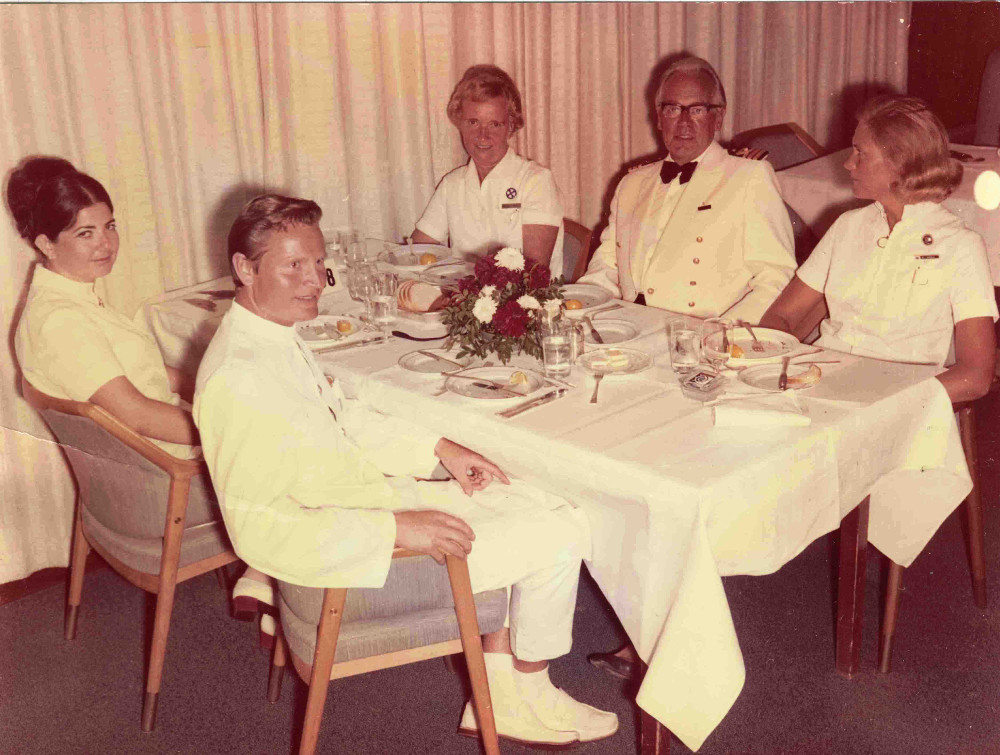 Dr. Nils Liedberg invited his medical staff to a farewell dinner on December 5, 1969, on aboard the MS Gripsholm.
The women in the photo are, from the left: Gunilla Silén, Yrje (?), Märta Persson and Anna Karin.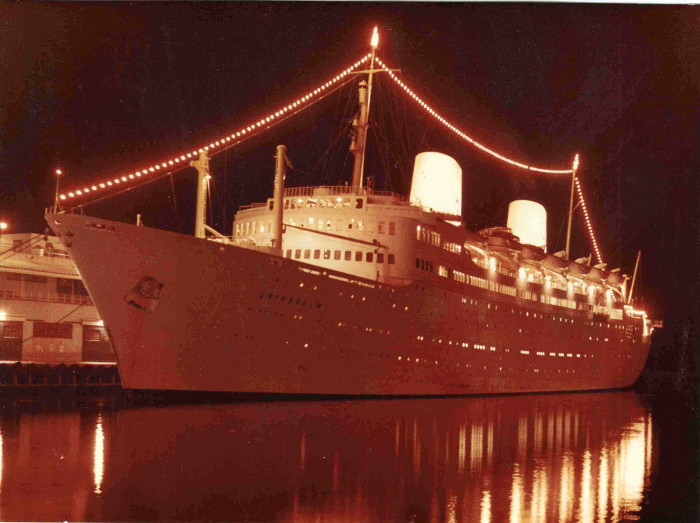 MS Gripsholm at the dock of Puerto Rico on Christmas 1969,
with Christmas trees decorating the two mastheads.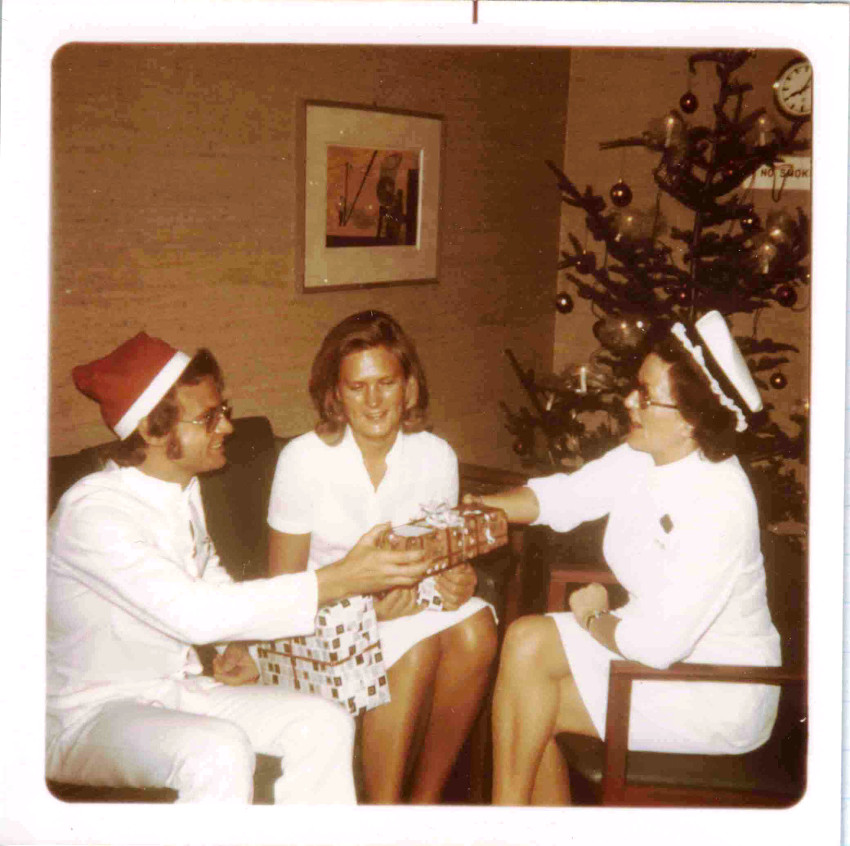 Christmas 1970 onboard the MS Gripsholm. Nurses and paramedics exchange
gifts with each other. From left: Hasse (?), Anna Karin Lundström, Inger Beijner.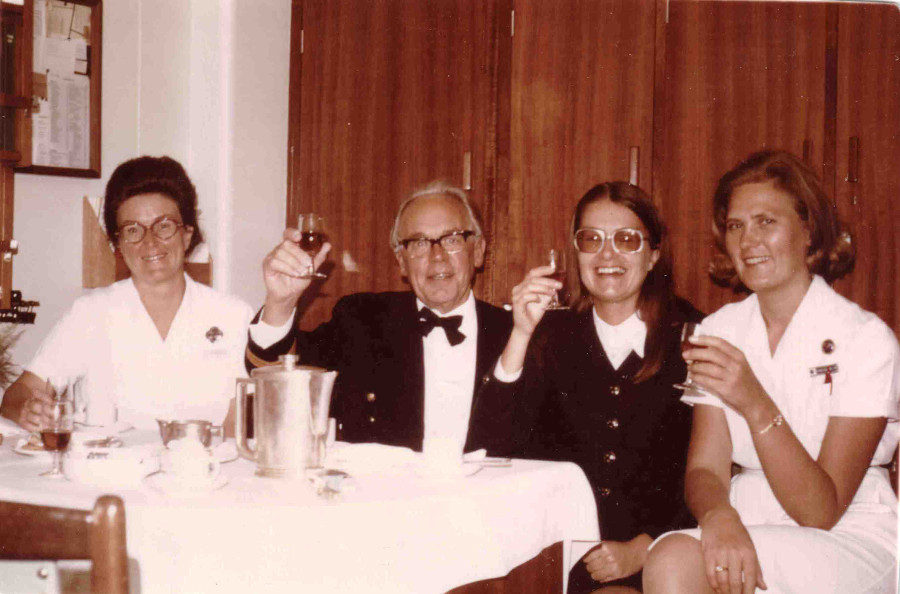 Coffee and cognac and happy faces, off duty of course...
From the left: Inger Beijner, Nils Liedberg, Elisabeth Wanbo, Anna Karin Lundström.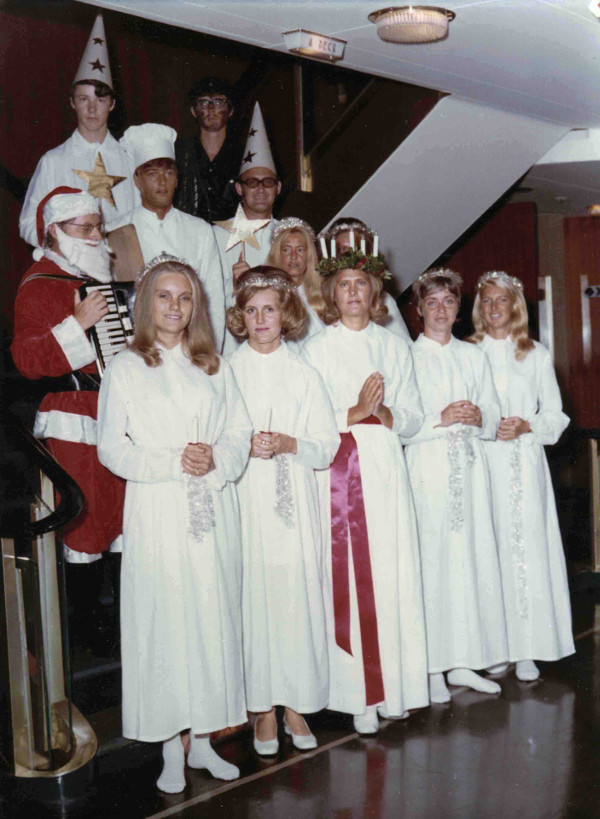 Swedish St. Lucia celebration on 13 December 1970, with Anna Karin Lundström as
the Lucia surrounded by Lucia terns and the ship's accordionist. MS Gripsholm.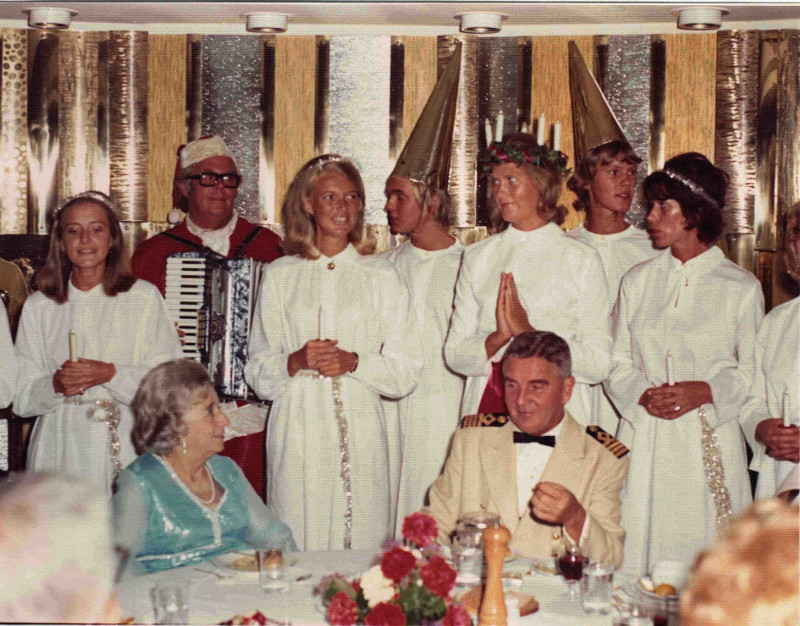 The Lucia procession honors the captain's table singing traditional Swedish songs.
MS Grispholm 1971 with commander Carl Otto Wijkmark.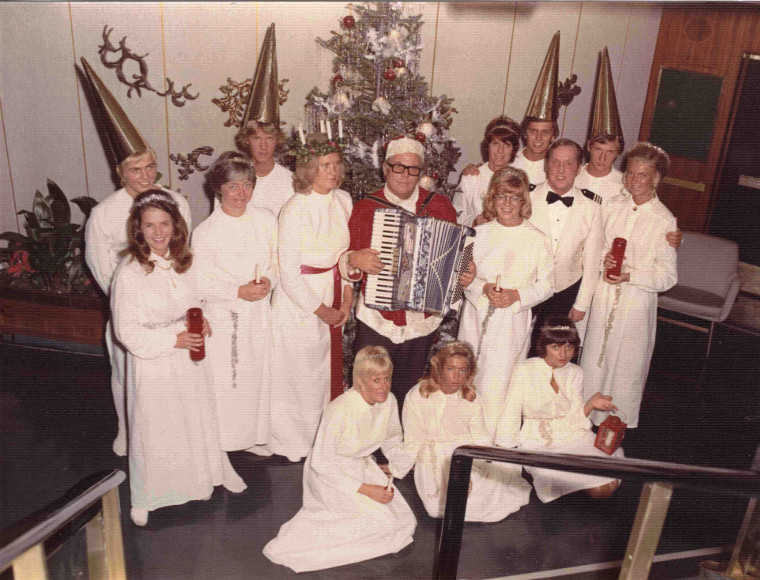 Group photo of members of the St. Lucia procession. MS Gripsholm 1971.