Lis Brokmose's Pages
Page 3
The following photos have been contributed by Lis Brokmose,
Stewardess on the Gripsholm, Main Deck Midships, 1968 - 1975.
Lis Brokmose has started a Facebook page for Gripsholm Friends.
See many more photos there, and find old friends.
Please help us to identify the persons in the photos.
salship@yahoo.com.
Please email us if you can identify persons whose names aren't noted below the pictures. If you recognize yourself or a relative, and in any way are offended by the picture being published, please send an email and the picture will be removed.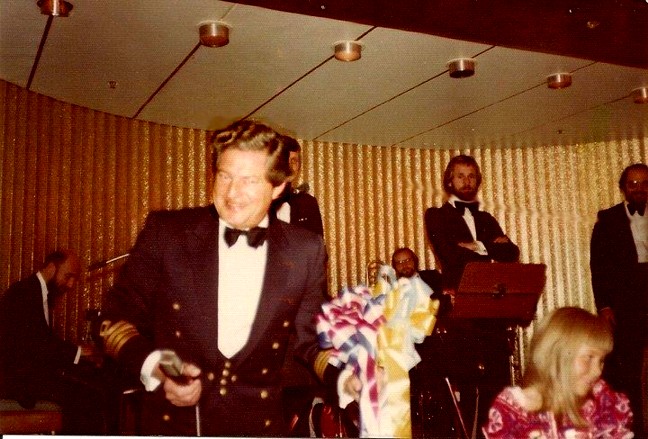 Captain Lars-Erik Granqvist giving a farewell speech on the Gripsholm's
final Atlantic crossing in 1975.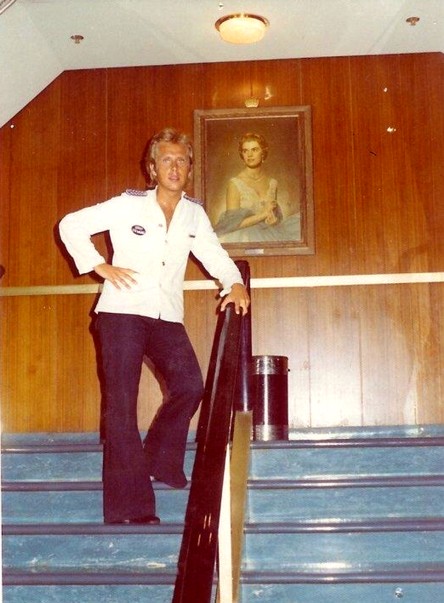 A night service attendant at a portrait of
the Gripsholm's Godmother, Princess Margaretha.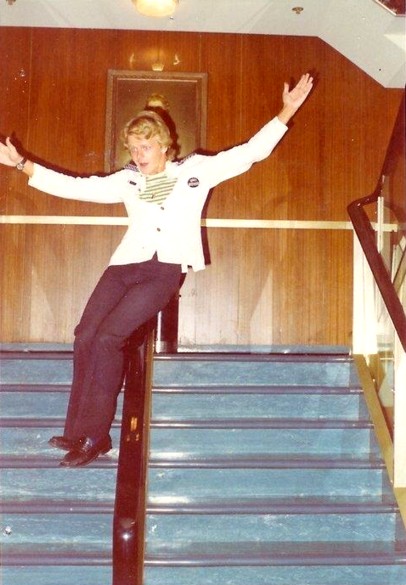 Always speedy service.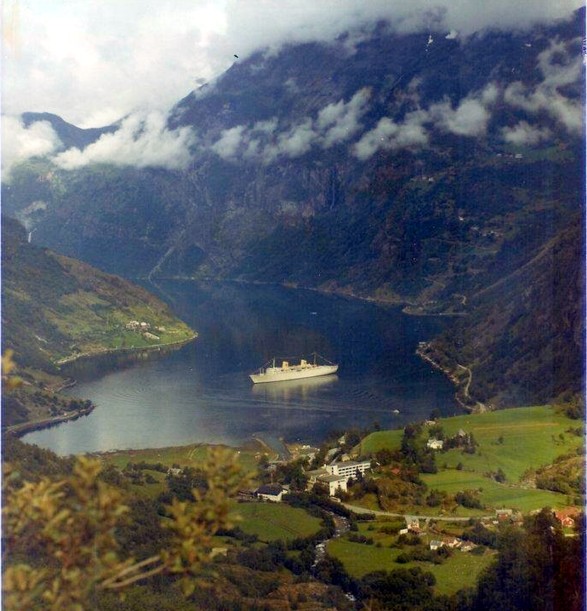 Gripsholm.