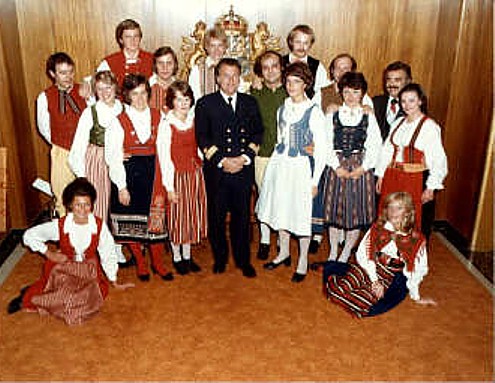 T001. Kungsholm 1974.
Lillemor Lahger has recognized herself and three fellow folkdancers in this photo. Lillemor was a crew member 1974-75. She served in the Officers' Mess, and was a Cabin Stewardess. Lillemor was on board for the last trip from New York to Newcastle. The three folkdancers in the back row are from left to right:
Luigi Mayrhofer, waiter from Bolzano in Italy (red jacket), Mikael Karlsson och Hannes Fischl waiter from Austria (black jacket). Lillemor is wearing a red dress with a blue apron standing in front of Luigi. On her right side is Kerstin Johanson (hairdresser, now working in Gothenburg).