The Folk Dance Teams
Page 4
Please email us if you can identify persons whose names aren't noted below the pictures. If you recognize yourself or a relative, and in any way are offended by the picture being published, please send an email and the picture will be removed.
Please help us identify the persons on the photos.
salship@yahoo.com

The following photos of a rehearsal on the Gripsholm in 1954,
have been contributed by seaman Benny Doverhagen,
through Lasse Olsbrand, son of Gripsholm fireman Gunnar Olsbrand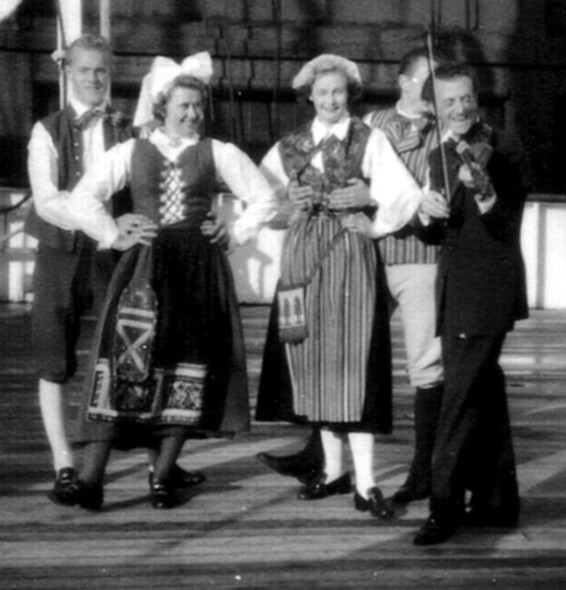 BD001. Gripsholm 1954.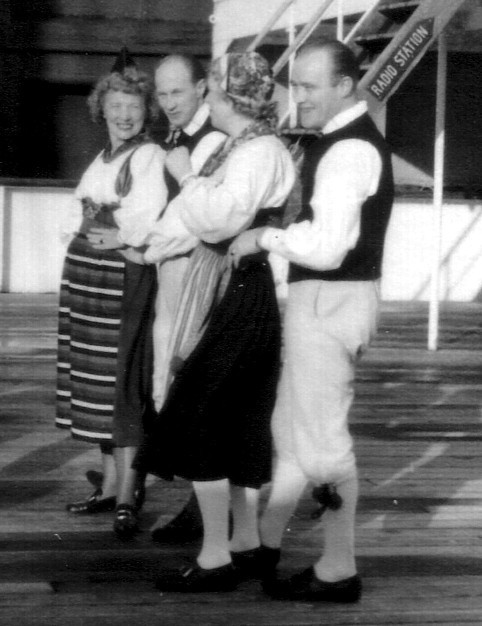 BD002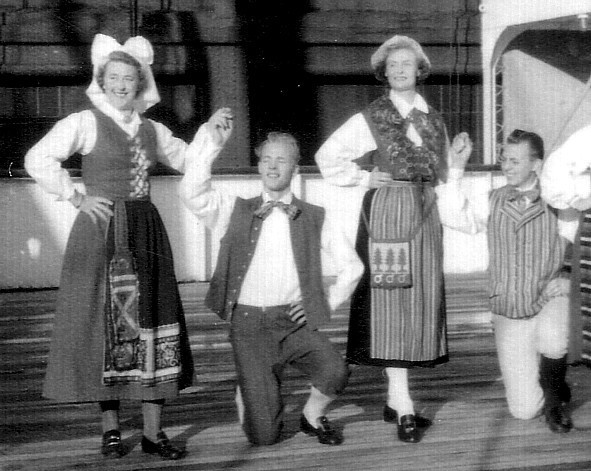 BD003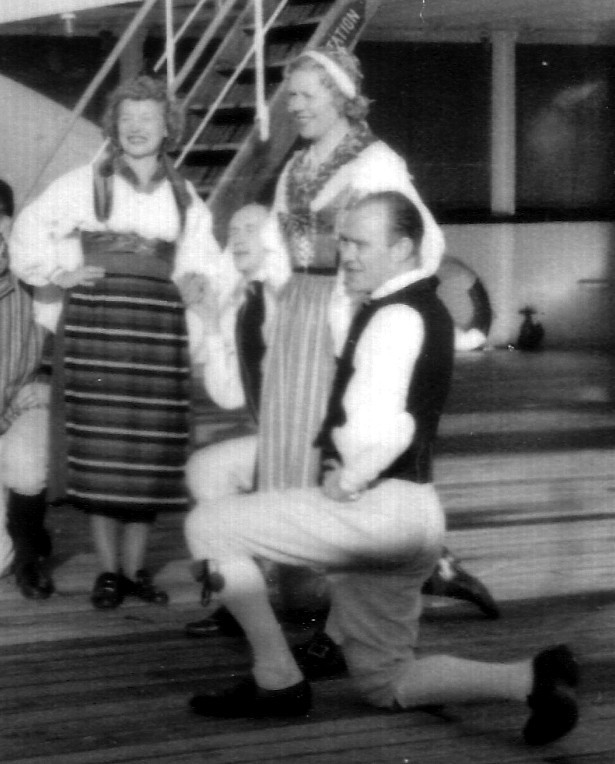 BD004

BD005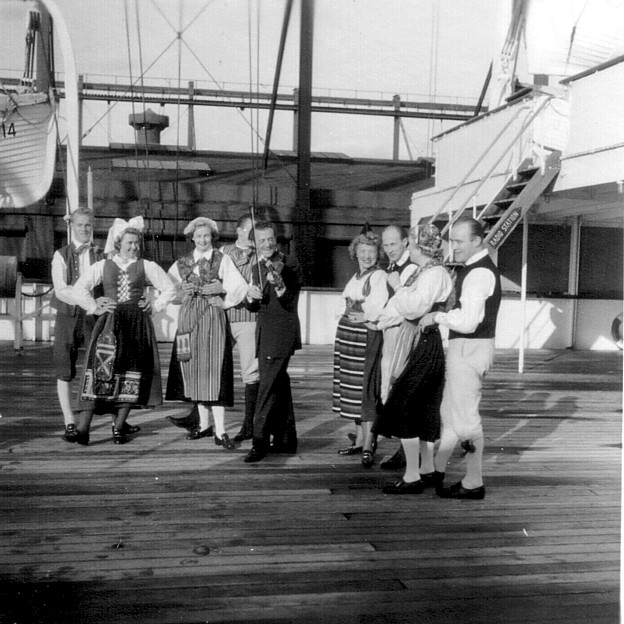 BD006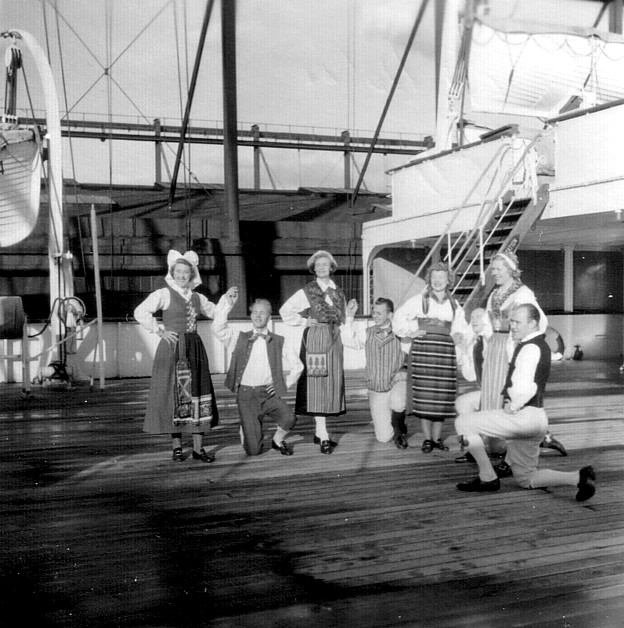 BD007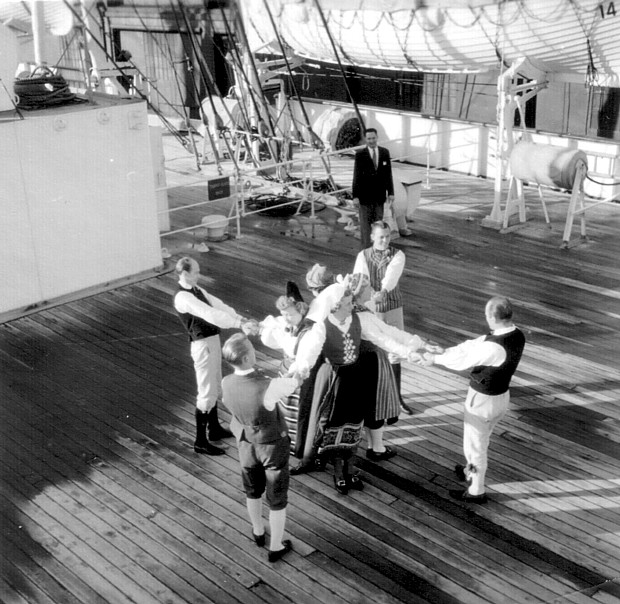 BD008

<< Previous Folk Dance Page Next Folk Dance Page >>
---
More than 250 web pages developed and maintained by Lars Hemingstam ©1998-2018

Email us
---
The New SAL Guestbook
Since the new guestbook can take some time loading, it has been move to a separate page, and is not being displayed at the bottom of every page.
---