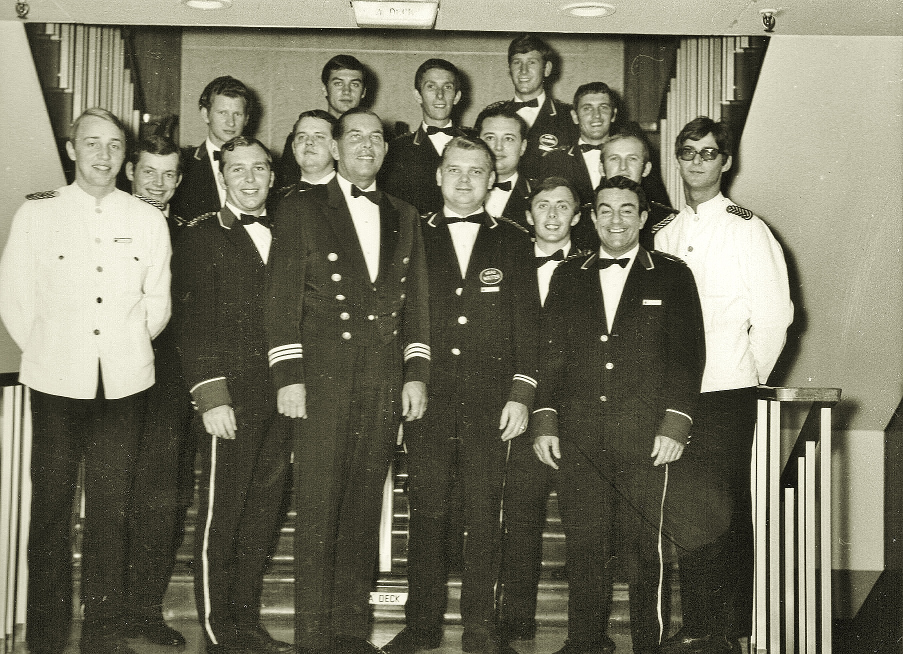 In the back row: Stanko, Friedrich, Strohschein. Behind the Chief Steward: Ben Wieser (Berlin), and Adamek.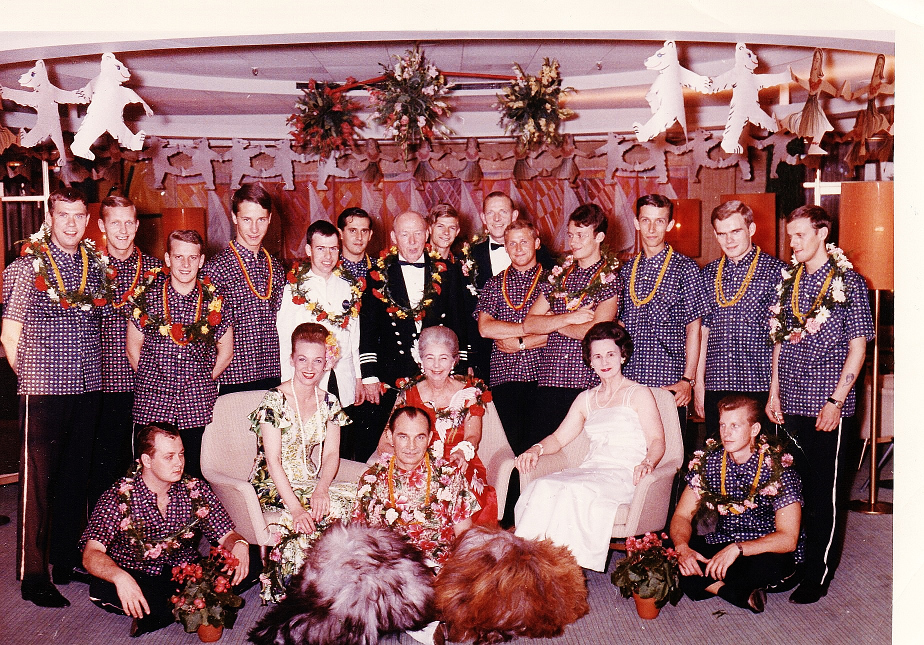 Ready to serve and entertain at Mrs. Rockefeller's cocktailparty.
Mrs. Rockefeller seated center, with Dance Instructors Marlene and Michael Pekala next to her.
You can see a photo from another Rockefeller party here.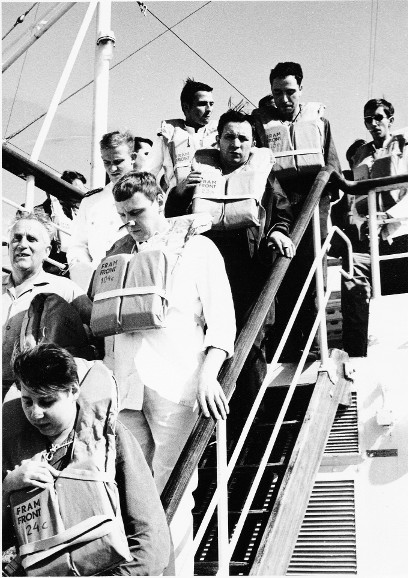 Life boat drill, showing Uli from Berlin, and Kolly from Australia.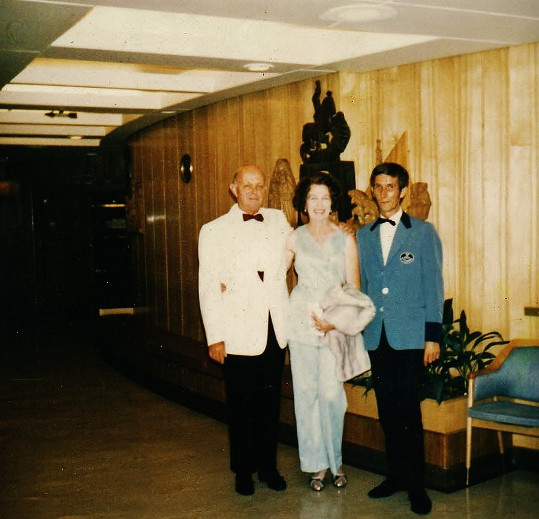 Otto, Cabin Steward, with lovely cruise members.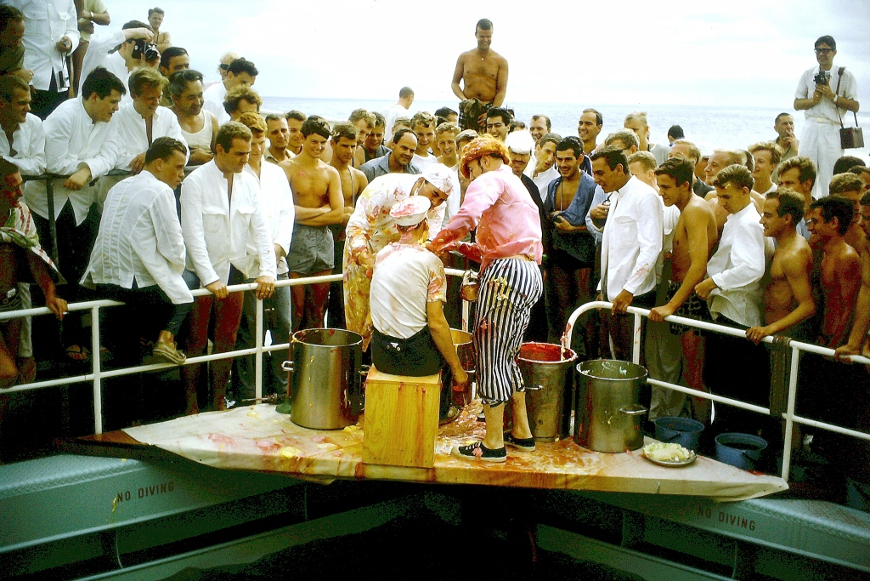 King Neptune Equator ceremony. Second from left Herbert Buk, first from right steward Martinez.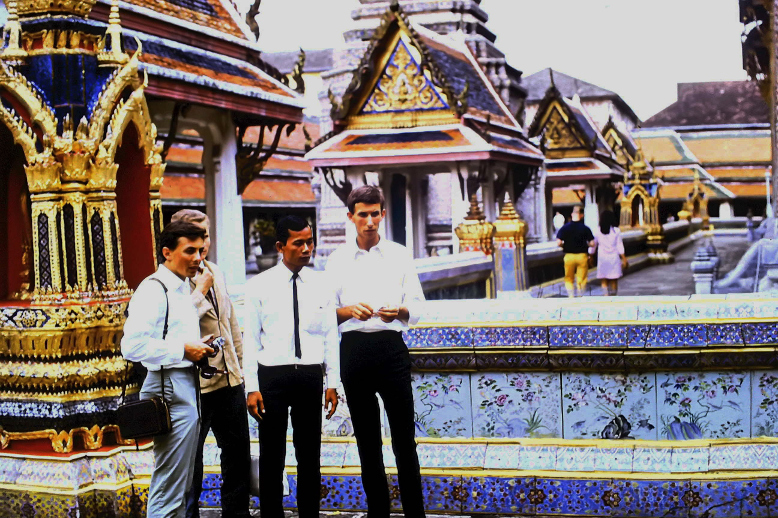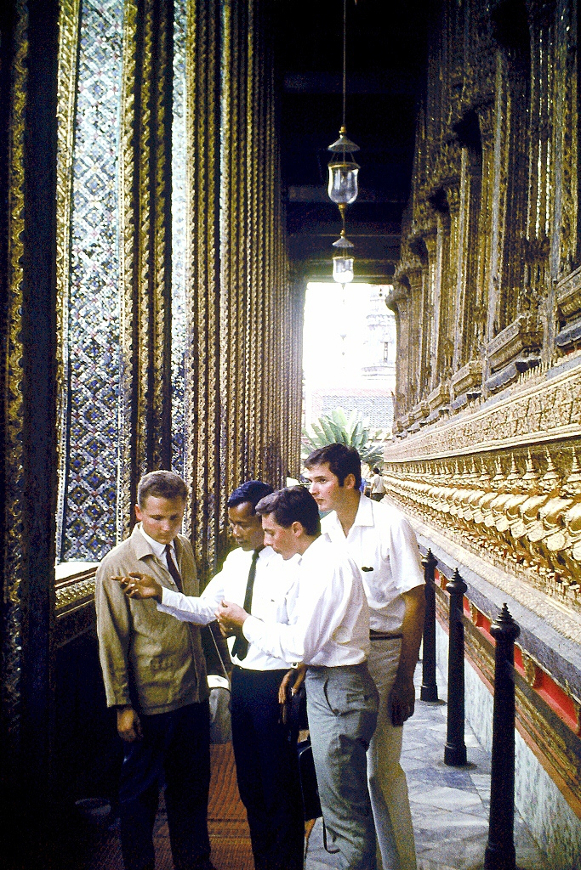 In Bangkok: R Postl, T Bruner, guide, and Otto Friedrich, plus Toni, Reinhard and D Schönherr.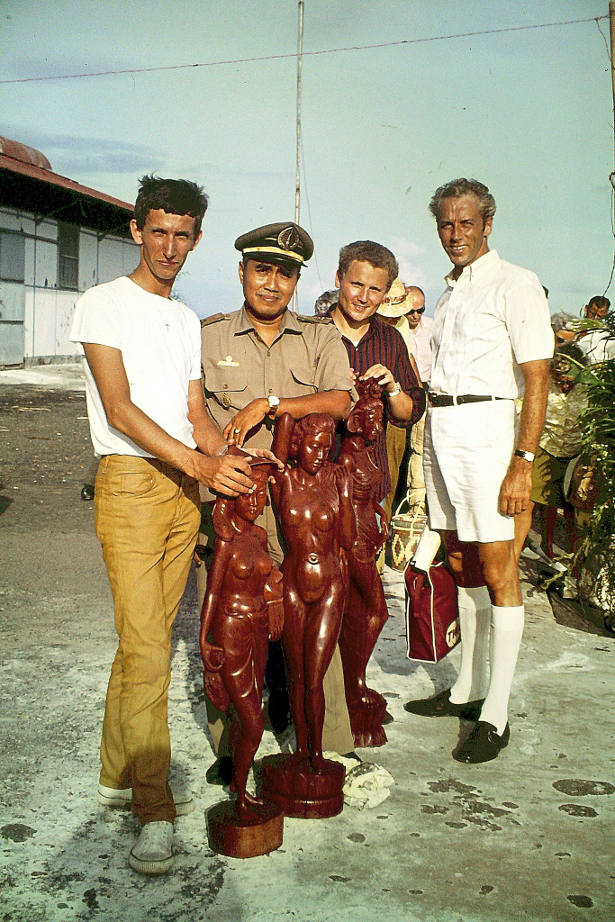 Visiting Bali with Toni and ship's singer Gerrit van Triest.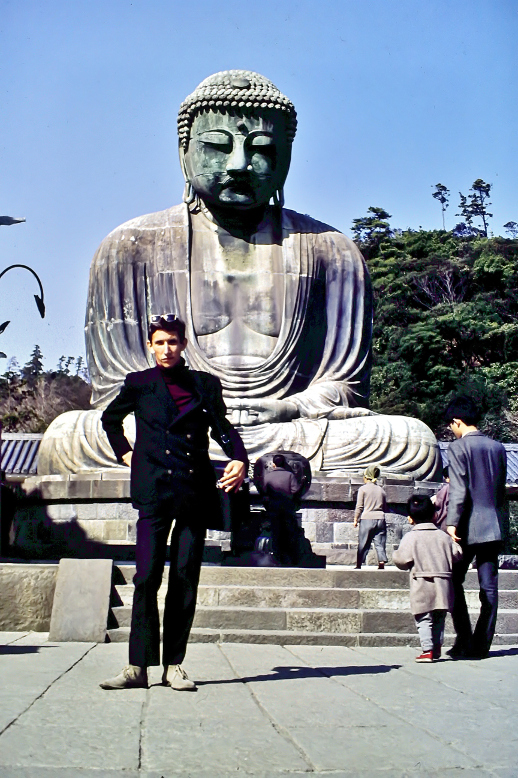 Otto Friedrich with the bronze Buddha statue in Kamakura.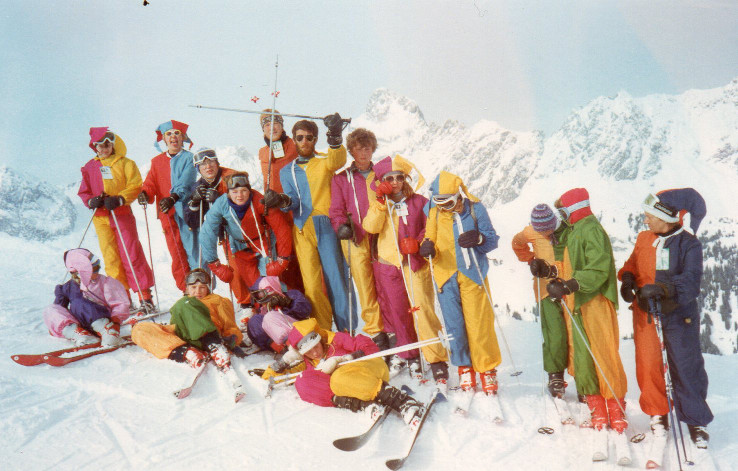 After SAL: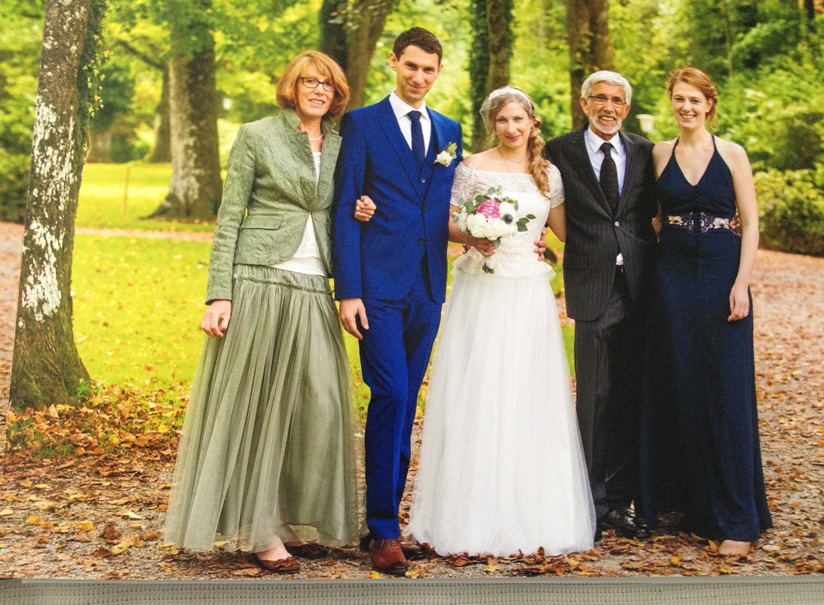 The wedding of Otto's son David with Christin, here with Otto's wife Hille and daughter Miriam in 2014.