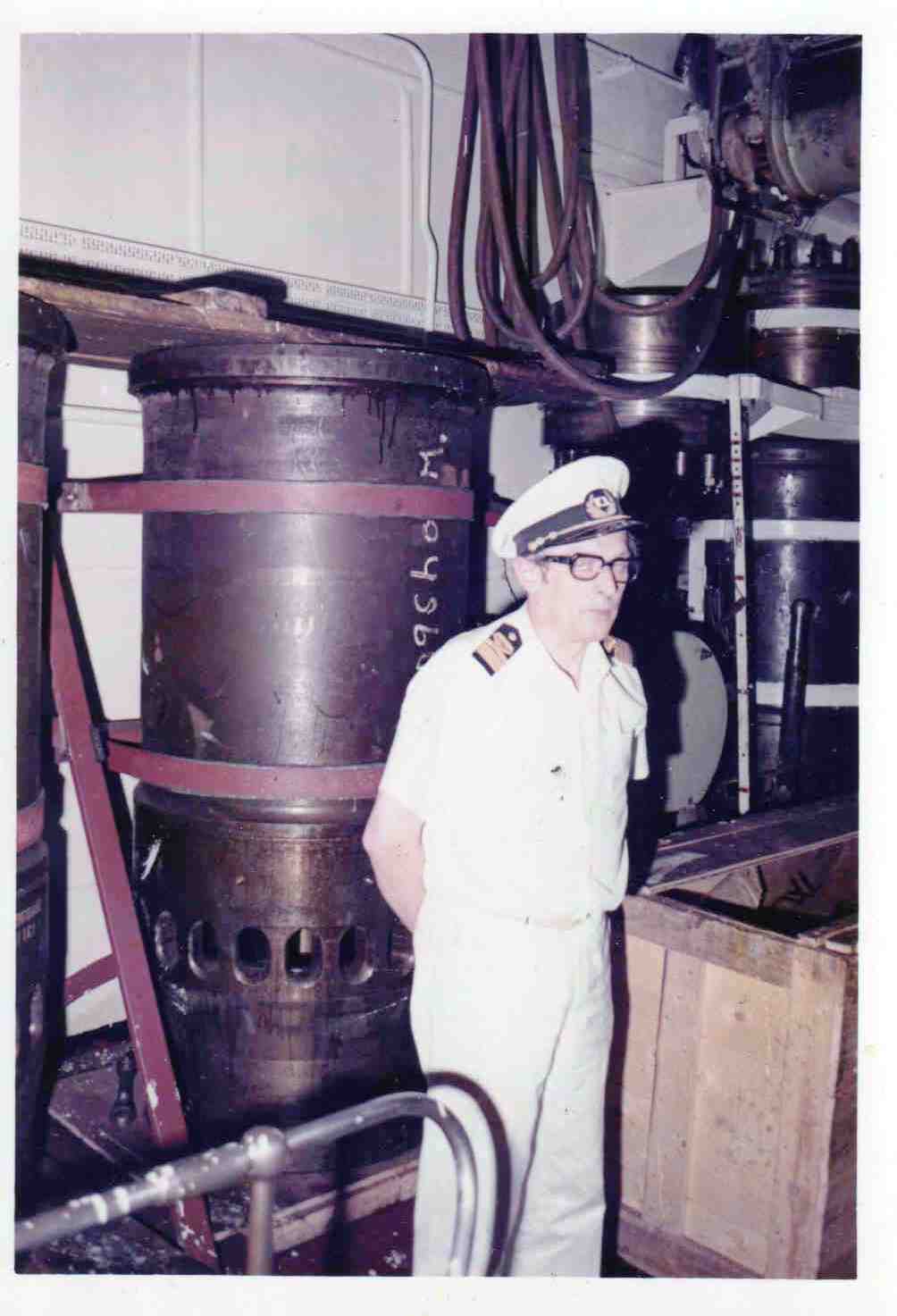 Olof Fellman was one of the 1:st engineers that worked with Lars Helmer on the Kungsholm. Here he is standing in front of a spare cylinder liner for the main engine.
Photo: Lars Helmer.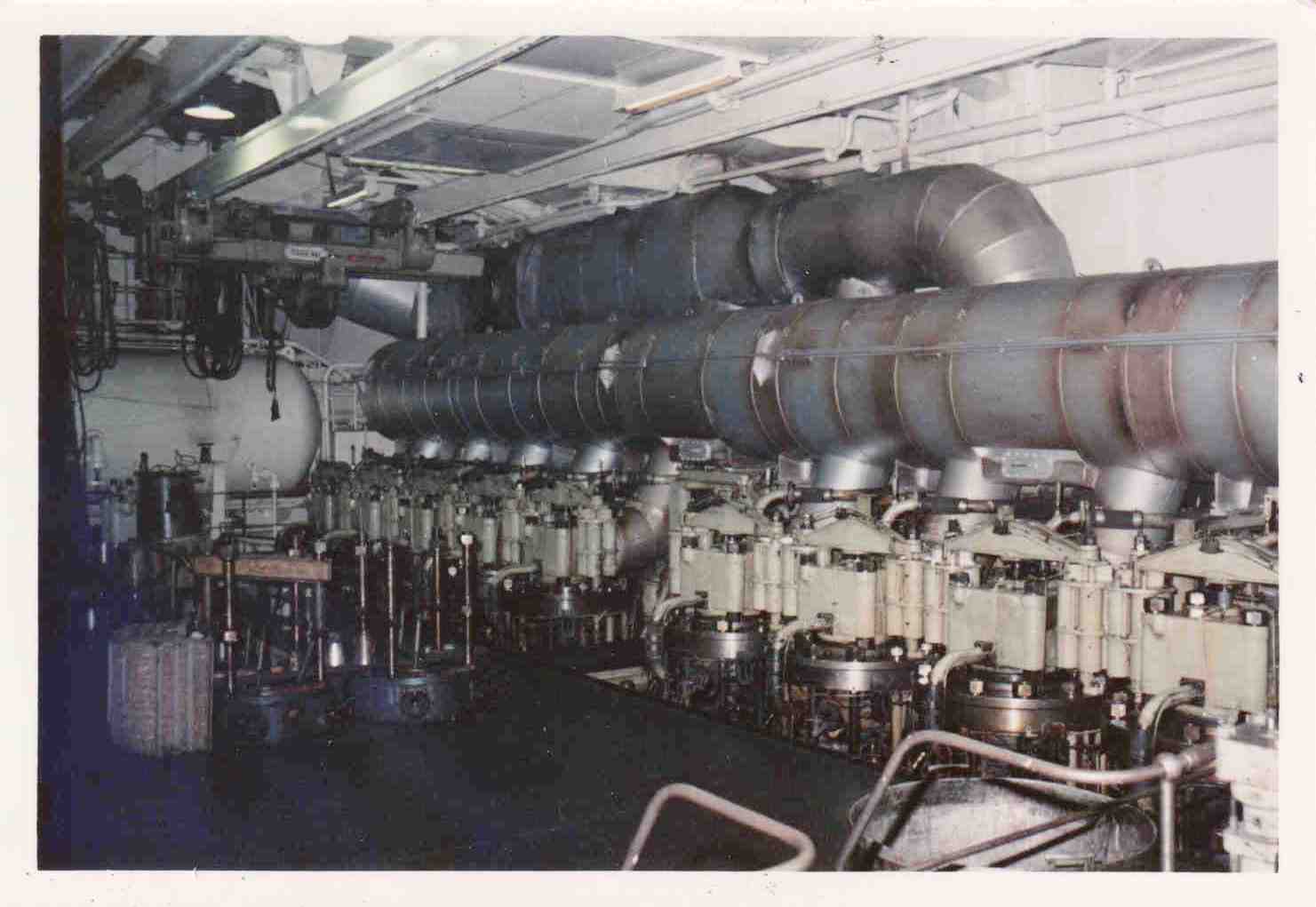 Photo of the top grating showing the cylinder heads and the exhaust valves.
Photo: Lars Helmer.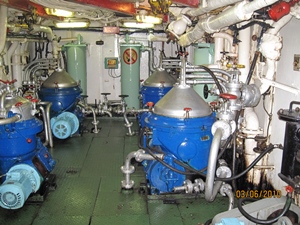 A view into the separator room, located aft of the main engine room. Picture taken during the Mona Lisa epoch. The heavy oil separators are to the right and the diesel separators to the left, says Lars Helmer, adding that he is "…impressed that everything still looks as tidy and well kept…" as when he was on board 37 years earlier!
Photo: Tommy Stark.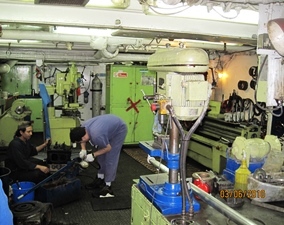 Work in progress in the engine maintenance workshop on the Mona Lisa, ex Kungsholm.
Photo: Tommy Stark.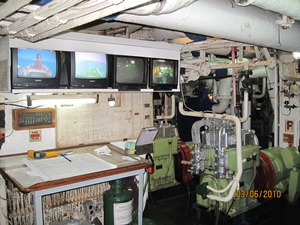 The auxiliary engine room with the starting air compressors to the right in view.
Picture from the Mona Lisa.
Photo: Tommy Stark.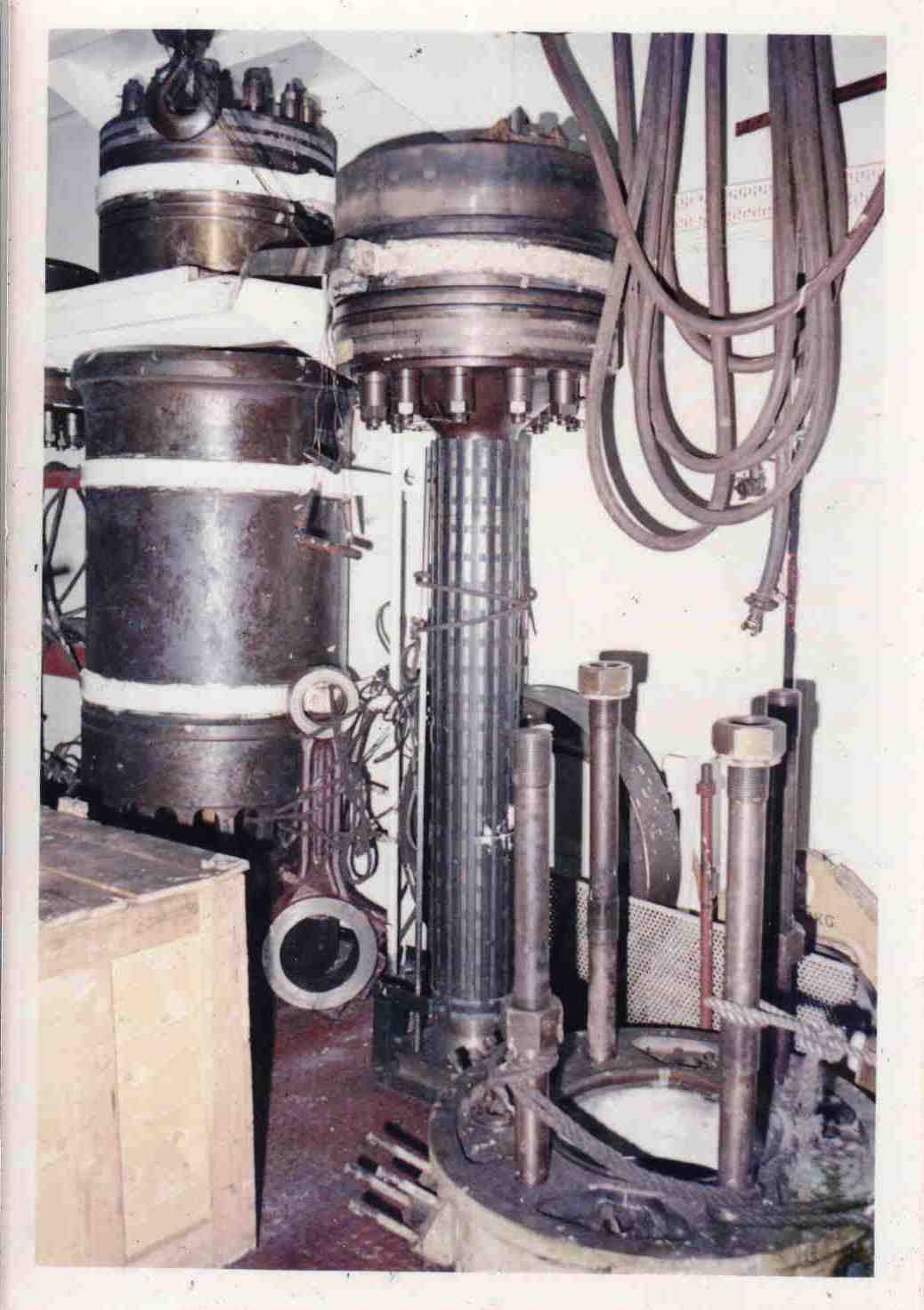 On this day, something happened with the engine but Lars cannot remember exactly what. The slender pillar in the center of the picture is a spare piston, and near the camera to the right we see a probably defect cylinder head with long bolts and nuts sticking up. In the far back, to the left there is a cylinder liner and a connecting rod for the auxiliary engine. Lars Helmer notes, moreover, that "…a box on the floor has been packed, indicating that certain parts need to be shipped away somewhere for repair or replacement."
Photo: Lars Helmer.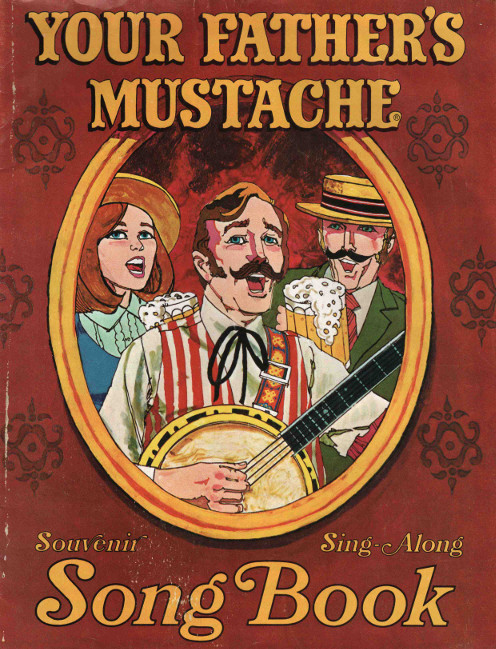 This sing-along banjo bar and restaurant in Greenwich Village was very popular among crew members and officers of the Kungsholm when visiting NYC. Lars Helmer and his work mates were frequent guests.